I was giving my eight-month-old baby a bath on Saturday night when I started to space out. In my head, I was giving Vikings QB Christian Ponder an imaginary pep talk. I was Leslie Frazier, only I was Leslie Frazier if Leslie Frazier were a goofy-looking white man. And I was in the film room with Ponder, getting right in his face and challenging him to STEP IT UP (athletes must always step it up). I went on and on about how everyone thought our team was good in spite of him and not because of him. They don't believe in you, you little fucker. But I know better. I've seen you make plays, dammit. If you just believe in yourself, you can do it. You can STEP IT UP IN THE NATIONAL FOOTBALL LEAGUE ONE GAME AT A TIME WE PLAY TO WIN.
I got so lost in my train of thought that I didn't notice the baby had shit in the tub—a bigass marbled floater swishing about in the fetid water. I was too wrapped up in the game and the buildup to the game and the implications of the game THE GAME THE GAME THE GAME. I was into it before it had even started. And when it was over, somehow it ended up meaning more to me than any game my team has ever played.
Rooting for a football team is an inherently stupid thing to do. Your ultimate goal as a fan is for your team to win a championship, but there are no guarantees that it'll happen in your lifetime. You have to be the one organization out of 32 clubs that just happened to have everything fall right: from management decisions to coaching hires to roster moves to miraculously recovered fumbles. The great con of being a sports fan is believing that there's order to this—that teams make all the right moves because they're inherently smarter, BETTER, than other teams. That's a little bit true, but there's guesswork and randomness in virtually all of it. The best you can hope for is that your team is purchased by a thoughtful owner who hires the exact right people who choose the exact right players and draw up the exact right schemes, and everything breaks in such a way that your team is exempted from the natural gravitational pull of the NFL toward 8-8ish mediocrity.
There's not much rhyme or reason to it. If someone came up to you and said, "Hey, I'd like you to dedicate your whole life to building this model airplane. It will take you 20 weeks to build, and by the end, it may fall apart and you'll have to start over again until you get it right. But you might die before that happens, and one of your wing pieces might get arrested for DUI," you'd never agree to that shit, because that would be insane. To be a sports fan is to say yes to that proposition. It's irrational, tedious, arduous, unfulfilling, and more often than not you just wind up staring at the wreckage of your stupid model plane and sniffing leftover glue.
I've been a lousy fan of my team at times. There have been days when I've watched the Vikings and thought, "Why am I watching this? This is horrible." I've watched games they've had no chance of winning during seasons in which they've had no chance of making the playoffs, and I've had to fight like hell not to switch the channel or go write fantasy zombie porn. I have friends who have kids and those kids' favorite team is Red Zone Channel. Not the Cowboys or Steelers or Raiders. They just like Red Zone Channel, because RZC always wins and is always awesome. That makes sense to me. This other way of watching football, tethered to one random team for genetic or geographical reasons, seems pointless at times. At least, it seems pointless until a day like Sunday happens.
G/O Media may get a commission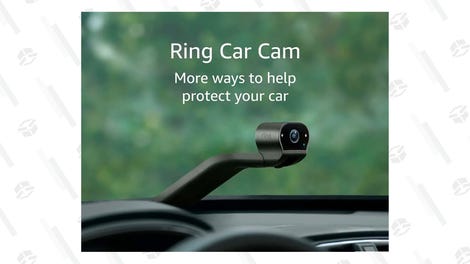 I don't know that the Vikings will be able to beat the Packers twice in a row. The odds are certainly against them. Six days from now, they could be out of the playoffs and sitting home without a ring, just like last season. Just like every season in their history. But Sunday ... Sunday proved to me that loving them was still worth it. I watched the Vikings beat the Packers, and it was their greatest victory of my lifetime. They've had better teams and won playoffs games that could be considered more "meaningful," but this game was still the best. I wish I could tell you why but I can't. It's lost on me. This was a game in which Adrian Peterson needed over 200 yards rushing to break a record and not only did people think it was possible, they thought it to be LIKELY, and he damn near pulled it off anyway because he's the greatest running back I've ever watched. This was a game that featured Christian Ponder throwing his dumbest pass of the season (and that's saying a lot), having that pass NOT be caught by Jarius Wright, and having the catch count anyway. This was a game in which referee Mike Carey justifiably invented his own bylaws to make sure that the Packers didn't get completely fucked by an errant challenge flag (a rule the NFL should have fixed after it cost the Lions a win on Thanksgiving). This was a game in which the Packers sleepwalked through the first quarter, only for Aaron Rodgers to wake up and become the shit-stomping megabeast he's been for the past three years, with the Vikings fighting desperately at every turn to keep him from swallowing them up entirely. This was a game in which cornerback AJ Jefferson REFUSED to fucking tackle Greg Jennings.
And at some point, the game became a thing of its own. Its own season. Its own playoff. Author Thomas Hauser once said of Thrilla in Manila that Muhammad Ali and Joe Frazier "were fighting for the heavyweight championship of each other." Nothing about the fight meant more than the fight itself. That was this game. By the time the second half was in full swing, I stopped giving a shit about the playoffs entirely. All I wanted was for my team to win THIS game, to win the Super Bowl of THIS moment. I was wearing a replica Peterson jersey because I'm a cheap asshole and the baby pissed on it during the half because babies piss on things from time to time. So I put the jersey in the hamper, but then bad shit started to happen to the Vikes, so I grabbed the piss jersey and put it back on and things were OK again. I ran the gantlet of stupid fan cliches. I yelled. I pumped my fist. I jumped up and down. I gave Ponder more pep talks through the TV. I chastised my old lady for interrupting. I held an iron death grip on the remote the whole time. When you get into a game, it's just like getting into a concert or a good lay. You get into the flow. You get into a frenzied state of passion that you don't want broken. The game became THE game.
And when Peterson had his big run at the end (I don't think I was alone in thinking that he would break the record on that run, score a touchdown, and then screen would go black but for the words "A DAVID ANSPAUGH FILM") and Blair Walsh coolly hit the game-winner, I cried my fucking eyes out. I grabbed two of my three kids and bawled like it was the day they were born. I felt as if I had played in the game myself, even though that was a grand illusion—the greatest trick a sporting event can pull off. Every game that came before or after hardly mattered at all. My team won the heavyweight championship of THIS game, and it meant everything to me in the most wonderfully irrational way.
There are few things I hate more than when people tell you that sports are a diversion, that they're some kind of magical getaway from the troubles of the real world. That's nonsense. There's just as much tension and agony and heartbreak in rooting for a sports team. The pain is real. The frustration can be just as great, if not greater. The beauty of sports isn't that they're somehow separate from the lives we lead; it's that they are so thoroughly woven into it. If you think a football game is important, then it is. If that's what you're passionate about, there's nothing silly or misplaced about it. Being passionate is the whole fucking point. It's not what you care about; it's that you care at all. You give it the meaning and the meaning makes it real. There will be more games and the Vikings will inevitably win some of them and lose some of them, but Sunday they won THAT game, and sometimes one game is every game.