You can't sue the sun itself, and Amun-Ra has no standing in court. So a 53-year-old slow-pitch softball player who got busted in the face is suing the owner of the diamond.
George Black is a trucker who used to play in an Ontario slow-pitch league. In a 2004 game, a batter hit a looping line drive directly at him, which he lost in the setting sun.
It hit me in my index finger and my middle finger, crushing the index finger and fracturing the middle finger," he recalled. "It cut me in my eyebrow for 20 stitches, and then it drove my glasses into my face and now my eye is traumatized so the right pupil is much larger than the left."
So, who to sue? The batter who hit the ball that brained him? The manufacturer of the metal bat that sent the ball flying at him at an unsafe speed? Nope. Try the company that owns the field, because they didn't block the sun.
One might reasonably offer that if you're going to play the outfield in the early evening, you might want to wear sunglasses, or at least eye black. But a judge has refused to dismiss the case, because the company had considered erecting a sun screen before the accident.
He also alleged the company failed to inspect the diamond or "warn [Mr. Black] of the dangers of the sun at the particular time of day."

"Players are not trained nor experts in knowing the safety precautions," Mr. Black alleged in his suit. "There have been no instructions in avoiding the sun. There were no instructions that the players are to cease playing when the sun is at a level that will interfere with their eyes."
G/O Media may get a commission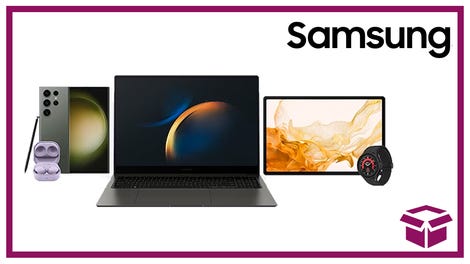 24 hour deals
Discover Samsung - Daily Deal
Black's $1.5 million (Canadian) lawsuit is proceeding, despite the fact that this happens to Manny Ramirez once a week. Remember folks; no one is ever responsible for their own actions.
Slo-pitch player sues field owner after being struck by ball [Globe and Mail]