If we've learned anything about Octobers the last few years, it's that the month tests, stretches and hones every aspect of loyalty fandom. Typically, we pretty much just tell our friends that we'll see them sometime in November. It's a stressful time.
Therefore, to adequately preview the madness that is the baseball playoffs, we've invited some of our favorite bloggers for each of the eight playoff teams to write about their teams, similar to our NFL Season Previews. No sport has better individual team blogs than baseball, and these writers are some of our favorites.
These will be running all day today, and we very much hope you enjoy them.
Up right now: The New York Mets. Your writer is Jason Fry.
Jason Fry co-writes The Daily Fix for WSJ.com and the blog Faith and Fear in Flushing. His words are after the jump.
————————————————————————————
Met fans are pessimists.
There are limits: Unlike pre-2004 Red Sox fans, we don't turn our misery into mythology. We leave wallowing in pity for Cubs fans and corrosive self-loathing for Phillies fans. But we're not a cheerful bunch. We don't expect the worst, but we're not particularly surprised when the Worst rings the bell and won't get off our porch.
G/O Media may get a commission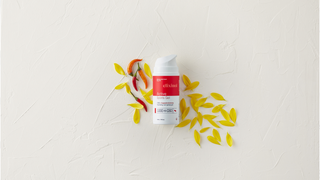 The 2006 season was strange territory for us — the Mets dominated the league without having to try particularly hard, at least until the team stumbled in the last couple of weeks (see you in the spring, Pedro) and reminded us of how we usually feel. We just aren't used to cakewalks. Sure, the 1986 and 1988 clubs steamrolled the NL, but something always looked off about the '88 team. Which leaves the legendary '86 club, the bad guys who won. No surprise that this year's most-common question from younger Met fans has been, "Was this what it was like in '86?"
But even '86 wasn't exactly easy. That team barely survived a terrifying NLCS against Houston and needed something little short of divine intervention to avoid becoming a footnote in the World Series. (Nobody would read a book called "The Bad Guys Lost!") And so it has gone for the Mets, far more often than not. The '69 team will forever be the Miracle Mets, and miracles by definition are things you don't see coming. (Though much of that miracle was great starting pitching.) The '73 team rose from the dead and won the division on the final day of the season, but then coughed up the World Series. The '88 team self-destructed in the playoffs. The '99 team went home on a bases-loaded walk. The '00 team overachieved, but then only managed one World Series win against the hated Yankees. And now Pedro's gone and nobody can hit, particularly not if the pitcher's left-handed, and our regular-season romp seems a long time ago. Ours was the first team to clinch; now we might be the first fans to jump off a bridge.
But in a weird, sick way, this feeling is more comfortable than euphoria and a sense of invulnerability. We've seen this before. Our crabby ex-Yankee manager starts Tom Seaver and Jon Matlack on short rest and leaves George Stone on the bench. Our star pitcher "writes" a column that Tommy Lasorda turns into a call for jihad. Kenny Rogers winds up with the bases loaded and a three-ball count. Our idiot rookie outfielder starts prancing on what he thinks will be a home run. Armando Benitez comes in to face ... well, anybody.
Sure, every team has its heartbreak moments, but for us there's always the fear that heartbreak will be followed by years and years of being horrible. The Marv Throneberry years are amusing now, but there aren't many funny stories about 1977-1983, or 1991-1996, or 2002-2004. Now throw in that the Mets play in the shadow of the Yankees, with their better uniforms, stadium and track record at spending gobs of money. As Met fans, we can give you a litany of reasons why we hate the Yankees. But we usually miss one of the biggest reasons we should hate them: Because the Mets are constantly measured against the Yankees, we have this illusion that our team is some kind of small-market underdog. Which might be kind of true in our narrow, jealous-little-brother view of the baseball world, but is complete nonsense outside it — and infuriates fans of actual small-market underdogs.
We've had lots of slogans, from the ridiculous ("The Magic Is Back!") to the blandly arrogant ("Excellence, Again and Again"). But the one that got closest to the mark was an unofficial rallying cry — Tug McGraw's "Ya gotta believe!" Never mind what Tug would later claim — he coined it down the stretch in 1973 in mockery of a condescending, can-do speech delivered to a silent clubhouse by M. Donald Grant, the Montgomery Burns of the Met front office. (Grant would later trade Tom Seaver and is now roasting in Hell.) "Ya gotta believe!" assumes that you don't — it's equal parts commandment and plea, with a touch of smart ass.
And so it is with us. It's not that we assume that this year will end with an L — the 2006 Mets have an intimidating mix of power and speed, a great bullpen, canny vets in the starting rotation, clubhouse leadership out the wazoo, youthful exuberance (the only thing more fun than a Jose Reyes triple must be being Jose Reyes and hitting it yourself) and a remarkably even-keeled manager. The Mets can win this thing. And if they do, we'll parade through the streets of New York and Long Island and New Jersey, whooping it up and yelling silly things and mocking Yankee fans.
But if they don't? We won't say we didn't see it coming.