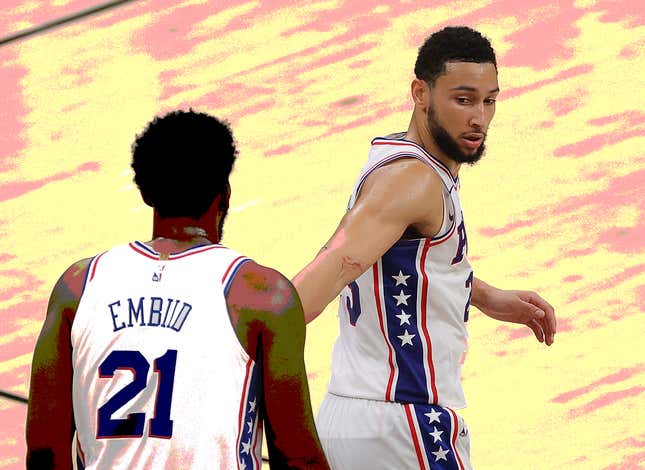 He has to get traded, doesn't he?

We keep hearing insiders suggest it's only a matter of time Ben Simmons is dealt, reports about the lack of contact between the All-Star and his current team, and the general wave of speculation suggesting he'll be gone by training camp.
We've heard the rumors, including the teams he may end up on, and we've even discussed that as recently as around NBA Draft time. And, of course, none of those guys many expected to be dealt have been traded yet. Not one. So let's continue to do so while no formal decisions have been made yet. Three teams who should most consider risking it all for one of basketball's distinct enigmas.