NFL head coaches are dignified, flinty men who carry with them an air of well-earned and unimpeachable authority. Except when they're not—when, for instance, they're taking little red flags out of their pocket and throwing them to the ground. No one looks dignified when he's throwing tiny pieces of laundry to the ground.
Which is why, beginning today, we're staging the Deadspin NFL Coach Challenge Challenge, a tournament pitting the throwing motions of NFL coaches against one another. (Not all coaches, alas. After going through two years' worth of games, we found GIF-worthy moments for only 20 coaches.)
We've seeded the coaches according to their challenge success rate (not including this week, because fuck that). But the goal is to judge them strictly on the entertainment value of their throwing form. We'll update this post as new matchups go live. Please remember to vote.
First Round
#1 Dennis Allen (bye)
#2 Rex Ryan vs. #3 Chan Gailey
#4 Andy Reid vs. #5 Lovie Smith
G/O Media may get a commission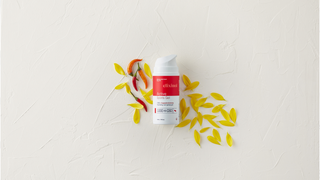 #1 Pat Shurmur (bye)
#2 Jim Schwartz vs. #3 Jim Harbaugh
#4 Pete Carroll vs. #5 Gary Kubiak
#1 Leslie Frazier (bye)
#2 Tom Coughlin vs. #3 Mike Tomlin
#4 Bill Belichick vs. #5 Marvin Lewis
#1 Jason Garrett (bye)
#2 John Harbaugh vs. #3 Mike McCarthy
#4 Mike Smith vs. #5 Mike Shanahan
Second Round
#1 Dennis Allen vs. #4 Andy Reid
#1 Pat Shurmur vs. #4 Pete Carroll
#1 Leslie Frazier vs. #4 Bill Belichick
#1 Jason Garrett vs. #4 Mike Smith
Third Round
#4 Andy Reid vs. #3 Chan Gailey
#3 Jim Harbaugh vs. #4 Pete Carroll
#4 Bill Belichick vs. #2 Mike Tomlin
#2 John Harbaugh vs. #4 Mike Smith
Fourth Round
#4 Andy Reid vs. #3 Jim Harbaugh
#4 Bill Belichick vs. #4 Mike Smith
Final Round