As has been noted, when Jason Campbell led the Browns onto the field in week 8 he became the team's 20th starter since the 1999 season, their first back in the NFL after the Art Modell saga. Intrigued, we decided to compile data on the rest of the NFL's starting quarterbacks over that time period, which you can see in the chart above and more in depth in the tables below.
As expected, the Browns are the worst in this particular measure. (At least they lead the league in something.) Rounding out the top five in quarterback incompetence are the Dolphins, Bears, Raiders, and Vikings. They each have, on average, started more than one new quarterback every year. You can see how that's worked out for them.
At the other end of the spectrum, we have the Patriots, Colts, Giants, and Packers, all of which have started no more than five guys over that 15 season span. Barring injury, that number should stretch to absurd levels for the Colts and Packers with their seamless transitions from one long-time starter to another.
And while they're not quite as abysmal on sheer quantity of shitty quarterbacks, take a look at Washington, Dallas, and Denver, who had a parade of mediocre quarterbacks who didn't stick, which may actually be worse for a fanbase's psyche.
That's the visualization side; but check out the tables below, which show each team's starting quarterbacks and their record from year to year. A few things stick out, like journeyman extraordinaire Gus Frerotte's six different teams; Randall Cunningham's comeback years with the Vikings, Cowboys, and Ravens; and, my favorite, the year the Saints started a Billy Joe Hobert and a Billy Joe Tolliver, leading to great headlines like "Saints May Just Say No To Any More Billy Joe."
G/O Media may get a commission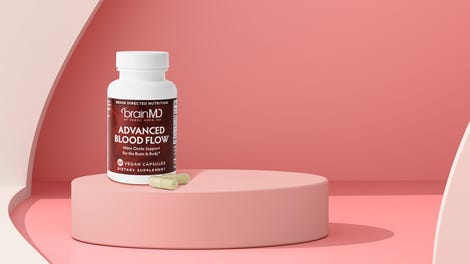 If this hasn't adequately satisfied your quarterback visualization fix, The New York Times had a cool chart of the same info going back to 1970, though that one tracked consecutive starts rather than the overall number.
Top chart by Reuben Fischer-Baum
AFC East:
| | | | | |
| --- | --- | --- | --- | --- |
| Year | Patriots | Jets | Dolphins | Bills |
| 2013 | Tom Brady (7-3) | Geno Smith (5-5) | Ryan Tannehill (5-5) | EJ Manuel (3-4); Thaddeus Lewis (1-2); Jeff Tuel (0-1) |
| 2012 | Tom Brady (12-4) | Mark Sanchez (6-9); Greg McElroy (0-1) | Ryan Tannehill (7-9) | Ryan Fitzpatrick (6-10) |
| 2011 | Tom Brady (13-3) | Mark Sanchez (8-8) | Chad Henne (0-4); Matt Moore (6-6) | Ryan Fitzpatrick (6-10)*; Brad Smith (1-2)* |
| 2010 | Tom Brady (14-2) | Mark Sanchez (11-5) | Chad Henne (6-8); Tyler Thigpen (0-1); Chad Pennington (1-0) | Ryan Fitzpatrick (4-9); Trent Edwards (0-2); Brian Brohm (0-1) |
| 2009 | Tom Brady (10-6) | Mark Sanchez (8-7); Kellen Clemens (1-0) | Chad Henne (7-6); Chad Pennington (0-3) | Ryan Fitzpatrick (4-4); Trent Edwards (2-5); Brian Brohm (0-1) |
| 2008 | Tom Brady (1-0); Matt Cassel (10-5) | Brett Favre (9-7) | Chad Pennington (11-5) | Trent Edwards (7-7); JP Losman (0-2) |
| 2007 | Tom Brady (16-0) | Chad Pennington (1-7); Kellen Clemens (3-5) | Cleo Lemon (1-6); Trent Green (0-5); John Beck (0-4) | Trent Edwards (5-4); JP Losman (2-5) |
| 2006 | Tom Brady (12-4) | Chad Pennington (10-6) | Joey Harrington (5-6); Daunte Culpepper (1-3); Cleo Lemon (0-1) | JP Losman (7-9) |
| 2005 | Tom Brady (10-6) | Chad Pennington (1-2); Vinny Testaverde (1-3); Brooks Bollinger (2-7) | Gus Frerotte (9-6); Sage Rosenfels (0-1) | JP Losman (1-7); Kelly Holcomb (4-4) |
| 2004 | Tom Brady (14-2) | Chad Pennington (8-5); Quincy Carter (2-1) | AJ Feeley (3-5); Jay Fiedler (1-6); Sage Rosenfels (0-1) | Drew Bledsoe (9-7) |
| 2003 | Tom Brady (14-2) | Chad Pennington (4-5); Vinny Testaverde (3-5) | Jay Fiedler (7-4); Brian Griese (3-2) | Drew Bledsoe (6-10) |
| 2002 | Tom Brady (9-7) | Chad Pennington (8-4); Vinny Testaverde (1-3) | Jay Fiedler (7-3); Ray Lucas (2-4) | Drew Bledsoe (8-8) |
| 2001 | Tom Brady (11-3); Drew Bledsoe (0-2) | Vinny Testaverde (10-6) | Jay Fiedler (11-5) | Alex Van Pelt (2-6); Rob Johnson (1-7) |
| 2000 | Drew Bledsoe (5-11) | Vinny Testaverde (9-7) | Jay Fiedler (10-5); Damon Huard (1-0) | Rob Johnson (4-7); Doug Flutie (4-1) |
| 1999 | Drew Bledsoe (8-8) | Vinny Testaverde (0-1); Rick Mirer (2-4); Ray Lucas (6-3) | Dan Marino (5-6); Damon Huard (4-1) | Doug Flutie (10-5); Rob Johnson (1-0) |
AFC North:
| | | | | |
| --- | --- | --- | --- | --- |
| Year | Bengals | Browns | Ravens | Steelers |
| 2013 | Andy Dalton (7-4) | Brandon Weeden (0-4); Brian Hoyer (3-0); Jason Campbell (1-2) | Joe Flacco (4-6) | Ben Roethlisberger (4-6) |
| 2012 | Andy Dalton (10-6) | Brandon Weeden (5-10); Thaddeus Lewis (0-1) | Joe Flacco (10-6) | Ben Roethlisberger (7-6); Charlie Batch (1-1); Byron Leftwich (0-1) |
| 2011 | Andy Dalton (9-7) | Colt McCoy (4-9); Seneca Wallace (0-3) | Joe Flacco (12-4) | Ben Roethlisberger (11-4); Charlie Batch (1-0) |
| 2010 | Carson Palmer (4-12) | Colt McCoy (2-6); Jake Delhomme (2-2); Seneca Wallace (1-3) | Joe Flacco (12-4) | Ben Roethlisberger (9-3); Charlie Batch (1-1); Dennis Dixon (2-0) |
| 2009 | Carson Palmer (10-6) | Brady Quinn (2-7); Derek Anderson (3-4) | Joe Flacco (9-7) | Ben Roethlisberger (9-6); Dennis Dixon (0-1) |
| 2008 | Carson Palmer (0-4); Ryan Fitzpatrick (4-7-1) | Brady Quinn (1-2); Derek Anderson (3-6); Ken Dorsey (0-3); Bruce Gradkowski (0-1) | Joe Flacco (11-5) | Ben Roethlisberger (12-4) |
| 2007 | Carson Palmer (7-9) | Derek Anderson (10-5); Charlie Frye (0-1) | Steve McNair (2-4); Kyle Boller (2-6); Troy Smith (1-1) | Ben Roethlisberger (10-5); Charlie Batch (0-1) |
| 2006 | Carson Palmer (8-8) | Charlie Frye (4-9); Derek Anderson (0-3) | Steve McNair (13-3) | Ben Roethlisberger (7-8); Charlie Batch (1-0) |
| 2005 | Carson Palmer (11-5) | Trent Dilfer (4-7); Charlie Frye (2-3) | Kyle Boller (4-5); Anthony Wright (2-5) | Ben Roethlisberger (9-3); Charlie Batch (2-0); Tommy Maddox (0-2) |
| 2004 | Carson Palmer (6-7); Jon Kitna (2-1) | Jeff Garcia (3-7); Luke McCown (0-4); Kelly Holcomb (1-1) | Kyle Boller (9-7) | Ben Roethlisberger (13-0); Tommy Maddox (2-1) |
| 2003 | Jon Kitna (8-8) | Kelly Holcomb (2-6); Tim Couch (3-5) | Kyle Boller (5-4); Anthony Wright (5-2) | Tommy Maddox (6-10) |
| 2002 | Jon Kitna (2-10); Gus Frerotte (0-3); Akili Smith (0-1) | Tim Couch (8-6); Kelly Holcomb (1-1) | Jeff Blake (4-6); Chris Redman (3-3) | Tommy Maddox (7-3-1); Kordell Stewart (3-2) |
| 2001 | Jon Kitna (6-9); Akili Smith (0-1) | Tim Couch (7-9) | Elvis Grbac (8-6); Randall Cunningham (2-0) | Kordell Stewart (13-3) |
| 2000 | Akili Smith (2-9); Scott Mitchell (2-3) | Tim Couch (2-5); Doug Pederson (1-7); Spergon Wynn (0-1) | Trent Dilfer (7-1); Tony Banks (5-3) | Kordell Stewart (7-4); Kent Graham (2-3) |
| 1999 | Akili Smith (1-3); Jeff Blake (3-9) | Tim Couch (2-12); Ty Detmer (0-2) | Tony Banks (6-4); Stoney Case (2-2); Scott Mitchell (0-2) | Kordell Stewart (5-6); Mike Tomczak (1-4) |
AFC South:
| | | | | |
| --- | --- | --- | --- | --- |
| Year | Colts | Titans | Texans | Jaguars |
| 2013 | Andrew Luck (7-3) | Jake Locker (4-3); Ryan Fitzpatrick (0-3) | Matt Schaub (2-4); Case Keenum (0-4) | Chad Henne (1-6); Blaine Gabbert (0-3) |
| 2012 | Andrew Luck (11-5) | Jake Locker (4-7); Matt Hasselbeck (2-3) | Matt Schaub (12-4) | Chad Henne (1-5); Blaine Gabbert (1-9) |
| 2011 | Curtis Painter (0-8); Dan Orlovsky (2-3); Kerry Collins (0-3) | Matt Hasselbeck (9-7) | Matt Schaub (7-3); TJ Yates (2-3); Matt Leinart (1-0) | Blaine Gabbert (4-10); Luke McCown (1-1) |
| 2010 | Peyton Manning (10-6) | Vince Young (4-4); Kerry Collins (2-5); Rusty Smith (0-1) | Matt Schaub (6-10) | David Garrard (8-6); Trent Edwards (0-1); Todd Bouman (0-1) |
| 2009 | Peyton Manning (14-2) | Vince Young (8-2); Kerry Collins (0-6) | Matt Schaub (9-7) | David Garrard (7-9) |
| 2008 | Peyton Manning (12-4) | Vince Young (1-0); Kerry Collins (12-3) | Matt Schaub (6-5); Sage Rosenfels (2-3) | David Garrard (5-11) |
| 2007 | Peyton Manning (13-3) | Vince Young (9-6); Kerry Collins (1-0) | Matt Schaub (4-7); Sage Rosenfels (4-1) | David Garrard (9-3); Quinn Gray (2-2) |
| 2006 | Peyton Manning (12-4) | Vince Young (8-5); Kerry Collins (0-3) | David Carr (6-10) | David Garrard (5-5); Byron Leftwich (3-3) |
| 2005 | Peyton Manning (14-2) | Steve McNair (4-10); Billy Volek (0-1); Matt Mauck (0-1) | David Carr (2-14) | Byron Leftwich (8-3); David Garrard (4-1) |
| 2004 | Peyton Manning (12-4) | Billy Volek (2-6); Steve McNair (3-5) | David Carr (7-9) | Byron Leftwich (8-6); David Garrard (1-1) |
| 2003 | Peyton Manning (12-4) | Steve McNair (10-4); Billy Volek (1-0); Neil O'Donnell (1-0) | David Carr (3-8); Tony Banks (2-1); David Ragone (0-2) | Byron Leftwich (5-8); Mark Brunell (0-3) |
| 2002 | Peyton Manning (10-6) | Steve McNair (11-5) | David Carr (4-12) | Mark Brunell (6-9); David Garrard (0-1) |
| 2001 | Peyton Manning (6-10) | Steve McNair (7-8); Neil O'Donnell (0-1) | Not in existence | Mark Brunell (6-9); Jonathan Quinn (0-1) |
| 2000 | Peyton Manning (10-6) | Steve McNair (12-3); Neil O'Donnell (1-0) | Not in existence | Mark Brunell (7-9) |
| 1999 | Peyton Manning (13-3) | Steve McNair (9-2); Neil O'Donnell (4-1) | Not in existence | Mark Brunell (13-2); Jay Fiedler (1-0) |
AFC West:
| | | | | |
| --- | --- | --- | --- | --- |
| Year | Chiefs | Broncos | Chargers | Raiders |
| 2013 | Alex Smith (9-1) | Peyton Manning (9-1) | Philip Rivers (4-6) | Terrelle Pryor (3-5); Matt Flynn (0-1); Matt McGloin (1-0) |
| 2012 | Matt Cassel (1-7); Brady Quinn (1-7) | Peyton Manning (13-3) | Philip Rivers (7-9) | Carson Palmer (4-11); Terrelle Pryor (0-1) |
| 2011 | Matt Cassel (4-5); Tyler Palko (1-3); Kyle Orton (2-1) | Tim Tebow (7-4); Kyle Orton (1-4) | Philip Rivers (8-8) | Carson Palmer (4-5); Jason Campbell (4-2); Kyle Boller (0-1) |
| 2010 | Matt Cassel (10-5); Brodie Croyle (0-1) | Kyle Orton (3-10); Tim Tebow (1-2) | Philip Rivers (9-7) | Jason Campbell (7-5); Bruce Gradkowski (1-3) |
| 2009 | Matt Cassel (4-11); Brodie Croyle (0-1) | Kyle Orton (8-7); Chris Simms (0-1) | Philip Rivers (13-3) | JaMarcus Russell (2-7); Bruce Gradkowski (2-2); Charlie Frye (1-2) |
| 2008 | Tyler Thigpen (1-10); Damon Huard (1-2); Brodie Croyle (0-2) | Jay Cutler (8-8) | Philip Rivers (8-8) | JaMarcus Russell (5-10); Andrew Walter (0-1) |
| 2007 | Damon Huard (4-6); Brodie Croyle (0-6) | Jay Cutler (7-9) | Philip Rivers (11-5) | Josh McCown (2-7); Daunte Culpepper (2-4); JaMarcus Russell (0-1) |
| 2006 | Trent Green (4-4); Damon Huard (5-3) | Jake Plummer (7-4); Jay Culter (2-3) | Philip Rivers (14-2) | Andrew Walter (2-6); Aaron Brooks (0-8) |
| 2005 | Trent Green (10-6) | Jake Plummer (13-3) | Drew Brees (9-7) | Kerry Collins (4-11); Marques Tuiasosopo (0-1) |
| 2004 | Trent Green (7-9) | Jake Plummer (10-6) | Drew Brees (11-4); Doug Flutie (1-0) | Kerry Collins (3-10); Rich Gannon (2-1) |
| 2003 | Trent Green (13-3) | Jake Plummer (9-2); Danny Kannell (0-2); Steve Beuerlein (1-1); Jarious Jackson (0-1) | Drew Brees (2-9); Doug Flutie (2-3) | Rich Gannon (2-5); Rick Mirer (2-6); Marques Tuiasosopo (0-1) |
| 2002 | Trent Green (8-8) | Brian Griese (8-5); Steve Beuerlein (1-2) | Drew Brees (8-8) | Rich Gannon (11-5) |
| 2001 | Trent Green (6-10) | Brian Griese (8-7); Gus Frerotte (0-1) | Doug Flutie (5-11) | Rich Gannon (10-6) |
| 2000 | Elvis Grbac (7-8); Warren Moon (0-1) | Brian Griese (7-3); Gus Frerotte (4-2) | Ryan Leaf (1-8); Jim Harbaugh (0-5); Moses Moreno (0-2) | Rich Gannon (12-4) |
| 1999 | Elvis Grbac (9-7) | Brian Griese (4-9); Chris Miller (2-1) | Jim Harbaugh (6-6); Erik Kramer (2-2) | Rich Gannon (8-8) |
NFC East:
| | | | | |
| --- | --- | --- | --- | --- |
| Year | Cowboys | Eagles | Redskins | Giants |
| 2013 | Tony Romo (5-5) | Michael Vick (2-4); Nick Foles (4-1) | Robert Griffin (3-7) | Eli Manning (4-6) |
| 2012 | Tony Romo (8-8) | Michael Vick (3-7); Nick Foles (1-5) | Robert Griffin (9-6); Kirk Cousins (1-0) | Eli Manning (9-7) |
| 2011 | Tony Romo (8-8) | Michael Vick (7-6); Vince Young (1-2) | Rex Grossman (5-8); John Beck (0-3) | Eli Manning (9-7) |
| 2010 | Tony Romo (1-5); Jon Kitna (4-5); Stephen McGee (1-0) | Michael Vick (8-3); Kevin Kolb (2-3) | Donovan McNabb (5-8); Rex Grossman (1-2) | Eli Manning (10-6) |
| 2009 | Tony Romo (11-5) | Donovan McNabb (10-4); Kevin Kolb (1-1) | Jason Campbell (4-12) | Eli Manning (8-8) |
| 2008 | Tony Romo (8-5); Brad Johnson (1-2) | Donovan McNabb (9-6-1) | Jason Campbell (8-8) | Eli Manning (12-4) |
| 2007 | Tony Romo (13-3) | Donovan McNabb (8-6); AJ Feeley (0-2) | Jason Campbell (6-7); Todd Collins (3-0) | Eli Manning (10-6) |
| 2006 | Tony Romo (6-4); Drew Bledsoe (3-3) | Donovan McNabb (5-5); Jeff Garcia (5-1) | Jason Campbell (2-5); Mark Brunell (3-6) | Eli Manning (8-8) |
| 2005 | Drew Bledsoe (9-7) | Donovan McNabb (4-5); Mike McMahon (2-5) | Mark Brunell (9-6); Patrick Ramsey (1-0) | Eli Manning (11-5) |
| 2004 | Vinny Testaverde (5-10); Drew Henson (1-0) | Donovan McNabb (13-2); Koy Detmer (0-1) | Mark Brunell (3-6); Patrick Ramsey (3-4) | Eli Manning (1-6); Kurt Warner (5-4) |
| 2003 | Quincy Carter (10-6) | Donovan McNabb (12-4) | Patrick Ramsey (4-7); Tim Hasselbeck (1-4) | Kerry Collins (4-9); Jesse Palmer (0-3) |
| 2002 | Chad Hutchinson (2-7); Quincy Carter (3-4) | Donovan McNabb (7-3); AJ Feeley (4-1); Koy Detmer (1-0) | Patrick Ramsey (2-3); Shane Matthews (3-4); Danny Wuerffel (2-2) | Kerry Collins (10-6) |
| 2001 | Quincy Carter (3-5); Anthony Wright (1-2); Ryan Leaf (0-3); Clint Stoerner (1-1) | Donovan McNabb (11-5) | Tony Banks (8-6); Jeff George (0-2) | Kerry Collins (7-9) |
| 2000 | Troy Aikman (4-7); Randall Cunningham (1-2); Anthony Wright (0-2) | Donovan McNabb (11-5) | Brad Johnson (7-4); Jeff George (1-4) | Kerry Collins (12-4) |
| 1999 | Troy Aikman (7-7); Jason Garrett (1-1) | Donovan McNabb (2-4); Doug Pederson (2-7); Koy Detmer (1-0) | Brad Johnson (10-6) | Kerry Collins (2-5); Kent Graham (5-4) |
NFC North:
| | | | | |
| --- | --- | --- | --- | --- |
| Year | Packers | Lions | Bears | Vikings |
| 2013 | Aaron Rodgers (5-3); Seneca Wallace (0-1); Scott Tolzien (0-1) | Matthew Stafford (6-4) | Jay Cutler (4-4); Josh McCown (2-0) | Christian Ponder (1-6); Matt Cassel (1-1); Josh Freeman (0-1) |
| 2012 | Aaron Rodgers (11-5) | Matthew Stafford (4-12) | Jay Cutler (10-5); Jason Campbell (0-1) | Christian Ponder (10-6) |
| 2011 | Aaron Rodgers (14-1); Matt Flynn (1-0) | Matthew Stafford (10-6) | Jay Cutler (7-3); Caleb Hanie (0-4); Josh McCown (1-1) | Christian Ponder (2-8); Donovan McNabb (1-5) |
| 2010 | Aaron Rodgers (10-5); Matt Flynn (0-1) | Matthew Stafford (1-2); Shaun Hill (3-7); Drew Stanton (2-1) | Jay Cutler (10-5); Todd Collins (1-0) | Brett Favre (5-8); Joe Webb (1-1); Tarvaris Jackson (0-1) |
| 2009 | Aaron Rodgers (11-5) | Matthew Stafford (2-8); Daunte Culpepper (0-5); Drew Stanton (0-1) | Jay Cutler (7-9) | Brett Favre (12-4) |
| 2008 | Aaron Rodgers (6-10) | Jon Kitna (0-4); Daunte Culpepper (0-5); Dan Orlovsky (0-7) | Kyle Orton (9-6); Rex Grossman (0-1) | Gus Frerotte (8-3); Tarvaris Jackson (2-3) |
| 2007 | Brett Favre (13-3) | Jon Kitna (7-9) | Brian Griese (3-3); Rex Grossman (2-5); Kyle Orton (2-1) | Tarvaris Jackson (8-4); Kelly Holcomb (0-3); Brooks Bollinger (0-1) |
| 2006 | Brett Favre (8-8) | Jon Kitna (3-13) | Rex Grossman (13-3) | Brad Johnson (6-8); Tarvaris Jackson (0-2) |
| 2005 | Brett Favre (4-12) | Joey Harrington (4-7); Jeff Garcia (1-4) | Kyle Orton (10-5); Rex Grossman (1-0) | Brad Johnson (7-2); Daunte Culpepper (2-5) |
| 2004 | Brett Favre (10-6) | Joey Harrington (6-10) | Chad Hutchinson (1-4); Craig Krenzel (3-2); Jonathan Quinn (0-3); Rex Grossman (1-2) | Daunte Culpepper (8-8) |
| 2003 | Brett Favre (10-6) | Joey Harrington (5-11) | Kordell Stewart (2-5); Chris Chandler (3-3); Rex Grossman (2-1) | Daunte Culpepper (7-7); Gus Frerotte (2-0) |
| 2002 | Brett Favre (12-4) | Joey Harrington (3-9); Mike McMahon (0-4) | Jim Miller (2-6); Chris Chandler (2-5); Henry Burris (0-1) | Daunte Culpepper (6-10) |
| 2001 | Brett Favre (12-4) | Charlie Batch (0-9); Ty Detmer (1-3); Mike McMahon (1-2) | Jim Miller (11-2); Shane Matthews (2-1) | Daunte Culpepper (4-7); Spergon Wynn (0-2); Todd Bouman (1-2) |
| 2000 | Brett Favre (9-7) | Charlie Batch (8-7); Stoney Case (1-0) | Jim Miller (1-1); Shane Matthews (3-2); Cade McNown (1-8) | Daunte Culpepper (11-5) |
| 1999 | Brett Favre (8-8) | Charlie Batch (6-4); Gus Frerotte (2-4) | Jim Miller (1-2); Shane Matthews (3-4); Cade McNown (2-4) | Jeff George (8-2); Randall Cunningham (2-4) |
NFC South:
| | | | | |
| --- | --- | --- | --- | --- |
| Year | Saints | Panthers | Falcons | Buccaneers |
| 2013 | Drew Brees (8-2) | Cam Newton (7-3) | Matt Ryan (2-8) | Josh Freeman (0-3); Mike Glennon (2-5) |
| 2012 | Drew Brees (7-9) | Cam Newton (7-9) | Matt Ryan (13-3) | Josh Freeman (7-9) |
| 2011 | Drew Brees (13-3) | Cam Newton (6-10) | Matt Ryan (10-6) | Josh Freeman (4-11); Josh Johnson (0-1) |
| 2010 | Drew Brees (11-5) | Jimmy Clausen (1-9); Matt Moore (1-4); Brian St. Pierre (0-1) | Matt Ryan (13-3) | Josh Freeman (10-6) |
| 2009 | Drew Brees (13-2); Mark Brunell (0-1) | Jake Delhomme (4-7); Matt Moore (4-1) | Matt Ryan (9-5); Chris Redman (0-2) | Josh Freeman (3-6); Josh Johnson (0-4); Byron Leftwich (0-3) |
| 2008 | Drew Brees (8-8) | Jake Delhomme (12-4) | Matt Ryan (11-5) | Jeff Garcia (6-5); Brian Griese (3-2) |
| 2007 | Drew Brees (7-9) | Jake Delhomme (2-1); Matt Moore (2-1); Vinny Testaverde (2-4); David Carr (1-3) | Joey Harrington (3-7); Chris Redman (1-3); Byron Leftwich (0-2) | Jeff Garcia (8-5); Luke McCown (1-2) |
| 2006 | Drew Brees (10-6) | Jake Delhomme (7-6); Chris Weinke (1-2) | Michael Vick (7-9) | Bruce Gradkowski (3-8); Chris Simms (0-3); Tim Rattay (1-1) |
| 2005 | Aaron Brooks (3-10); Todd Bouman (0-3) | Jake Delhomme (11-5) | Michael Vick (8-7); Matt Schaub (0-1) | Chris Simms (6-4); Brian Griese (5-1) |
| 2004 | Aaron Brooks (8-8) | Jake Delhomme (7-9) | Michael Vick (11-4); Matt Schaub (0-1) | Chris Simms (1-1); Brian Griese (4-6); Brad Johnson (0-4) |
| 2003 | Aaron Brooks (8-8) | Jake Delhomme (10-5); Rodney Peete (1-0) | Michael Vick (3-1); Kurt Kittner (1-3); Doug Johnson (1-7) | Brad Johnson (7-9) |
| 2002 | Aaron Brooks (9-7) | Rodney Peete (7-7); Chris Weinke (0-1); Randy Fasani (0-1) | Michael Vick (8-6-1); Doug Johnson (1-0) | Brad Johnson (10-3); Rob Johnson (2-0); Shaun King (0-1) |
| 2001 | Aaron Brooks (7-9) | Chris Weinke (1-14); Matt Lytle (0-1) | Michael Vick (1-1); Chris Chandler (6-8) | Brad Johnson (9-7) |
| 2000 | Jeff Blake (7-4); Aaron Brooks (3-2) | Steve Beuerlein (7-9) | Chris Chandler (4-9); Danny Kanell (0-1); Doug Johnson (0-2) | Shaun King (10-6) |
| 1999 | Billy Joe Tolliver (1-6); Billy Joe Hobert (1-6); Jake Delhomme (1-1) | Steve Beuerlein (8-8) | Chris Chandler (4-8); Tony Graziani (1-2); Danny Kanell (0-1) | Trent Dilfer (7-3); Shaun King (4-1); Eric Zeier (0-1) |
NFC West:
| | | | | |
| --- | --- | --- | --- | --- |
| Year | Seahawks | 49ers | Cardinals | Rams |
| 2013 | Russell Wilson (10-1) | Colin Kaepernick (6-4) | Carson Palmer (6-4) | Sam Bradford (3-4); Kellen Clemens (1-2) |
| 2012 | Russell Wilson (11-5) | Colin Kaepernick (5-2); Alex Smith (6-2-1) | Kevin Kolb (3-2); John Skelton (1-5); Ryan Lindley (1-3); Brian Hoyer (0-1) | Sam Bradford (7-8-1) |
| 2011 | Tarvaris Jackson (7-7); Charlie Whitehurst (0-2) | Alex Smith (13-3) | Kevin Kolb (3-6); John Skelton (5-2) | Sam Bradford (1-9); AJ Feeley (1-2); Kellen Clemens (0-3) |
| 2010 | Matt Hasselbeck (6-8); Charlie Whitehurst (1-1) | Alex Smith (3-7); Troy Smith (3-3) | Derek Anderson (2-7); John Skelton (2-2); Max Hall (1-2) | Sam Bradford (7-9) |
| 2009 | Matt Hasselbeck (5-9); Seneca Wallace (0-2) | Alex Smith (5-5); Shaun Hill (3-3) | Kurt Warner (10-5); Matt Leinart (0-1) | Marc Bulger (1-7); Kyle Boller (0-4); Keith Null (0-4) |
| 2008 | Seneca Wallace (3-5); Matt Hasselbeck (1-6); Charlie Frye (0-1) | Shaun Hill (5-3); JT O'Sullivan (2-6) | Kurt Warner (9-7) | Marc Bulger (2-13); Trent Green (0-1) |
| 2007 | Matt Hasselbeck (10-6) | Alex Smith (2-5); Shaun Hill (2-0); Trent Dilfer (1-5); Chris Weinke (0-1) | Kurt Warner (5-6); Matt Leinart (3-2) | Marc Bulger (2-10); Gus Frerotte (1-2); Brock Berlin (0-1) |
| 2006 | Matt Hasselbeck (7-5); Seneca Wallace (2-2) | Alex Smith (7-9) | Matt Leinart (4-7); Kurt Warner (1-4) | Marc Bulger (8-8) |
| 2005 | Matt Hasselbeck (13-3) | Alex Smith (2-5); Tim Rattay (1-3); Ken Dorsey (1-2); Cody Pickett (0-2) | Kurt Warner (2-8); Josh McCown (3-3) | Marc Bulger (2-6); Jamie Martin (4-1); Ryan Fitzpatrick (0-3) |
| 2004 | Matt Hasselbeck (7-7); Trent Dilfer (2-0) | Tim Rattay (1-8); Ken Dorsey (1-6) | Josh McCown (6-7); Shaun King (0-2); John Navarre (0-1) | Marc Bulger (8-6); Chris Chandler (0-2) |
| 2003 | Matt Hasselbeck (10-6) | Jeff Garcia (5-8); Tim Rattay (2-1) | Jeff Blake (3-10); Josh McCown (1-2) | Marc Bulger (12-3); Kurt Warner (0-1) |
| 2002 | Matt Hasselbeck (5-5); Trent Dilfer (2-4) | Jeff Garcia (10-6) | Jake Plummer (5-11) | Marc Bulger (6-1); Kurt Warner (0-6); Jamie Martin (0-2); Scott Covington (1-0) |
| 2001 | Matt Hasselbeck (5-7); Trent Dilfer (4-0) | Jeff Garcia (12-4) | Jake Plummer (7-9) | Kurt Warner (14-2) |
| 2000 | Jon Kitna (6-6); Brock Huard (0-4) | Jeff Garcia (6-10) | Jake Plummer (3-11); Dave M. Brown (0-2) | Kurt Warner (8-3); Trent Green (2-3) |
| 1999 | Jon Kitna (8-7); Glenn Foley (1-0) | Jeff Garcia (2-8); Steve Young (2-1); Steve Stenstrom (0-3) | Jake Plummer (3-8); Dave M. Brown (3-2) | Kurt Warner (13-3) |