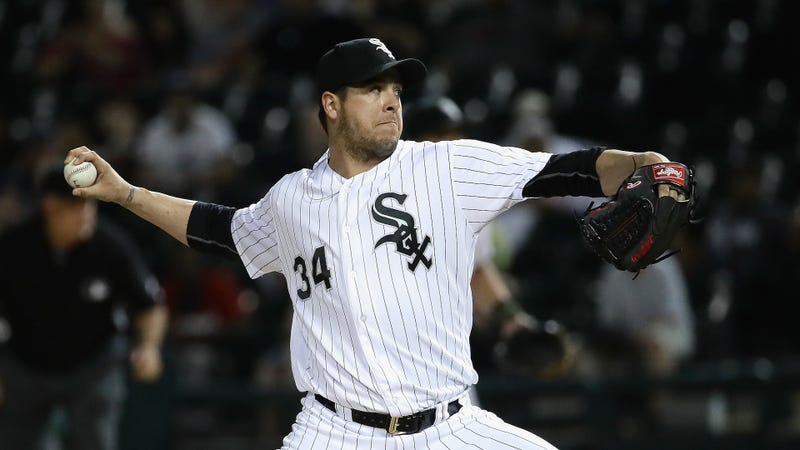 The White Sox have sent reliever Anthony Swarzak to the Brewers in exchange for outfield prospect Ryan Cordell.
Swarzak is the third bullpen arm that the White Sox have traded away this month, joining David Robertson and Tommy Kahnle. Chicago picked him up on a relatively cheap minor-league deal back in January, but he's gone on to post his best season in years—with a career-best strikeout rate of 9.68 per nine innings and a sub-2.50 ERA and FIP.
Their return, Ryan Cordell, is a 25-year-old in his first Triple-A season. But he's hitting better there than he did in either of his two tries at Double-A (though he's undoubtedly been aided by the hitter-happy home environment of Colorado Springs), and has seen his stock rise as a result.