Dribbling is the most visually striking aspect of soccer. The excitement in the game flows from both nearly and actually made goals, and the beauty from the intricate passing and telekinetic movement of a true team. But from a strictly visual perspective, there is no clearer demonstration of mastery than the dribble.
Part of what makes dribbling so compelling is the unique style of each individual player. There are the flashy guys, who attempt audacious feints, flicks, and tricks to get away from their markers and onto highlight reels. There are the speedsters, who concentrate their efforts on finding just that little bit of space to sprint into so that, in a matter of steps, they make themselves uncatchable to their defenders. There are the control experts, whose ability to move at fast speeds and in multiple directions with the ball remaining mere inches from their feet mean that no matter how close the opposition get, they won't be taking the ball. And those are but a few general classifications—themselves not mutually exclusive—from which even further specialization exists among the subspecies of dribblers.
With all this in mind, we have here a list ranking the dribbling prowess of every player likely to start in the Champions League's round of 16, the greatest collection of talent to be found anywhere. I've taken a few liberties in deciding who will and won't start, depending partly on if I wanted to write about the guy or not, but this is at the very least a reasonable list of CL starters.
160. Nemanja Vidic
Vidic is the worst. Since the 2009-10 season, when WhoScored.com first started recording stats, Vidic has six successful dribbles in 124 appearances. It should go without saying, but that is terrible. Usually a center back gets a couple easy dribbles with one of those fake clearance drag backs, but Vidic can't even manage that. Unlike the second worst, Per Mertesacker, he can't even blame gangly, untamable legs for his dribbling incompetence. And Vidic actually looks athletic. Nope, despite being a great professional athlete, Nemanja Vidic is almost completely unable to perform the most basic task his sport requires. It's impressive, when you think about it.
G/O Media may get a commission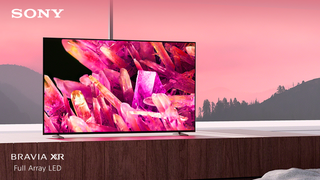 $400 off
Sony 55 Inch 4K Ultra HD TV X90K Series
159. Per Mertesacker
In his three seasons in the Premier League, where he's amassed 79 appearances, the BFG has racked up all of two successful dribbles. Two. At 6' 6" and around 200 pounds, Mertesacker is the embodiment of the height-borne clumsiness that is often (kind of maybe a little unfairly) attributed to fellow giant Peter Crouch.
This doesn't take anything away from his ample defensive qualities, nor does it negate his surprising adeptness at passing. But every Arsenal fan must feel that knot in their stomach when a striker is charging down Mertesacker in possession.
158. Nicolas Lombaerts
157. Laurent Koscielny
156. Ömer Toprak
155. Felipe Santana
154. Miranda
153. Emir Spahic
152. Semih Kaya
151. Joel Matip
150. Aurélien Chedjou
149. Dimitrios Siovas
148. Kostas Manolas
147. Manuel Friedrich
146. Diego Godín
145. Sokratis
144. Tomas Hubocan
143. Philippe Mexes
142. Alex
141. Dante
140. Adil Rami
139. Matija Nastasic
138. Chris Smalling
137. Gary Cahill
I've always thought Cahill was quietly actually a pretty good dribbler. You know, for a defender. The way he maneuvers in the box on set pieces when the ball falls to him tells me he's got a little something more than he utilizes every game. I'd like to see Mourinho try him in the midfield one of these days.
136. Branislav Ivanovic
135. Nigel De Jong
134. Vincent Kompany
133. Thiago Silva
132. Pepe
131. Jerome Boateng
130. Tiago
129. Alexander Kerzhakov
128. Andreas Samaris
127. Konstantin Zyryanov
126. Kostas Mitroglou
125. Javier Mascherano
124. David Fuster
123. Roman Shirokov
122. Sven Bender
121. Gerard Piqué
Piqué is probably why defenders like Gary Cahill limit their dribbling exhibitions to once every blue moon. While he is really good for his position, he sometimes gets too anxious to show Messi that he's got fleet feet, too, and will be caught out of position up-field a little too often.
120. Selcuk Inan
119. Xabi Alonso
118. Leandro Salino
117. Bacary Sagna
116. Michael Carrick
115. Giannis Maniatis
114. Lars Bender
113. Dany Nounkeu
112. Jordi Alba
111. Javier Saviola
110. Tom Cleverly
109. Thiago Motta
108. César Azpilicueta
107. Marcel Schmelzer
106. Jan Huntelaar
105. Maxwell
104. Giulio Donati
103. Olivier Giroud
102. Gabi
101. Roman Neustädter
100. Domenico Criscito
99. Pablo Zabaleta
98. Sebastian Boenisch
97. Jose Holebas
96. Sead Kolasinac
95. Pierre-Emerick Aubameyang
94. David Villa
93. Burak Yilmaz
92. Nuri Sahin
91. Mikel Arteta
90. David Alaba
89. Koke
88. Gregory Van der Wiel
87. Kieran Gibbs
86. Philipp Lahm
85. Stefan Kiessling
84. Simon Rolfes
83. Atsuto Uchida
82. Lukasz Piszczek
81. Karim Benzema
80. Mario Mandzukic
79. Álvaro Negredo
78. Kevin-Prince Boateng
77. Bastian Schweinsteiger
76. Cristian Ansaldi
75. David Luiz
74. Samuel Eto'o
73. Wesley Sneijder
72. Gonzalo Castro
71. Aleksander Kolarov
70. Riccardo Montolivo
69. Sergio Busquets
68. Keisuke Honda
67. Felipe Melo
66. Blaise Matuidi
65. Nemanja Matic
64. Heung-Min Son
63. Thomas Müller
62. Robin van Persie
61. Kaka
60. Diego Costa
59. Robert Lewandowski
58. Juanfran
57. Oscar
56. Wayne Rooney
55. Didier Drogba
54. Emmanuel Eboué
53. Fernandinho
52. Bruma
51. Urby Emanuelson
50. Patrice Evra
49. Ramires
48. Daniel Carvajal
47. Rafael
46. Samir Nasri
45. Filipe Luis
44. Ignazio Abate
43. Ángel Di María
42. Yaya Touré
41. David Silva
40. Juan Mata
39. Santi Cazorla
38. Dani Alves
37. Jesus Navas
36. Javier Pastore
35. Arda Turan
34. Robinho
33. Axel Witsel
32. Danny
31. Sergio Ramos
Maybe it's a little unfair, since Sergio Ramos is a converted right back, but he is easily the most skillful dribbling center back. He would even be an elite fullback if he still primarily played that position. From a central position his skills now most commonly manifest themselves in audacious clearances.
30. Adnan Januzaj
29. Zlatan Ibrahimovic
The fact that Zlatan is this low on the list is only because he doesn't want to be higher. As highlight reels will show you, he has all the tricks and flicks in his toolkit, but instead chiefly relies on his masterful finishing from near and far to score goals, rather than his dribbling. Why run past a bunch of guys to get closer to the goal when you can smash in a way cooler shot from wherever you happen to be standing?
28. Xavi
Xavi has what is sometimes called "big ass" game. Big ass game refers to basketball players, usually point guards, who aren't the quickest or most explosive athletes yet they still have an uncanny ability to position their bodies in such a way that they can dominate the paint. Chris Paul is the king of big ass game on the basketball court. Xavi is soccer's big ass master.
His dribbling isn't of the attacking, take-you-on-and-blow-by-you style that might come to mind when you think dribbling. Instead, he has mastered the ability to fight off challenges mainly through body positioning. The way Xavi turns when receiving the ball is a thing of beauty. Oftentimes a much faster player will hunt down a pass intended for Xavi and just before collecting it, with the defender in his grill, he'll turn at just the right angle and use the defender's momentum against him, so that what first looks like a claustrophobic situation completely opens up in one swivel of the hips.
Turning is the typical move for all midfielders, and even defenders when being harried, but Xavi makes it into an artform. Even when swarmed by multiple opponents, he can continually turn this way and that, barely moving more than a couple yards yet completely freeing himself.
27. Joel Campbell
26. Henrik Mkhitaryan
25. Alex Oxlade-Chamberlain
24. Mesut Özil
23. Willian
22. Marco Reus
21. Jefferson Farfán
20. Sidney Sam
19. Max Meyer
18. Gareth Bale
Bale is of a different class of attackers, the archetype being Cristiano Ronaldo. They are runners. It's not so much their flair and trickery with the ball that gets them past defenders; it's their sheer speed. Bale is one of the fastest men in world soccer, so all he needs is a little bit of space to really open up the engine and eventually he'll lose his marker. This isn't to say he isn't adept at the technical aspects we mostly think about when talking dribbling—after all, he has to create that space to run into somehow—but just that skill moves aren't his bread and butter. Still, there are few things more exhilarating in the game than watching Gareth Bale bear down on a defender.
17. Mario Balotelli
It's unfortunate that everything that goes along with Mario Balotelli doing things overshadows the enormous ability and limitless potential of his game. While not commonly thought of as such, he really is one of the best dribblers in the world. If you'd lower your eyes from that mohawk of his, past whatever message he's displaying on his shirt, and watch what's going on with his feet, you'd see that he doesn't just get into scoring position by happenstance. He can dribble with the best of them.
16. Arjen Robben
It's amazing that Arjen Robben has cut out for himself such an illustrious career with a single move: cutting inside from the right wing. He doesn't even really threaten to go right. Every single time he goes left. But it works. Robben does have control of when to cut, which apparently enough to keep defenders off balance, and technically he does go right sometimes, like maybe twice a season. But still. It works. Bravo, man.
15. Marcelo
Calling Marcelo the best dribbling fullback would undersell his skills with the ball, almost as much as calling him a fullback undersells his attacking ability. He's absolutely ridiculous.
14. Hulk
Back in his Porto days, before he disappeared in the Russian tundra, Hulk was my second favorite soccer player in the world. C'mon, the guy is nicknamed Hulk, was basically the Portuguese league's answer to Cristiano Ronaldo, a wide forward who strutted his way through defenses and, when he wasn't blasting home a goal from distance using that heat-seeking rocket launcher that is his left foot, would slice through inch-perfect passes for Falcao to bash into the net. Plus, he was easy to watch every week on ESPN3. What was there not to love?
I don't think having him this high is a fan's overrating, though. The guy is a sick dribbler. He really is a mound of muscle and swag, and makes dribbling explicitly look like the feat of athleticism it can sometimes be forgot of being. Only Ronaldo can match him in making the act of taking on defenders look so viscerally physical. The speed of his stepovers not only confuse a defender unsure of which direction he will run, but also exhibit the power of his legs. It's a taunt, with him saying, "Look, you see how I can piston my feet faster than you can even see? Imagine how dumb you're going to look when I use them to blow right by you!"
He's soccer's Derrick Rose, accelerating and decelerating with preposterous quickness, torquing his body to and fro with a fearsome energy. When I look at him I see what could be if America's next Derrick Rose decides to play soccer.
13. Jack Wilshere
12. Luka Modric
Modric's style is the most finesse-based of all the great dribblers. He gets by almost completely on guile, rather than strength or speed. He's also one of the best dribbling central midfielders, and his lack of pace is probably all that keeps him from being just as effective on the wing.
All great dribblers are evasive, but whereas Ronaldo, Messi, and Neymar appear to (meta)physically demolish a defense, Modric just eases on through it, looking less like a tornado than a gentle breeze that still blows down the house. His signature move is the stepover. Modric plays a game of three card monte with defenders by loping his legs around the ball, always leaving defenders choosing the wrong direction. It's all so casual that you almost forget how technically awesome he is.
11. Lucas Moura
If not for Neymar, Lucas might be recognized as the best pure fancy dribbler in the world. He's not as good as Neymar, but they have the same penchant for executing playground tricks in games. Where Neymar makes it look like every flick lands exactly where he wants it, though, Lucas has the dexterity to perform the same tricks but not the omnipotence to put the ball in exactly the right spot, which almost makes his dribbles look more impressive and improvisational. He'll twist his legs all up and then the ball will materialize somewhere else, with neither the spectators nor Lucas himself exactly sure how it ended up there.
10. Thiago
Thiago is scarily good. Even though he's only 22 and has never been a regular starter, there are probably more Youtube highlights of him rouletting past defenders than there are for anyone else. He has as much technical ability as anyone in the game.
His dribbling style is reminiscent of Messi, in that he waits for the very last second to make his move.
9. Marco Verratti
For a great dribbler, Marco Verratti doesn't move around much. He instead plays like a barely mobile gun turret, largely stationary yet still impervious to tackles. His game looks a lot like Xavi's. Instead of the explosive athleticism of typical dribblers, he instead seems to slow time down Matrix-style, calming rolling and sidestepping by outstretched legs.
It's hard for central midfielders to be legitimately tricky. They aren't afforded the space and isolation wingers enjoy out wide with maybe one or two nearby markers to impede their progress. That Verratti can create enough space for himself to exhibit his dribbling prowess in the most crowded areas of the pitch further demonstrates his mastery.
8. Julian Draxler
7. Mario Götze
Götze dribbles like he's freestyle juggling, a succession of delicate, quick taps and flicks of the ball, inching it just out of the reach of defenders.
6. Andrés Iniesta
Andrés Iniesta best combines both purposes of the dribble: it is impossible to take the ball off of him in possession, and he can jink his way past a pack of defenders with the best of them. What you most notice when watching Iniesta with the ball at his feet is his ability to move in any direction, no matter which way he is facing. It calls to mind a shuffling crab. He even has his own signature move, la croqueta, a sort of zigzag move where he invites a tackle and right before the defender can poke the ball away, Iniesta slides the ball sideways to his other foot and flicks it into space. El Ilusionista indeed.
5. Eden Hazard
The first thing you notice when watching Hazard setting up a defender on the wing, just starting to sprint by him, is his acceleration. His back foot push-offs are like little rocket bursts, each step noticeably propelling him to greater and greater speeds. But though he's fast, he's not the running dribbler, able to jet on past guys like Bale or Ronaldo. His strength is in quickly shifting to a middle gear and handling with as much agility as someone moving half as fast, twisting right and left until the defender is too confused to notice Hazard has continued on by.
For his weaving style, he's the closest embodiment to the slaloming metaphor often used to describe dribbling. He sets up defenders like flags, chopping this way and that, eventually sliding through the defense.
4. Cristiano Ronaldo
The fact that Cristiano Ronaldo's name is still probably the first name conjured when talking dribbling, despite the complete transformation of his game from his Sporting CP and early Manchester United days, is a testament to how even more deadly he's become after eliminating much of the old flair he's still remembered for.
The old—or, rather, young—Ronaldo was almost entirely flash and flair. He strung together stepovers after ball rolls after drag backs after legitimate trick moves, the kinds usually reserved for Youtube video game montages, slaloming past defenders like traffic cones.
For his detractors, though, those slaloming runs were criticized for ending up on the wrong side of the mountain, outside of scoring position with nowhere to go. Some of the especially stupid haters were even glad to see United cash in the at-the-time world-record fee for what they regarded as a high-end luxury player.
But what they didn't foresee was just how far the transformation that began towards the end of his Red Devils career would take him. Today, the noticeably brawnier CR7 is the fully realized article his early fans always believed he'd become. Ronaldo's critics were partially right in wanting him to cut out the fancy stuff, since the world's best counterattacking threat today relies almost completely on his speed and power to get by players.
He combines the blistering pace he's learned to rely on with the core elements of his earlier finesse game to create an oddly graceful force of nature. What he's retained from his trick days is the immaculate touch and precognitive ability to anticipate defenders' movements. Instead of using his touch to coolly flick the ball around amid blurry stepovers, it now helps him measure inch-perfect knock-ons that only he can get to. With the same composure, his once-mazy runs around the defense now take one smashing cut, turning what was a small crevice in the back line into a fissure. It's a controlled though no less ferocious power.
The old flair now only comes out when he's out of space near the byline where he'll toss off a couple moves to create space for a cross or when dropping deeper where he can find teammates with audacious flicks and backheels.
3. Neymar
Neymar is possibly the most technically gifted dribbler in the world today. Watching him tear through defenders is like watching a video game player. I've never seen someone try as many actual skill moves on real defenders as he does. I've also never seen them succeed so regularly. The one thing holding his game back a tad in a Barcelona shirt are those times when, after fooling multiple defenders during a jaw-dropping run, he'll narrowly miss his shot. Barcelona fans will truly have something to cherish once he starts scoring regularly.
Neymar is a master of balance, both of his own—he often looks about ready to fall down after a couple shimmies and jukes—and his defender's. He's almost like a wrestler in that regard, at all times feeling where the opponent's center of gravity is, shifting it a bit one way, then cutting hard in the other direction, knowing his marker can't keep up. You'd think his steps were causing an earthquake that only he can ride out.
Really, all player-on-player interaction in soccer is a dance of balance. It's like when a player awaiting an incoming pass, opposition closing in, he can face one direction before the ball reaches them, then turn and move the opposite way and be in plenty of space. Neymar masters this subtlety of movement in the dribbling arena. The average player can manage such turns into space when an opponent is a ways away but Neymar, by sensing the balance of players much closer to him, can instantaneously compute what series of movements will incapacitate them.
Neymar lives to humiliate defenders. Watching him, you know where the "defenders on skates" idiom comes from. He's probably the closest thing to Garrincha in his love of beating players off the dribble. Against Luis Suárez defenders look surprised, with Ronaldo they look slow, and with Neymar they look stupid.
Most of the time stepovers are used to create doubt. They are reactive in nature. Neymar uses them proactively, as a way to control balance. For as free-wheeling as he appears, when you really track his movements and their effects, every foot placement and hand wave is really a step in a dance. One move shifts the defender's weight this way, the next a little further, and the last leaves him on his ass.
2. Franck Ribéry
He is what people are talking about when they say the phrase "cut and thrust." That's exactly what he does. He cuts, then thrusts. Or he'll cut, cut back, then thrust, then cut and thrust again. Basically Ribéry's game is one of constant cuts.
It's funny to say about a dribbler but his game is strangely functional. It isn't a game of stepovers and other types of flashy fuckery. That could be why he's probably the most effective of the rest on this list. This season so far, he's averaging an insane 5.9 successful dribbles a game in the Bundesliga.
Flicks are the other tool in his shed, maybe the one aspect of flair in his otherwise workmanlike game. He'll often knock the ball past defenders from a standing position, anticipating a direction of movement the defender could never see coming. It's extremely direct, though no less amazing.
1. Lionel Messi
It makes sense that the best dribbler in the world is also the best player in the world, since the dribble is such a fundamental expression of individual brilliance. And fitting his near-peerlessness, there is nobody else in the world who dribbles quite like Messi.
I don't think I've ever seen Messi even attempt a typical skill move. Not a single rabona, elastico, nothing. Which isn't to say that his game is without flair; it's that his skills are expressed in a preternatural way. Before whatever cadre of über-talented Brazilians and Spaniards developed and popularized specific skill moves, soccer players probably still manipulated the ball in innovative ways to beat opponents. Messi seems to belong to that class of experimenters, flipping the ball a couple inches over an opponent's foot, or flicking the ball back and forth to avoid a couple feet challenging for a tackle, coming up with solutions for beating defenders in the moment.
The highest level of showmanship Messi exhibits is when he lets defenders get extremely close to him while still easily retaining possession. Sometimes it's with one of those short, one-touch keepaway passes Barcelona play so often, where he'll let a defender get right on top of him until jabbing a pass at the very last moment. Other times two or even three defenders will be accompanying him at a full sprint, seeming to leave him no space to clearly move yet not doing anything to impede his run. It's almost as if he exists on a different plane of existence, a fourth dimension where, similar to how we can step in and out of a square drawn on pavement or the painted lines of a soccer pitch, Messi can step with the ball at an angle impossible for mere mortals to comprehend.
There are two key attributes that make Leo's dribbling ability what it is: his shortness and his touch. His general build really is a key dimension to his game. I think it was Steve Nash who said that one reason Messi is so agile is because his short legs allow his feet to touch the ground three times in the time it takes a defender to take one step. So when he cuts inside on his stronger left foot, and his defender takes a step in that direction to match, Leo can then make multiple redirections before jetting right, all before the defender has had a chance to properly set his feet in response to the first move.
His spider legs aren't the only benefit he gets from how he's built. If the first thing that defines a textbook Lionel Messi run is his close control while surrounded, then a close second is his ability to literally ride tackles. When defenders running alongside Messi get tired of hoping for a miscontrol and decide to swing in a leg to either hook the ball away or fell the man himself, Leo has an uncanny ability to sort of hop a little and be carried by the leg, then land and continue running apace. It doesn't matter how hard of a charge the defender comes at him, Messi can hitch his way onto the tackler and keep on moving. It's his low and stable center of gravity plus his slight frame that enables him to ride along various challenges. Compactness as a lethal weapon.
The other great strength of Messi is his touch. He doesn't dribble by kicking the ball forward a few yards, running up to it, then doing it again. He gently nudges it along. I bet spectators high up in the Camp Nou nosebleeds can't even tell whether a sprinting Messi is actually touching the ball or if he's just running with one with it's own source of propulsion.
When Leo isn't running with the ball full tilt, the quality of his control remains the same but now the ball can move any which way. When in traffic, it looks like he's dribbling with a pith ball controlled by his magnetic left foot. He drags the ball this way or that, changing it's momentum at will, while never moving it more than a few inches from his feet. A magnetic foot is also the only explanation for how adept he is at dribbling with the outside of his foot. When a guy challenges him very closely, he somehow lets the ball roll closer to him and seemingly knocks the ball sideways, and yet it still ends up tracking Messi's path.
Art by Sam Woolley