As you surely know by now, last night the Sacramento Kings traded DeMarcus Cousins (and Omri Casspi) to the New Orleans Pelicans for rookie Buddy Hield, veterans Tyreke Evans and Langston Galloway, a protected 2017 first-round draft choice, and a 2017 second-round pick. Now that we know what type of return the Sacramento Kings were looking for in exchange for the 26-year-old three-time All-Star center, let's take a look around the NBA at some other teams that could have assembled the pieces to take a run at him, and might be kicking themselves today.
Atlanta Hawks
The Hawks could have put together a competitive offer. According to RealGM, they own the rights to their own 2017 first-round pick and get to keep their second-rounder so long as it falls before the 56th overall selection. Plus, Tim Hardaway Jr. is only around 20 months older than Hield—and, like Hield, isn't very good. Guess they're happy with the team they've got.
---
Boston Celtics
Here's a fun tweet:
G/O Media may get a commission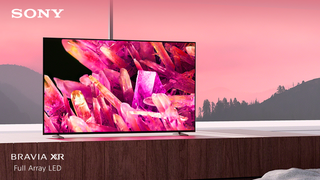 $400 off
Sony 55 Inch 4K Ultra HD TV X90K Series
What I love about this tweet is, now, if the Celtics don't land Jimmy Butler, we get to clown Danny Ainge for all eternity. With what we now know about what the Kings would take in exchange for Boogie, the Celtics probably could have sent them Marcus Smart and "IOU 1 draft pick" written on a cocktail napkin and still used their stockpiled assets to land Butler and form a legit super-team. Oh well!
---
Brooklyn Nets
Okay, so, maybe the Nets don't have a first-round pick to give up in the next, like, 25 years. Even so, the NBA's worst team has Rondae Hollis-Jefferson, who's younger and better than Hield, and Bojan Bogdanovic, who, like Kings general manager Vlade Divac, was born in what used to be Yugoslavia. That's gotta count for something.
---
Charlotte Hornets
The Hornets are foundering; they came into the All-Star break having lost four straight and 11 of 12, and have plunged to 11th in the weak Eastern Conference. They own their 2017 first-rounder and have such uninspiring young-ish players as Michael Kidd-Gilchrist, Frank Kaminsky, Cody Zeller, and Jeremy Lamb on the roster. Meanwhile Roy Hibbert has started 13 games at center for them. Cousins ... would have been an upgrade, there.
---
Chicago Bulls
This should have been easy. Compared to Hield and Tyreke Evans, Michael Carter-Williams and Doug McDermott look like ... well, they're no worse, anyway. And what better way to buy goodwill for the eventual Jimmy Butler trade than by adding one of the NBA's best centers? Chicago really dropped the ball on this one.
---
Cleveland Cavaliers
LeBron James has been asking for somebody who can anchor the offense while he and Kyrie Irving rest; he could scarcely have dreamed of better relief than Cousins, especially now that Kevin Love is out for a while as he recovers from knee surgery. The rival Golden State Warriors added one of the NBA's best players this past offseason, and the Cavs didn't follow suit; they'll wish they had when the inevitable Finals rematch rolls around. The Cavs don't have a 2017 first-rounder to deal, but they've got one in 2018, and they could have packaged it with DeAndre Liggins and Kay Felder, young players who—like Hield—are not good. D'oh.
---
Dallas Mavericks
The Mavs could have positioned themselves to move on from the Dirk Nowitzki era without a messy multi-year rebuild. If the Pelicans could score Boogie Cousins for the stuff they sent, the Mavs (who own both their picks in 2017) could have shipped Seth Curry, who like Tyreke Evans is a lousy former King, and maybe like Dwight Powell or something. Hell, there's at least a fair chance the Kings would have confused Seth Curry for his brother Steph and taken him by himself. Alas.
---
Denver Nuggets
Sending Jusuf Nurkic and a first-round pick to Portland for Mason freaking Plumlee—as the Nuggets did a week ago—looks a lot worse now that Buddy Hield and a first were enough to score DeMarcus Cousins. You can't really hammer the Nuggets too hard for it, since they didn't know the Kings would be handing over one of the NBA's best players for cat food. It looked like a good trade at the time. But still. Yeesh.
But hey, even so: They still had the pieces to get Cousins! If Hield, a protected pick, and flotsam was enough, the Nuggets could have landed him for Emmanuel Mudiay, a protected pick, and flotsam. Maybe they'll be ready to strike the next time a franchise decides to sell a 26-year-old with MVP-level talent for basically nothing.
---
Detroit Pistons

I'm speechless. How the hell did this not work.
---
Golden State Warriors
Eat shit.
---
Houston Rockets
Clint Capela and/or Sam Dekker and a draft pick lands you DeMarcus Cousins. Maybe Daryl Morey actually isn't all that smart?
---
Indiana Pacers
The Pacers don't have a ton to offer, here. But then again, neither did the Pelicans, and a Boogie Cousins-Myles Turner frontcourt would be extremely entertaining. But I'm sure they'll be glad they didn't offer, say Glenn Robinson III, who is younger than Hield but already has over two years of NBA experience. After all, he's the newly crowned Mighty Champion Of Slam Dunks. How many dunk contests has Cousins won? None.
---
Los Angeles Clippers
Why would the Clippers trade for an All-Star center, you're wondering, when they already have an All-Star center (DeAndre Jordan) and a five-time All-Star power forward (Blake Griffin)? Because they could get him for a can of beans, that's why! Austin Rivers is only a year older than Hield, and he's got playoff experience; I'm sure the Kings value that. Him plus a pick is almost as good as a can of beans.
---
Los Angeles Lakers

What?! Hmm, we can't get Brandon Ingram, so let's just take Buddy Hield instead. Fire everyone in charge of the Kings into the sun.
C'mon, Lakers. So you didn't want to part with Ingram. That's fine. Did you call back to see if the Kings would take Jordan Clarkson? Larry Nance Jr.? Tarik Black holding an airbrushed portrait of Magic Johnson in front of his face? They traded him for Buddy Hield.
---
Memphis Grizzlies
Oh god, imagine the fun of a Marc Gasol-DeMarcus Cousins partnership. Now it'll never happen. And all because nobody bothered to see if the Kings would trade Cousins for Wade Baldwin IV and a Super Saver coupon booklet.
---
Miami Heat
LOL, Pat Riley gets what he wants, huh.
Guess he didn't want one of the NBA's best players on his team.
---
Milwaukee Bucks
Can you imagine Cousins and Giannis Antetokounmpo on the same squad. You'll have to, because I guess the Bucks decided they'd prefer to keep friggin' Thon Maker instead. He's very tall!
---
Minnesota Timberwolves
The Wolves are bursting at the seams with unproven young or young-ish players who don't—or in some cases shouldn't—figure into their long-term plans as anything but trade sweeteners. Kris Dunn; Tyus Jones; friggin' Shabazz Muhammad; hell, even Zach LaVine. No combination of one of those dudes and a draft pick could beat the crappy deal the Kings made? Bullshit!
---
New York Knicks
The thing to get mad—apocalyptically mad—about, here, is that Phil Jackson has made such a mess of the Knicks that they probably couldn't beat Buddy Hield-plus-lint. The best young players they have are Willy Hernangómez and Kristaps Porzingis, both of whom are vastly superior to Hield—but either of whom would return to Europe in a heartbeat before he'd go play for that manure pile of a Kings organization.
---
Oklahoma City Thunder
This one legitimately is a bummer. The Thunder are overflowing with limited young players who can't help Russell Westbrook, all together, as much as Cousins would help him all by himself. Cousins would make them, instantly, not only an absolute nightmare matchup in the playoffs—with a puncher's chance at knocking off the Warriors—but appointment television for the foreseeable future. They own their own 2017 pick and could have topped Hield-plus-lint any number of ways. I guess their scumbag grifter owners are satisfied with letting one of the most astounding players in the history of basketball grind himself to dust for another season-and-a-half and then leave town without a ring.
---
Orlando Magic
Let's revisit that Ric Bucher tweet from up above:
"Could've had him, balked." Because they'd ... rather roll with the boring, low-wattage core (Nikola Vucevic, Aaron Gordon, Elfrid Payton) that has taken them nowhere over the past few seasons? Nuke this franchise to dust. Contract it.
---
Philadelphia 76ers
What's that you're saying? The Sixers already have enough centers for like five NBA teams? When has that ever stopped them from adding centers to their roster. They've got picks and assets coming out of their ears, hoarded for the ostensible purpose of landing superstar-grade talent. Boogie could run point for this team. He'd be better than the guards they've got!
---
Phoenix Suns
The Suns have like half a dozen very young, very anonymous dudes on their roster. I'm sure at least one of them is more appealing than Buddy Hield. The possibility that that's not the case is too awful to imagine.
---
Portland Trailblazers
Hoo boy. Hooooooooo boy. If only the Blazers had waited a week. They could have been streaking up the West standings with a Damian Lillard-C.J. McCollum-DeMarcus Cousins core, instead of deciding when and how to have Jusuf Nurkic use his six personal fouls each night. But they had the Nuggets' first-rounder, and they still have some young guys; they could have given the Pelicans some competition. Oh well. I'm sure Nurkic will be awesome.
---
San Antonio Spurs
I mean, the Spurs are 43-13 and have the second-best point differential in the NBA—plus more than half my life has elapsed since the last time they weren't a championship contender—so don't get too mad. But if Hield and a pick would do it, then surely some combination of Dejounte Murray, Kyle Anderson, and picks and other crap could have sufficed to transform the Spurs into something truly terrifying and awe-inspiring. We'll never know.
---
Toronto Raptors
D'oh. The Raptors traded Terrence Ross and a first-rounder for Serge Ibaka six days ago. Ibaka is a fine player, and he'll make the Raptors better, but the Kings would have given them DeMarcus Cousins and a billion dollars for that much.
---
Utah Jazz
The Jazz are the pleasant surprises of the West. It's not quite their year, but they're setup to give somebody—or a succession of somebodies—a hell of a time in the playoffs. You know what would be a great addition to a talented core just now coming into its prime? A phenomenally gifted big man also just entering his prime! Maybe he'd be a weird fit next to Rudy Gobert, but he'll be a weird fit next to Anthony Davis, too. And the Jazz have an overabundance of young or young-ish dudes who would have been nicer trade chips than Buddy Hield: Alec Burks, Dante Exum, Rodney Hood, Trey Lyles, and so on. Surely they could have absorbed the loss of one of those dudes in exchange for DeMarcus Cousins.
---
Washington Wizards
ACTUALLY IT'S GOOD THAT THE WIZARDS DIDN'T TRADE KELLY OUBRE JR. AND A PICK FOR DEMARCUS COUSINS, I'M PROUD OF THEM, SHUT UP, LEAVE ME ALONE.