Paul George has reportedly told the Indiana Pacers that he plans to leave the team next summer and sign with the Lakers. The Pacers should obviously try to trade George before the end of the season, but any non-Lakers team that acquires him would do so knowing that they are likely getting a one-year rental for a run at the championship. Hmmmm, which team might be willing to do that?

Everyone's going to be looking at the Cavaliers, who despite coming off three straight Finals appearances and one championship desperately need help if they want to put up a better fight against the Warriors next June. According to ESPN's Dave McMenamin, the Pacers and Cavs have already discussed possible trade scenarios.
How much would George actually help? It's safe to assume that the Pacers would ask for either Kyrie Irving or Kevin Love in return, meaning the Cavs wouldn't be getting reinforcements as much as they'd be reorganizing. Swapping Love for George would require a bit of lineup rejiggering—would LeBron become the starting power forward? Would George?—and would also make for some redundancies, given the similarity of George's skill set to LeBron's. But given how gassed James was in every second half of the Finals, redundancy might be just what the Cavs need.
Before Cavs fans start worrying about a potentially franchise-altering trade, they should be concerned about the fact that their team barely has a GM right now. For whatever reason, owner Dan Gilbert has yet to extend GM David Griffin's contract, which expires on June 30. Griffin spent this entire season as a bit of a lame duck, and not even James publicly advocating for Griffin to get a new contract could move the needle.
It's borderline insane for a franchise to have such an unsettled front office just three days away from the draft and 16 days from the start of free agency, and now there's suddenly a superstar up for grabs. It's entirely possible that the Cavs' season will be decided in the next few weeks, based on which free agents they are able to sign and whether they can or want to make a move for George. With such big decisions looming, they should probably know who exactly will be making them—or, if you want to drop the pretense that LeBron isn't ultimately in charge of such things, at least who will be carrying them out.
G/O Media may get a commission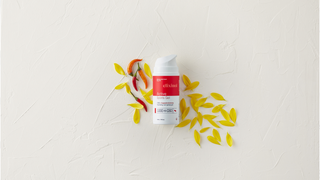 [ESPN]