One cannot easily diagnose traumatic brain injury by way of a television feed—some big hits can be harmless, and some small ones can pack an unexpected punch. But, watching on TV last night, it was hard to think Penguins defenseman Brooks Orpik, whose head was rammed into the glass by 228-pound Bruin Milan Lucic midway through the second overtime period, was all right.
Orpik is ordinarily the Pens' most reliable defensive defenseman. He's a good skater, and he's alert out there, too. He knows very well what happens when one tries to skate with one's head down, because he's usually the one delivering the big hits.
Watch the video above, though. After Lucic hit Orpik, Orpik did something no hockey player possessed of sound body and mind would ever do: He hung his head and just stood there. He leaned on the boards for a little support, his grasp of his stick fragile at best, and then he glided along listlessly. Pittsburgh cleared the puck, and Orpik was on the Penguins' nearby bench in about five seconds.
Everything about this sequence screamed "traumatic brain injury"—Orpik was clearly lost out there; his eyes, once he was safely on the bench, were as big and round as Viking shields; NBC's crew used the euphemisms NFL broadcasters know so well, "shaken up," "stunned." And yet, even at that point, everyone had done the right thing. Lucic's hit was rough but not illegal. Orpik took himself off the ice as quickly as he could. And the broadcasters had called appropriate attention to the unnatural thing that had happened without destroying our appreciation for the rest of the game, which was a great one.
But then something dispiriting happened, a minute and a half later in game time: A woozy Orpik went out for another shift. This one was 66 seconds. Then he went out for another, after a little less than 50 seconds of rest. This shift lasted 59 seconds. A few minutes passed. Then he was out there again for an offensive-zone possession, the one that preceded Boston's winning goal by 10 seconds, the one where Patrice Bergeron—Orpik's man—gained inside position on the jelly-legged defender to deflect in the game-winning goal.
G/O Media may get a commission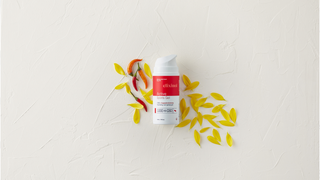 The NHL postseason is full of enjoyable machismo. The players have their eyes on the prize and risk their vanity for it. There are lots of esthetic dentists, but there's only one Cup.
But gashed faces, torn shoulders, and bruised bones don't compare with traumatic brain injuries, which can, especially when they come in close succession, threaten careers, or worse. (The Penguins should know this better than most teams: In January 2011, Sidney Crosby sustained a concussion in one game, played in the next game four days later, and sustained another. He then missed the bulk of a year of hockey.) The rattled Orpik, unable to play at his usual speed or with his usual awareness, was most certainly at greater risk for another such blow.
This is business as usual for the NHL. Hits to players' heads go unpunished; the league's supposed "quiet room" for suspected brain injuries is nothing more than a myth. That's easy enough to get away with when it involves fourth-line forwards and third-pair defensemen on regional sports networks' overflow channels during busy sports months. But last night, with everyone watching, an undiagnosed head injury—one apparent to the audience—seemed to change the game's outcome. The NHL really ought to be shaken up by that play.