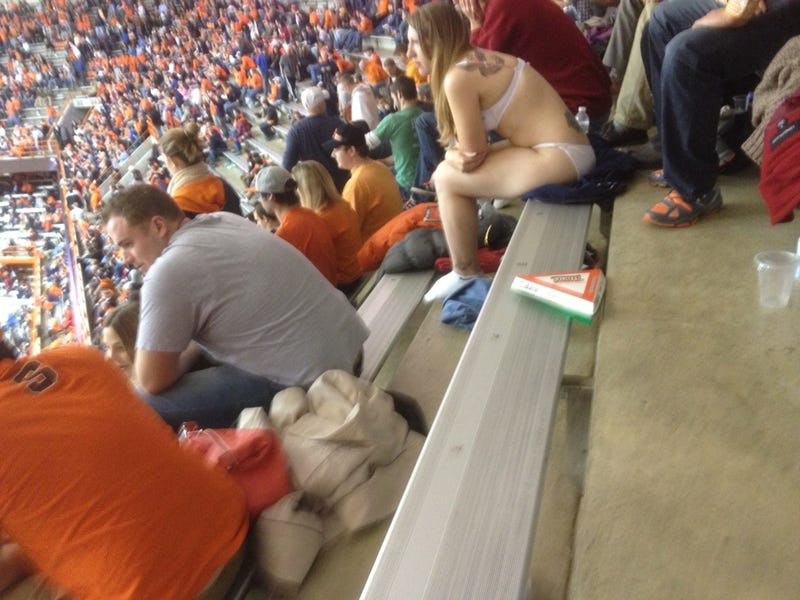 The tears, we can explain. The partial nudity, not so much.
From a user on the SyracuseFan.com message boards, via Nunes/Magician:
About 2 minutes left in the game I look to my right and this IU chick is sitting there in her bra and panties. I think she was sobbing a little. She had stripped down almost buck naked. As soon as the horn sounded she slipped her jeans and red IU t-shirt back on.
That explains nothing. Was it warm in the Carrier Dome? Did she lose a bet? Are those rally unmentionables? Does she think this is a Claude Rains thing, and she becomes invisible when she takes her clothes off? Is that her Sbarro slice? Did she eat it yet?
The world is full of mysteries.