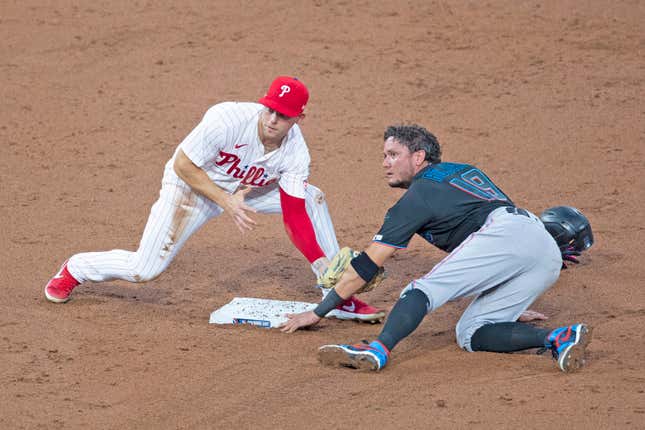 The main problem of MLB's "strategy," such as it was, for playing this season was that it depended on baseball people. It depended on sports people. And in the world of sports people, the binary has always been, "Playing = good, not playing = bad." Which is how MLB got into this mess.

Here's all you need:
COVID-19 affecting multiple teammates was treated the same as multiple injuries, or in the same area as the death of a teammate, which the Marlins have been through. Perhaps that's what they were calling on when they reflexed to this. We keep pressing on, because that's what we do. It's merely an obstacle, and being an athlete is all about overcoming obstacles. The opponent, your condition, the weather, the score, the situation, whatever. Everything is there to be conquered. We get by by coming together as a team, because what can't be solved by that? And the Marlins got through the loss of Jose Fernandez in the same fashion. That's the line of thinking in every sport, really.
But you can't spread injury to the other team. You can't spread grief to the other team by standing next to them.
G/O Media may get a commission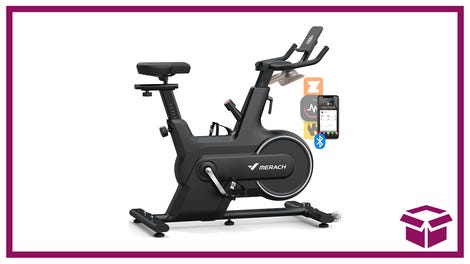 14% off + Coupon
Merach Indoor Cycling Bike
So why didn't the Phillies get to decide if they wanted to play yesterday? Why didn't they get to vote on whether they wanted to take the field and stand at the plate or on the bases near players who may be carrying the virus? They were only under slightly less threat than the Marlins themselves. Shouldn't they have gotten a vote?
But of course not, because the Phillies aren't "in this clubhouse" and they "don't know what goes on in here and who we are." Because in just about every other scenario, the Marlins are the only ones who decide. But they're also the only ones affected.
This doesn't end there. The Reds had three players sit out yesterday's game, with two of them just "sick." Haven't actually returned a positive test yet but didn't feel well. Whether that's spread or not in the past couple days, shouldn't the Cubs get a say on whether they're comfortable playing them? Whether they're comfortable going back to a hotel full of staff after sharing a field with the Reds?
Obviously, it's known that this wouldn't matter much. It is highly unlikely that the Phillies would have voted to not play. They said as much.
But the Phillies never considered not playing. Manager Joe Girardi said he thought the Marlins "followed protocol." Harper said the Phillies do "all the things the right way to hopefully not contract that." So they played Sunday, but can't play Monday.
Because "playing = good and not playing = bad." Not playing means you lose. Although in this climate, what exactly you're "losing" to is hard to figure out. Doesn't matter though, because to sports people you'd lose. It's hard to fathom any team would "sell out" another team like that, even if it is the right thing to do.
The Marlins had just played a pair of exhibition games with the Braves on Tuesday and Wednesday before having their first player test positive on Friday. Given how long it can take the virus to show a positive test, the Mets were on the field with players who had it. The Braves then opened their season in New York vs. the Mets. Were they made aware and given the option of sitting this opening series out?
Which is why these decisions can't be left up to players. They don't have the capacity for this. Showing weakness is still not something most are attuned to. Most avoid it wherever possible. While we've all been heartened to see more and more athletes and others in the sports world speak out on various social issues lately, that doesn't mean they have the capacity to do so full-time. And it most certainly doesn't mean they have the capacity when their actual jobs are on the line.
And some clearly want it taken out of their hands, or realize they aren't capable of making the call.
They shouldn't be in this position, because it's not their jobs to be. No matter how much information has been thrown at them in the past weeks or months, they're still conditioned to play no matter what. That's been their calling since before their balls dropped. They don't know anything else. They're still weighing their desire to play in the decision.
Those who don't have that should be the ones making the decisions. Those without a dog in the fight. Medical experts who know as much as there is about this and don't have decades-long conditioning of playing a game matters most. It's objective to them.
If you leave it to sports people, they will act like sports people. That's how you get here.