Right behind the army of people congratulating Jason Collins for coming out today was a smaller army of dedicated wiseasses who were determined to remind you that Jason Collins has had a rather unremarkable 12-year NBA career.
It's true that, judging by his stats and by his movement throughout the league, Jason Collins is an underwhelming player. He's not an impact guy, he's a capable big man who comes off the bench to give more capable big men a rest. It could very well be that Collins, a free agent, won't have a job next year. And the sad thing is that NBA teams will have more than enough statistical evidence to say that it was purely a basketball decision not to pick him up. What happens then? What happens if Collins—the pioneer, the hero—never takes the court as an openly gay athlete? Does his coming out still "count"?
FUCK AND YES, it does.
Turning men's professional sports into a gay-tolerant environment was never going to be an overnight process. As much as folks in BIG SPORTS JOURNALISM were hoping for a superstar player to be the first to come out as openly gay, it wasn't ever going to happen that way. This is a process that was barely underway even in 1999, when former MLB outfielder Billy Bean came out. Like Collins, Bean was a journeyman with a middling career. After Bean, there was former Viking and Packer Esera Tuaolo, who came out in 2002. After Tuaolo, there was former NBA center John Amaechi, who came out in 2007. Up until now, and with a few others in between, that's basically been it: a slow drip of mediocre players who all came out well after their playing days were over.
G/O Media may get a commission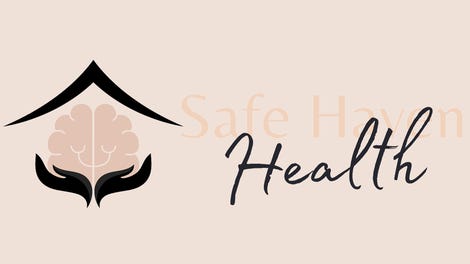 Addiction counseling
Safe Haven Health
Collins represents the next (and perhaps most important) step in the culture's process. Collins is coming out as an active gay athlete at perhaps the most comfortable time in his career: He's at the end of the season, at the tail end of his career, and he has over $32 million in career earnings. You could argue it's a downright shrewd, even calculated, move. And yet, he's still risking more coming out now than even Bean or Tuaolo or Amaechi did when they came out. Collins is not already well into his retirement. He wants to play–if not in the NBA, then perhaps abroad. Maybe he wants to coach. Maybe he's still intent on being part of the NBA for a very long time. He's risking that with this announcement. He's risking rejection. He's risking all the lame alternate excuses and unreturned phone calls and online harassment that plenty of gays, women, and minorities have experienced for a long time now. He's risking MORE.
This is what the next step in sports' acceptance process had to be. It had to go from former player to a small-time active player, even one perhaps on the verge of being a former player. Everyone is clamoring for a superstar's eventual announcement, but change happens incrementally, and it begins on the margins. Collins is the link in the chain, the one who brings open homosexuality much closer to the locker room than it ever has been. He's the one that will make other gay, closeted athletes feel less alone in the world. Now that he's out, it's only a matter of time before the dam breaks loose and you get more and more active athletes—with higher and higher profiles—who feel comfortable being open about their identities. Soon there will be a player who comes out who will smash the shit out of your stupid PER stats, and Collins will be the reason they felt compelled to go public. The fact that Collins is an underwhelming player HELPS. If it's not a big deal to many people for such a low-end player to come out, it will be less of a big deal when a bigger name follows suit. Collins will absorb some of that scrutiny and send it back harmlessly into the atmosphere, where it will disperse.
Someone had to go first. Someone—no matter how unremarkable a player—had to be brave enough to face the inevitable meathead vitriol and passive aggressive front office discrimination. Even if he can't find a job this fall, Jason Collins is clearly brave enough to deal with whatever comes next, and pro sports needed someone with that kind of courage. That kind of bravery is contagious.
Photo: Getty.