The most influential sports media executive in the world, ESPN president John Skipper, recently had his identity stolen. The imposter used it to sabotage a seven-figure business deal arranged by Washington Redskins owner Dan Snyder, one of the richest businessmen in the country. The attendant publicity damaged the images of these incredibly powerful people and their billion-dollar brands. The perpetrator remains on the loose. And the victims, powerful as they are, don't seem to give a shit.
In an interview in Los Angeles last week during the World Congress of Sports, Skipper was asked about recent reports that a Skipper impersonator had actually called higher-ups at a Snyder-owned ESPN radio station and managed to successfully cancel a show. He confirmed the hoax, but laughed the situation off. "There are actually multiple John Skippers walking around," he said. "It's a wonderful thing."
Skipper's frivolity, and the apparent apathy of ESPN and Snyder, perplexes those who followed the media scandal that gripped the nation's capital for a few lunchtimes last month—and has led some to suggest that there's more to the story than a suspiciously well-informed prankster having had a laugh.
"Somebody tried to make a business decision for one of your brands, and you do nothing?" asks a D.C. sports producer who has worked alongside all the involved parties. "No investigation? No nothing? I mean, come on."
Prankster, or villainous plot?
The unsolved mystery began when The Man Cave, a prospective morning drive-time show set to debut on the Snyder-owned sports radio station (and ESPN affiliate) WTEM, was canceled before its premiere.

G/O Media may get a commission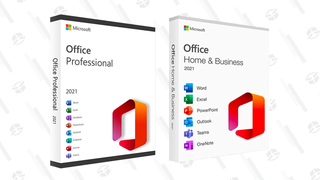 89% off
Microsoft Office Professional 2021 Lifetime License
Station manager Rick Carmean told employees that John Skipper had personally called him and ordered the plug pulled so that Mike & Mike, ESPN's syndicated show, would keep its morning slot on the WTEM schedule. Carmean said the Skipper call came from the 860 area code, which is the same as Bristol's; that the caller spoke in a Southern drawl, as Skipper does; and that the caller knew "intimate details" of the radio deal. He assured Carmean that ESPN would pay off the contracts given Reid and prospective co-host Chris Paul. (According to a source familiar with the situation, those were three-year pacts totaling "a little more than a million dollars." The show may well be on the air solely because Snyder was, contrary to Fake Skipper's claims, on the hook for them.)
Snyder's broadcasting corporation Red Zebra, which owns a stable of radio stations, subsequently began to prepare a Man Cave cancellation announcement, according to informed sources. While they were doing so, WTEM management got an email from ESPN about The Man Cave's debut, making it clear that Bristol brass was just fine with the programming switch. This transmission inspired rounds of confused discussions between Red Zebra's board of directors, WTEM management, Redskins president Bruce Allen, and Skipper, as they tried to figure out what the hell had happened.
Skipper eventually told Red Zebra that he had made no calls to Carmean or anybody at Red Zebra about The Man Cave. Allen—who has no official position with Red Zebra or WTEM—was the one to tell Carmean he'd been hoaxed by a fake Skipper.
The circus atmosphere only got more pronounced when Red Zebra stuck to its plan to keep The Man Cave canceled, even after claiming that everybody had been hoaxed. WTEM program director Chuck Sapienza resigned as word of the debacle leaked among local media. Sapienza has told friends that he sensed that the hoax was itself a hoax, or at the very least an inside job cooked up at the last minute by somebody at Red Zebra and/or the Washington Redskins. Sapienza, the friends say, figures that the creation of Fake John Skipper was part of an elaborate plan to embarrass Jason Reid, a former Skins beat reporter and columnist for the Washington Post, as payback for unflattering stories he'd written about team management. (Sapienza declined to answer questions from Deadspin.)
---
He sensed that the hoax was itself a hoax.
---
According to a source familiar with Carmean's plight, though, Red Zebra board members knew full well that ESPN was on-board with The Man Cave's rollout well before Fake John Skipper dialed any digits. Red Zebra and ESPN had already negotiated an agreement to move Mike & Mike to the morning slot on WSPZ, another Snyder-owned AM station, with Red Zebra sealing the deal by agreeing to air Mike & Mike commercials during The Man Cave. ESPN had hired Reid to supplement his radio income by writing for the network's website and put out its own press release promoting Reid's show.
"Everybody [at Red Zebra and WTEM] knew by then ESPN was okay with what was going on," says a source. "This was about humiliating Jason."
This would be a good place to stop and point out that none of this makes any sense. Not only is the idea of a Snyderland operative masquerading as Skipper ridiculous, it's not clear what could possibly be gained from it. It makes even less sense, though, that Skipper would simply lie about having called Carmean, or that Carmean would lie about having been called, and the idea of a random prankster going to all this effort—and having inside information—makes the least sense of all. All of which is why those in the know are convinced that, one way or the other, the Fake Skipper call was coming, so to speak, from inside the building.
Neither Reid, Carmean, nor Tony Wyllie, spokesperson for the Redskins and for Snyder's business interests, responded to requests for comment for this story, which is unfortunate because it makes it hard to figure out some of the particulars of an already-confusing situation.
Take Bruce Allen's involvement in the process. That the Skins president would call John Skipper to talk about the cancellation makes little sense to those at the station, because he's in charge of Snyder's football operation, not his broadcasting interests. The head of Red Zebra, meanwhile, is Mark Shapiro, the former ESPN executive who gets credit for leading the network's Embrace Debate movement. When Shapiro left Bristol in 2005 to go work for Snyder, ESPN promoted Skipper to take over Shapiro's programming duties. Under a normal corporate set-up, Shapiro, and not Allen, would have been the point man for discussions with Skipper about WTEM. But nothing about Snyder's operation is normal.
Bruce Allen and Dan Snyder enjoy a meeting of the minds. Photo via Getty

---
"Those guys don't delineate between the Redskins and Red Zebra," says a D.C. media producer. "All the brands of Dan Snyder run together. They have a studio for WTEM to do its shows right in the front room of Redskins Park, a [short] walk from the offices of Tony Wyllie and all the Redskins officials. As far as the team is concerned, the team and the radio, they're one and the same."

(One hilarious sign of how deeply Snyder's various brands are integrated? The email addresses of WTEM employees carry the suffix "redskins.com.")
Sapienza, meanwhile, has told friends that he believes Reid had made enemies of the team generally and Allen—who occasionally served as a punching bag in Reid's Post copy—in particular. Given the lack of boundaries in Snyder's operation, there were no institutional barriers preventing Allen, despite his football-only job description, from getting involved in personnel matters with the radio station.
ESPN does nothing much
For reasons that have never been made public, Red Zebra, which had decided to cancel The Man Cave no matter what Fake and/or Real John Skipper had to say about it, had a change of heart and began airing the show two weeks after its original startup date. One theory going around is that Red Zebra feared the cancellation was being seen as a racial issue: Reid and co-host Chris Paul are black, and the show was being sold to local advertisers as a return to black-oriented talk radio, which had all but disappeared from the D.C. scene in recent years. "There was definitely a racial narrative growing," says a local producer. "The two black guys supposed to be getting a show were getting jerked around, and on social media there was a lot of 'What the fuck?'"

Snyder's history, however, shows that he doesn't let the threat of bad public relations impact his decision making. A more credible theory offered by some Snyder watchers is that The Man Cave lives because he eventually realized he'd have to pay off the more than a million dollars in contracts that hosts had signed whether the show aired or not.
---
"The two black guys supposed to be getting a show were getting jerked around."
---
In any case, by the time the program hit the airwaves on March 30, word of the hoax had gotten out. (It was first reported by the Washington Post.) Sapienza did not return to the station after the show was restored, adding to the speculation that a nefarious plot lay behind the show's original cancellation. The hoax tales added another layer to the pummeling Snyder was already taking for being a vindictive, incompetent manager.
People around D.C. and the rest of the country are used to Snyder projects becoming idiotic fiascos. This particular fiasco, though, also roped in ESPN, perhaps the shiniest bauble in the Disney treasure chest, and its president as well.
Last year, John Skipper ranked atop Sports Business Journal's list of the most influential people in the sports business, ahead of the NFL, MLB and NBA commissioners. This is an exceptionally powerful person whose identity was used by an unknown party to interfere in a seven-figure business deal, making everyone involved look like a fool. Does no one at the network care?
John Skipper attends a meeting of rich, powerful people. Photo via Getty
---
An ESPN spokesman confirmed that the network has been aware of the identity theft since getting a call from Bruce Allen "on or around March 9, give or take a day." The spokesman declined to comment when asked about ESPN's apparent inactivity. But in response to the theft and misuse of his good name, Skipper has done nothing obvious, save his trade show quip about "multiple John Skippers walking around."
Maryland and Virginia state authorities and those in Loudoun County, where Redskins Park is located, have been kissing up to Snyder lately, trying to get the team to build a stadium in their respective jurisdictions. They'd surely help get the book thrown at anybody defrauding the Skins owner. But no one has asked for their assistance yet, according to law enforcement officials at the state and local levels.
"If somebody feels they were the victim of an identity theft, we encourage them to file a complaint with the Maryland office of attorney general," says David Nitkin, a spokesman for the Maryland attorney general's office. "And our team will will examine it. They can do so online."
Authorities in Loudoun County, where Redskins Park sits and where WTEM has a satellite studio, haven't been asked to look into the matter. "We are not aware of any investigation and are not involved in this case," says Liz Mills, chief information officer for the Loudoun County Sheriffs Office. Spokespeople for the police departments in Montgomery County and Rockville, Md., where Carmean's office is located, also confirmed that no investigations have been requested by anybody from Red Zebra, WTEM, or the Redskins.
Even absent a criminal pursuit, Snyder is known to be a litigious sort. Yet, so far, there's no sign he's pursuing any perpetrators civilly, either.
D.C. media types aren't the only ones dumbstruck by the victims' apathy. Max Everett, a D.C.-based former IT boss for the George W. Bush White House and now a cybersecurity consultant and identity-theft expert, has been following the hoax and is similarly fazed.
"[Corporations] are concerned about things like this," says Everett. "Even things that are done with humor. The one with Snyder, there certainly seemed to be aspects of humor or a vindictive Redskins fan behind it. Once somebody's established an identity, you never know what they'll do with it next."
Deadspin will stay on this story until Snyder and Skipper get the justice they deserve, whether they want it or not.
---
Know anything about this? Are YOU the Fake John Skipper? Drop a line to the author at dave.mckenna@deadspin.com. Disclosure: Dan Snyder once sued the author for writing mean things about him.
Art by Jim Cooke