It registers less as news and more as routine when another Title IX lawsuit arises against a college or university for failing to meet its obligations to address sexual violence. The same is true when the claims made in these suits bear out. Earlier this year, Florida State announced it would pay $950,000 to Erica Kinsman to settle a lawsuit in which she said the university's athletic department concealed from the administration her accusation of rape against their star quarterback, eventual Heisman winner and national championship game MVP Jameis Winston. The suit wasn't a surprise. Neither was the settlement.

Somewhat less routine was the news that none of the direct costs of the lawsuit would actually be borne by the university. The settlement amount and about $421,000 in legal fees were covered by Florida's Emergency Management Fund. The remainder of the attorney fees—$1.3 million—were paid for by Seminole Boosters, an FSU-affiliated non-profit that describes its mission as "funding comprehensive excellence in competition and in the classroom." University president John Thrasher, who oversees a $1.5 billion budget, issued a statement bemoaning the fees his university did not directly pay and emphasizing the institution's responsibility to handle the lawsuit "in a financially responsible manner."
A phrase came to my mind, one muttered to me over the years by lawyers and gadflies, always off the record, when discussing sexual assault allegations against their clients and the eventual financial settlements: "the cost of doing business."
Five years ago, the U.S. Department of Education marked the beginning of the current era of highly-publicized university investigations into rape and sexual violence with what's known as "the Dear Colleague letter." The 19-page document, citing Title IX—the 1972 law forbidding gender discrimination in federally-funded educational activities—ordered every college that receives federal funding to take action on sexual violence or risk having that money pulled. The letter's anniversary passed, to little fanfare, on April 4, just as the NCAA men's basketball championship game wrapped up a tournament that generated its fair share of Title IX storylines: A Yale basketball captain expelled for "sexual misconduct" sat in the basketball stands next to a university leader; a former Duke player "clouded by allegations of sexual assault" played in the tournament for another university, and won praise for taking "a distinctive leadership role."
Within months, Baylor would watch lawsuit after lawsuit pile up amid its own half-hearted reckoning with having, by its own admission, downplayed or even covered up sexual assault on campus, especially (though not exclusively) when football players were the ones accused. So far, three Title IX lawsuits involving eight women have been filed against Baylor. In a separate case—that of a woman whose rapist was found guilty by a criminal court but was cleared by Baylor—the university reportedly settled with her before she even filed a lawsuit.

Stories like these are by now a cost of being in the NCAA revenue-sport business. Title IX has become a central focus of that business, and of broader discussions and activism around sexual violence, thanks in part to a White House public-relations campaign so easy to join that it includes all Power 5 college athletic conferences as well as SBNation.

In the most idealistic interpretation, the Dear Colleague letter promised a way to partly correct for the criminal justice system's failings. Over the last five years, though, it's become clear that it's far too easy to just put those failings on the police, or the courts. The more difficult truth is that their failures reflect the ambivalence of many societal institutions—including your university and your favorite sports team—toward rape.
This isn't helped by how Title IX has been implemented, with pillars like fairness and promptness set out by the U.S. Department of Education but with no concrete rules as to how a typical investigation and hearing should work. Within these wide latitudes universities created systems that manage to come across as unfair to both the accuser and the accused, giving article after article on Title IX a familiar ending—all involved hate the results.
Title IX is many things. To understand what it is in this context, though requires first wrestling with a basic question: How did Title IX become one of our principal instruments for dealing with the issue of rape in the first place?
It feels, in many ways, as if over the past half-decade there has been a shift in the uses to which Title IX is put. There hasn't. In 1977, five years after the legislation passed, it was used by several female Yale students who filed a suit arguing that the university had violated Title IX by refusing to instate a reporting process to handle sexual harassment complaints made against male faculty members and administrators. This lawsuit, Alexander v. Yale, was dismissed after the women had graduated and Yale created a grievance procedure, but it's still considered one of the key moments in defining the then-new concept of sexual harassment as a form of sex-based discrimination, rather than something women just have to deal with as part of being women.
Despite this precedent, Title IX was for many years regarded mainly in the context of sports, a law having to do with parity in athletic spending and access. That public view started to change due to lawsuits, like a 1995 suit concerning a University of Nebraska football player repeatedly accused of sexual assaults.
Kathy Redmond said she was raped during her freshman year in 1991 by Cornhuskers defensive tackle Christian Peter. Another woman would later tell police that, when she said no to sex, Peter ejaculated on her face. But the stiffest punishment Peter got from the criminal justice system was 18 months probation for sexual assault for grabbing a former Miss Nebraska by the crotch in a bar and telling her she liked it; the stiffest punishment he received from Nebraska was having to sit out a spring game. Years later, then-coach Tom Osborne told the New York Times, "I didn't want a lot of negative consequences to result."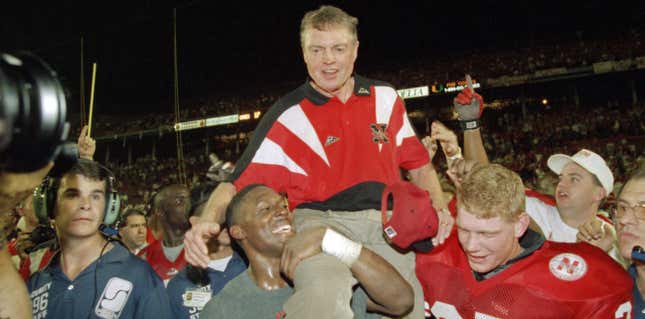 Redmond sued in 1995, saying Nebraska had violated Title IX. Her lawsuit was settled two years later, and more followed. They all focused on one aspect of the law, that sexual harassment—including sexual violence—is a form of discrimination, and schools cannot have "deliberate indifference" to it.

Those that got attention from the press typically involved athletes and the most nightmarish circumstances. The University of Alabama at Birmingham settled in 2003 with the family of a girl who enrolled at age 15 and according to her lawsuit, became a sexual "play thing" for more than two dozen football and basketball players. In 2007, the University of Colorado settled with two women who said they were gang-raped at a party for football recruits. In 2009, Arizona State settled with a woman who said she was raped in her dorm room by a football player.
In a 2002 feature for ESPN on the Birmingham case, sports psychologist Dr. Mitch Abrams predicted a future of wave of lawsuits, saying, "You could see hundreds, if not thousands, of silent victims come forward."
He was off by about a decade.
There's no definitive tracker of Title IX lawsuits, but the Office of Civil Rights does release the number of ongoing investigations into possible Title IX violations. As of the most recent list, there are 255 open investigations. When the Center For Public Integrity investigated rape on university campuses in 2010, it reported that a Freedom of Information Act request turned up "at least 24 fully resolved investigations between 1998 and 2008 into allegations that colleges and universities botched sexual assault cases." No schools were punished, even when OCR "found that colleges had acted indifferently or even retaliated against students who reported that they had been raped or otherwise sexually assaulted on campus."
The recent increase isn't just about victims coming forward. Like many laws, Title IX's power stems from a new administration coming to Washington and deciding an issue was worth prioritizing. When the 2011 Dear Colleague letter came out, what mattered most was the message it sent: Take campus rape seriously, or there will be significant consequences, including losing federal funds.
This leads to a natural question: How should a Title IX hearing go? It's a simple question that's incredibly difficult to answer. The federal government has laid out pillars for universities to follow: Be fair, equitable, prompt, and include the opportunity for both parties to present witnesses and other evidence. Making sure that each side is at least offered the same as the other is key, said Colby Bruno, senior legal counsel at the Victim Rights Law Center. There are a few specifics the Dear Colleague letter gives. The biggest is that universities must use the "preponderance of evidence" standard—a lower bar than the criminal system's "beyond a reasonable doubt"—as part of their grievance procedures, because that's the standard adopted in rulings on other types of civil litigation about discrimination. Also, the athletic department isn't allowed to have a separate grievance procedure. (It's worth noting that didn't stop Baylor from doing so for years.)

And that's about it. For an illustration of how much room universities had to improvise, consider this, taken directly from the Department of Education's online guides:


In other words, the same universities that had been exposed for neglecting to seriously investigate claims of sexual violence were given massive leeway to decide how, going forward, they would investigate claims of sexual violence.

Some schools might hire outside investigators; some might have a university employee do it. There might be a one-person panel or a three-person panel or no panel at all, with a decision rendered by the investigator. Maybe the panel includes a law professor or a music professor or two students. Maybe each student is allowed a lawyer; maybe they aren't. How can anyone involved be unbiased when so many of them are university employees? That's a good question, one of many. Interrogating any part of the process will turn up a lot more issues than answers.
I asked attorney Baine Kerr how a typical hearing works because Kerr and John Clune have become the most prominent lawyers working the issue of sexual violence on campus, attaching their names to some of the most high-profile Title IX lawsuits in recent history, including that at Florida State. Kerr's answer? "That's a really appropriate question and a major problem."
"It's all over the block," he said. "The standardization, there's a crying need for it, and a lot of people are banging their heads against the wall on this."
How Title IX cases are resolved is, overall, a mystery. In cases involving public universities, state public-records laws can make very limited amounts of information available; in cases involving private universities, a university can basically tell anyone with pesky questions to go fuck themselves. Yale, to give an example, requires that documents from the proceedings of its sexual-misconduct committee remain confidential.

Because of this, what we know about how Title IX works is incomplete and heavily inflected by the stories of those who come forward. They tend to not engender much confidence in the system, whether they come from the accusers or the accused.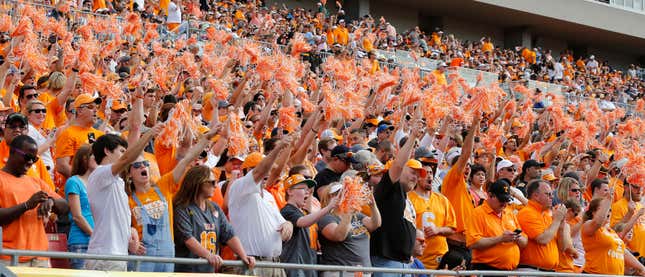 At the University of Kansas: Two women—both rowers who said they were raped by the same former football player—have sued the university. The football player was expelled, but both women say they suffered retaliation from the rowing coaches after reporting what happened.
At UC San Diego: A superior court judge in Los Angeles overturned the suspension of a student at UC San Diego for sexual misconduct because the judge ruled that university's hearing was unfair. Problems pointed out by Judge Joel Pressman included the man's limited ability to cross-examine the woman (just nine of 32 questions he submitted were asked), his inability to confront the university investigator, and his lack of access to witness statements. The university has appealed the decision.
At the University of Colorado at Boulder: Within the past two years, the university has settled with a woman who said it took the university four weeks to remove a student after he was found responsible for non-consensual sexual intercourse, and also settled with a man who said he was wrongfully suspended for sexual assault.

At James Madison: A federal judge earlier this year found that a James Madison student could go ahead with his lawsuit against the university for way it overturned a decision that he was not responsible for sexual misconduct. One example mentioned by the judge was how the appeals board overturned the decision after getting new evidence but "without any oral presentations or live testimony." The lawsuit since has been referred to mediation.
Is the system working anywhere? That's another good question with no clear answer. The Huffington Post recently applauded Oregon State and its president for being proactive on the issue, including spending nearly $800,000 on more resources for survivors and Title IX administrative positions. But that's just one university, and even very broad and basic data, like each year how many investigations happen each year at universities and how they're resolved, isn't readily available nationally, said Frank LoMonte, executive director of the Student Press Law Center.
"Suppose there were 5,000 hearings and of those 10 people were found responsible for rape. Just that stat alone would tell you the system isn't working," said LoMonte. "Or if it was 5,000 and 4,999 are found responsible—okay, now you know the system is biased the other way. And those are numbers we should know."
This is why in Yale's case, basketball players could stand by their ex-captain while others accused them of supporting a rapist. (Some details finally came out, months later, when Jack Montague sued Yale). It's why Georgia Tech can expel students for sexual misconduct at a much higher rate than the University of Georgia and have this be taken—depending on the expert quoted—as a sign of either justice or mob justice. In an information vacuum, everyone provides their own narratives, and only the institutions win. And all of these schools, good or bad, are still cashing tuition checks and raising funds from wealthy donors.
"In the criminal justice system, the reason we know there are abuses and irregularities and horrible cases where the defense attorney took a dress and waved it in front of a jury is because it was open," LoMonte said. "That's how we got reform. People saw what happened. We imposed rape shield laws. We changed the criminal justice system to more protective of victims because public trials outraged people. And these disciplinary trials take place in such complete and utter secrecy. You can't reform what you can't see."
That threat made in the Dear Colleague letter to withdraw federal funding? It hasn't happened once. When a university is found in violation, they reach an agreement with the federal government about what they will have to change to get in compliance. The last time in recent history that a university actually lost federal funding because of a Title IX violation is never.
This leads to a natural question: Why aren't the police handling this in the first place?
The best perspective on this comes from Kathy Redmond, who has remained an activist on the issue of violence involving athletes since her lawsuit against Nebraska. She says that she always tells women to who are raped to go to the police, and also tells them not to expect much to come of it.
'What bothers me the most is if you have a murderer on campus you aren't thinking about student judicial," said Redmond. "No. It's in the hands of the police and they are going to figure it out. But with rape, because the police are so inept—and they are—now we've got student judicial handling this.
"My assailant never should have had the opportunity to go in front of student judicial, because the judicial system should have handled it. The legal system should have handled it. But we don't have that."
There is perhaps something to the idea that this would change if women simply called the cops after every rape. To stress that as the solution, though, requires ignoring all the legitimate reasons why women don't report. Fixing those is far more complicated than, say, Caitlin Flanagan's offhand sentence in the Washington Post about how victims can be persuaded to report more "with the right institutional and emotional support." Getting the right institutional and emotional support in place in 2016 is no small thing.
The evidence that law enforcement doesn't take rape cases seriously has been building for decades. The thousands of untested rape kits across the country. The scandals in Baltimore, New Orleans, New York City, Philadelphia, and St. Louis that all showed officers intentionally downgrading sexual assault charges or just making them go away completely. The roughly 1,000 officers who have lost their badges for sexual misconduct in the past six years. The Los Angeles police officers charged with raping women while on duty. The sheriff in Idaho who said he didn't see the point in deadlines for testing rape kits because "the majority of our rapes that are called in, are actually consensual sex." The FBI database built to help capture serial rapists that, ProPublica and the New Orleans Advocate found when looking at the Darren Shaper case, is seldom used. They reported that, of 79,770 rapes reported to police in 2013, only 240 cases were entered into the database—a paltry 0.3 percent.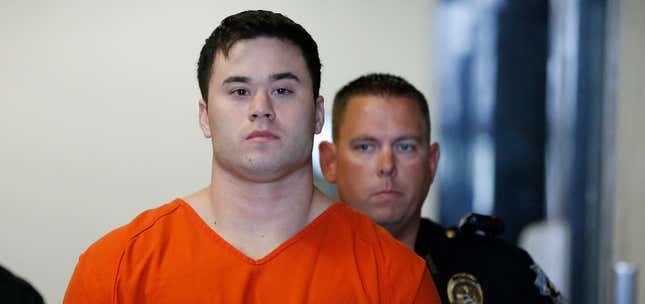 Past all of this, consider that reforms in how the cases are handled can lead to a department's rape statistics going up—making them look worse for doing a better job.

Even where officers' intentions are good, rape investigations are difficult. Unlike, say, a bar fight, the crime itself might not have direct witnesses beyond the accuser and the accused. Drugs or alcohol might be involved. Like other trauma, rape takes a toll on a person's memory, which is why officers are advised to handle interviews with victims in a completely different manner than they would victims of other crimes. The accused will almost surely concede that sex happened but insist it was consensual.
Justice does not get easier as a case moves on in the system. A district attorney may reject a case because they fear a conviction isn't assured, and high conviction rates are politically useful when seeking reelection. If the case does go forward, the victim's character will almost certainly be put on trial. (In college towns, you can add the fear of upsetting—and possible meddling from—the most powerful institution in the city.) And if all this is overcome, a judge might, as in the case of former Stanford swimmer Brock Turner, decide that imprisonment is too harsh for a man convicted of three counts of felony sexual assault.
Beyond just law enforcement, there are countless reasons women don't report. They're afraid of interacting with the police, or have already read all the horror stories up above and write it off as a waste of time, or have been assaulted before and already lost faith in the system. There's also the natural human reaction of blaming yourself after a traumatic event, walking it back, and immediately wondering what you could have done differently, which gets compounded by the real fear that nobody will believe you or that you'll be told you asked for it.
Viktoria Kristiansson is an attorney advisor with AEquitas, which provides resources for prosecutors in cases involving violence against women, and she said to think about what happens after a car crash: Even if it's not your fault, you'll start to blame yourself, wondering why you didn't take your normal route or didn't notice that other car coming.
"Now add that into sexual assault, a crime we already have a lot of issues with," Kristiansson said. "Imagine on a date, and you really like the person and he asked me to walk with him and nobody was around. Or maybe a girl wore something that night and is afraid everyone is going to say, 'You wore that pink tank top and it's really revealing. What did you think he would think?'"
These fears have been proven true. There is a social price for reporting rape. The involvement of a high-profile athlete can, and often does, compound all of this. Take the example of the teenager who told the police that she was raped by a Tennessee football player in 2013. She later told the Tennesseean that one teammate sent her a Twitter direct message asking "Why are you trying to ruin his life? He's the star of the team," and that the player's girlfriend screamed at her over the phone, accusing her of trying to ruin his life. Or that of Lizzy Seeberg, who reported that she was raped by a Notre Dame football player only to be repeatedly smeared and warned by one friend of a player, "Don't do anything you would regret. Messing with Notre Dame football is a bad idea." Seeberg killed herself 10 days after her reported assault.
In a 2014 deposition, a former Florida State administrator in charge of the university's Victim Advocate Office stressed "a fear of retaliation" as a reason why some women don't come forward. She estimated that about 40 football players were accused of intimate partner violence or sexual assault during her nine years in the position. Only one was found responsible. As the New York Times summarized, "She said most of the women chose not to pursue the cases 'based on fear.'"
The Victim Rights Law Center's Colby Bruno told Time in 2014, "I've seen this in every single case. The victim lose friends or becomes a social pariah. If you report on a really small campus, its really difficult to re-integrate after you report." Bruno told me recently: "That is still the truth." According to federal statistics, 80 percent of the time college-age women know their rapists. Off campus, the number is still very high, at 78 percent. The same report says 20 percent of rape victims both in and out of college said they feared reprisal.
Nowadays, the dirty work of harassing a woman into recanting doesn't even need to be done by the man or his friends. It's been outsourced to the Internet. It's in the comments under articles. It's in the Baylor football message boards where posters out and demean students who said they were rape, and cycle through the expected defensive tropes: They want money, they want to ruin Baylor football, they deserved it for going out and partying. It's FSU Twitter.

When women don't report rape, it's not because they don't want justice. It's because they believe that justice might not be worth the price they'll pay for seeking it. The feeling that involving law enforcement is utterly pointless has become so well-known it's even discussed in literature for cops. (See this, for example, from the for-police website Police One.)

Ideally, the criminal justice system and Title IX would work along parallel but separate tracks, with the police investigating to determine whether a crime happened and the university doing what it has to do to keep students safe and ensure their rights to an education. (After all, at any given moment the college controls a student's housing, class schedule, health care, meal plan, and financial aid.) Title IX wasn't meant to create a structure by which criminal guilt or innocence could be judged, though. It being used that way is a consequence of people losing faith in the system as it exists.
The same failures of the criminal justice system are appearing in the education system. And yet even saying that plainly occludes a much darker reality, divorced from specific questions about whether police, prosecutors, or university presidents are willing to do or capable of doing their jobs: We're still figuring out how to adjudicate rape.

Unlike other crimes, which mainly hinge on what happened—your TV was stolen, a car crashed into another car, someone was killed—rape is defined by a determination of consent, and the legal definition of consent has changed over time, as have the most basic rights afforded to women overall. As one paper notes: "Rape originated as a crime against property, not a crime against a person ... limited to a crime against unmarried virgins." As recently as the 1960s, there were laws on the books in the United States that said rape required not just a lack of consent but a woman resisting to the utmost—in other words, you weren't raped if you didn't try hard enough to stop it. As recently as the 1990s, marital rape was still legal in some states.
Complicating things further is the historical use of rape as a political weapon. Rape has, within the past century, been used in various countries as deliberate military strategy. It has been allowed to thrive in American prisons, to the point where certain people getting raped as part of their punishment is practically assumed, and joked about. Less than a century ago, the myth of black men preying on white women was a key anchor of the Jim Crow South, as Lisa Lindquist Dorr wrote in her book White Women, Rape, and the Power of Race in Virginia, 1900-1960:

By the twentieth century, the rape myth was at its height, and it structured most white southerners' beliefs about the consequences of allowing interaction between white women and black men. The rhetoric about black men's propensity to rape and the corresponding need for white men to protect white women flourished both in debates about black men's civil and political rights and in discussions about new freedoms and opportunities for white women. The rape myth thus enforced white women's subordination to white men and the social, economic, and political power of whites over blacks.
... Despite the fact that most lynchings did not grow out of charges of sexual assault, northern critics accepted southerners' favorite explanation for necessity of mob justice. Historians did so as well, taking white southerners at their word that they were compelled to respond to all charges of rape with, at best, barely contained violence.
And it's here, in the Jim Crow South, where you also see the history of selective enforcement. As Ida B. Wells-Barnett pointed out in her historic report from 1893:
This crime is only so punished when white women accuse black men, which accusation is never proven. The same crime committed by Negroes against Negroes, or by white men against black women is ignored even in the law courts.
This is why the oft-cited statistic that two to eight percent of rape accusations are false will only take you so far in understanding the politics of false accusation. Yes, there will be false rape accusations, as there are false accusations with many crimes (false auto theft is estimated at 10 percent). The criminal justice system screws up lots of crimes, the most extreme example being the hundreds of people proven by the Innocence Project to have been falsely convicted, including 24 people freed from death row. A database of U.S. exonerations maintained by the University of Michigan counts 1,827 since 1989, with the largest group (735 of them, or about 40 percent) being murder cases. Few people take defendants claiming they were framed for murder seriously, though, and the death penalty goes on in 31 states with few concerns; meanwhile, the false rape accusation remains the pole to which all policy and practice related to sexual violence is oriented.
The hunt for the perfect false-rape-accusations statistic will continue, but even if achieved, it would only tell you so much. There is no statistic that can explain why those old white southerners figured that saying lynchings were due to rape—and not murder, or robbery, or disrespecting whites—would make them okay, or why for so long that worked, or why some of the worst violence wrought against black communities was justified as revenge for rape, or why those false rape accusations are the stories that remains strongest in the public's recollection of Jim Crow, right down to Harper Lee making that the plot point in To Kill A Mockingbird, or why any of this so profoundly inflects present-day understandings of sexual violence. As Donna Zuckerberg wrote over at Jezebel about false accusations, "the fact that people are so frightened of them and reflexively disbelieve victims tells us more about our society than it does about the woman or man making the allegation (or about the prevalence of rape in general)."

If tomorrow everyone wakes up and suddenly specialized investigators are handling Title IX cases and producing outcomes that everyone agrees are just and fair, with a level of transparency that gives people faith in the outcomes while also protecting the privacy of victims, things would be better but many victims of rape would still be left out.

One story that stays with me is that of a young girl—18 and still in high school—who said she was raped by a Tennessee football player on campus, inside the dorm room where football players usually lived. She described saying no but being raped anyway while another player watched. Both players denied it, and ultimately no charges were filed because she said she didn't want them brought. She later said that one factor was the harassment from another football player as well as from the accused rapist's girlfriend.
I remember her in part because the police report also said that she told Knoxville police she had "a history of being sexually assaulted by her father and uncle." She had been raped before, long before the police or Title IX could do anything about it.
Because rape is so underreported, it's incredibly easy to go down a rabbit hole of survey-shopping, essentially picking the study with the results that fit your predetermined conclusions. I'm using U.S. Bureau of Justice statistics (despite its own flaws) because they directly compare rape as experienced by women on- and off-campus. They found that a woman between the ages of 18 to 24 is the person is most likely to be raped, regardless of whether or not she's enrolled in college. In both groups, under 50 percent reported their assaults to the police. Among non-students—the group more likely to call the police—19 percent said they did not call the cops "because the police would not or could not do anything to help." At nearly identical rates (26 percent for students, 23 percent for non-students) victims said they felt like what happened was a personal matter. Fewer than 20 percent of both groups got help from a victim services agency.
Every rape victim wants what campus activists are asking for: a fair investigation, counseling to help with their trauma, a home where they feel safe, people who listen. This is the cruel irony of an essay in the Washington Post that points out how expensive the costs can be for a woman trying to pull together her life after rape on campus. The costs of counseling, finding new housing, and tutoring after missing classes, among other things, can come to resemble a "fine on victimhood." Those same costs, just with different labels, exist off campus too.
With the Obama White House choosing to focus on campus rape, I find myself returning to this passage from a 2013 interview in Salon with University of Illinois at Chicago professor Beth Richie. In it she talks about the "everywoman" focus of 1960s feminism and how that affected where resources to help women went. Emphasis added is mine.
And when power elites started paying attention to it, they took seriously what could happen to women in their social context and started designing services for and passing laws that would protect women in their social context. So it became ultimately paradoxically kind of a narrowing of an understanding of the problem. That white middle-class or wealthy heterosexual married women or women on elite college campuses were at risk of violence against women and the attention, the resources, the analysis, went toward protecting those women at the expense of women who didn't fall into those more normative categories. So it became hard to understand how a prostitute could be raped, for example. Or how a woman who is a substance abuser could be battered in her household. It became a sense of victimization tied to a sympathetic image of who could be hurt and how terrible it was that those women were hurt, as opposed to the real everywoman that we were trying to argue for.
Richie isn't talking about Title IX in this interview, and yet it's hard to not see the limitations of Title IX at work here, addressing rape among some women but not all. Title IX will not protect the little girl raped by her stepfather, the prostitute raped by a customer, the 24-year-old raped by her work supervisor; Title IX, to the extent that it even works—and it doesn't, not for sexual assault—is a Band-Aid on a gaping wound. Its failure to stop the bleeding is unsurprising.
That it's made people care is a start, but expecting Yale, Harvard, and the like to become leaders in this area—especially when there are so few mechanisms for accountability built in—is little different from the calls for Roger Goodell to end domestic violence. Yes, universities have an obligation to provide an education free of discrimination. But that houses of academia were perceived to have any advantage in the field of preventing violence against women is a tribute more to their fantastic marketing than to their actual capabilities.
For years, activists and victims have been searching for something that's proven sadly fleeting: a system that isn't so flawed as to be unworkable. Is it the criminal justice system? It is civil court? Is it a Title IX hearing? Is it restorative justice, a model that de-emphasizes criminal punishment while focusing on repairing the harm done with everyone involved? Perhaps. The truth is that even women who have been raped won't all agree on what is desirable or possible; every woman processes her trauma differently and rebuilds her life in a different way.
Campus rape—especially cases involving athletes—is what's getting the attention, but the basic issue remains the same, no matter the location or age of the victim. On paper, rape is a crime. On paper, rape is grounds for a lawsuit. On paper, it's a violation of a person's civil rights in an educational environment. On paper, women are swimming in power. But turning those words on paper into actual empowerment remains an elusive goal. In reality, it's hard to not feel like rape—no matter the arena—is still dealt with by the same arithmetic as always: just another cost of doing business.