More people than ever before watched game seven of the Stanley Cup finals Wednesday night, and that's a good thing for hockey. Both the league and fans hoping for growth should delight that the NHL had its best American TV rating in 38 years even though one of the teams came from Canada.
But that bunch of hockey tourists, searching for a playoff fix, saddled game seven with a bogus postmortem, which manifests itself in "LeBrongo," a term that blew up on Twitter Wednesday night (pre-riots) and reappeared in hockey-tourist-in-chief Bill Simmons' column yesterday. Roberto Luongo played well on Wednesday. (LeBron sucked on Sunday.) I wrote before the game that Luongo's play would determine whether Vancouver won that night. Boy, was I wrong. Luongo most certainly played well enough for Vancouver to win. His teammates—particularly the Sedins, Vancouver's two biggest stars and best skaters—let him and the Canucks down.
Barry broke down one goal yesterday, but Boston's first two goals are more instructive.
This is the game's first goal, a nice feed to Patrice Bergeron from Brad Marchand. This is also defensive zone play from the Canucks that would get Pee-Wees screamed at. It's soft and half-assed.
G/O Media may get a commission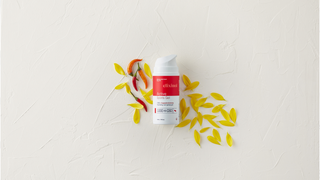 Off the face-off, the quick Marchand skates his way to some room, although a better defenseman than Sami Salo (who killed Vancouver this series) would have ridden him to the boards, or at least challenged his pass. Bergeron's shot is so quick that you might miss all the missed assignments in front of the net. Although Ehrhoff initially ties Bergeron up, off the draw, he passes him off to Henrik Sedin so he can deal with Mark Recchi. The pass goes through Recchi, though, to Bergeron, who is in between Henrik Sedin and Alex Burrows. Normally, this might facilitate a breakout—one man could tie Bergeron up while the other steals the puck. At the very least, the pass should sail harmlessly through the slot. But it doesn't, because Burrows and Sedin are milling around in front of the net, sticks off the ice, with no body on Bergeron. In front of the net, defenders should shove forwards, shove 'em hard. Nothing will get called unless a forward falls down, and even then, in a finals game seven, the referee would be tempted to swallow his whistle. Instead, Sedin's playing preliminary netminder, keeping a distance from Bergeron that renders his defense wholly useless, while Burrows is just hanging out, vaguely imagining picking off the pass. Salo is burnt to a crisp, and Ehrhoff's too late to help on the fellow to whom the pass wasn't directed. And even after all of this, the shot still needs a post to go in. Luongo couldn't see the shot because of all the bodies (particularly Sedin's) in front of him, and couldn't react because it was so fast.
The second goal, Marchand's, is more of the same. Yes, it begins with some of Luongo's doing—he gives up a rebound on a shot from the point. But the shot came through heavy traffic, and it's hard to imagine most goalies preventing a rebound there. This time, Vancouver had the Sedins out there with a different defense pairing, Andrew Alberts and Kevin Bieksa, both a little harder-nosed than Salo and Ehrhoff. Unfortunately for the Canucks, the play in front of the net was even more bumbling.
For crissakes, you can see Bieksa look down at his skates to see if he has the puck while Marchand skates past him, and behind the net, and then a Sedin (Daniel, this time) runs over Luongo, who's trying to protect the far post. Perhaps you might argue Luongo overcommitted to his left, and maybe he did, but he's quick, and probably could have gotten to the far post anyway, if not for Daniel Sedin, traffic hazard. So they collide and both fall down, all while Alberts and Bieksa (not to mention Burrows and Henrik Sedin) stand around, farther from their goalie than Bergeron and Marchand. Again, youth hockey 101: do not let your man get between you and the net. Boston has two guys between Vancouver's four and the net. (No, the prone Sedin is of no help.) Marchand's wraparound and puck-stuff comes easily. The image at eight seconds in is a particularly poignant one: six Canucks on the net, a puck in goal, surrounded by celebrating Bruins. They collapsed toward the net, but way too late.
It's worth noting, too—even if it's just a coincidence, brought on by power-play and empty-net situations—that the Sedins were on ice for the other two Boston goals. They finished, combined, with five shots, no points, just one hit, and a -8 rating. In the series, Henrik was -7 with one goal and no assists, Daniel was -5 with one goal and three assists. Ryan Kesler, the Canucks' other offensive star, had one assist and a -6 rating.
"LeBrongo" doesn't compute. The Canucks' Big Three (both Sedins are paid more than Luongo is, and Kesler makes only a little less) gave Vancouver nothing over the course of the series, but, more importantly, gave them nothing in game seven. In fact, the Sedins—with Henrik's missed assignment on the first goal and Daniel's human bowling ball routine on the second—gave up the first two goals in game seven. Watching them over, it feels stupid to attribute those goals to Luongo.
Yet the angry media folks are coming for him. Maybe they're vengeful, in the hunt for a good story, or simply misguided. Maybe they're lazy and want to squeeze a cheap column out of two titles.
All of it should frustrate any hockey fan who saw what actually happened—a gritty underdog's triumph!—in this series. The Luongo-scapegoaters are missing a better story. Boston had no elite scorer all season: Milan Lucic and David Krejci tied for the team lead, with 62 points. I count 18 teams this season with more productive top scorers, and Vancouver had three such guys (Kesler and the Sedins). You'd have to go back to the crusty 2002-03 clutch-and-grab Devils to find a team with such unproductive leading scorers. Both those Devils and these Bruins were built on outstanding goaltending and tough motherfuckers on defense: Johnny Boychuk, Adam McQuaid, and Andrew Ference bruise almost as well as Ken Daneyko, Colin White, and Scott Stevens did, and Zdeno Chara and Dennis Seidenberg have two-way skills that might remind some of Scott Niedermayer and Brian Rafalski.
Watching the Bruins play, especially in the playoffs, you knew that their defensemen would shove anyone in front of the net. No one would own the crease against them like Boston's forwards did against Vancouver in game seven. The Bruins' triumph resulted from a steely team effort.
But we've lost that story because the tourists, dropping in for a hockey come-down after basketball, want to make this about a meltdown, because that's what they know and enjoyed, earlier in the week. LeBrongo, amirite? If they looked harder, though, they would have seen one of the greatest goalies ever fighting in vain to save his underperforming teammates—some of whom quite literally got in his way—from themselves. Does that sound like LeBron to you?
Top image via Mocksession and Sports y Mas.