Your morning roundup for Oct. 19, the day we just laughed at Ohio, again and again. Photo via @emptynetters. Got any stories or photos for us? Tip your editors.
What we watched: The early season implosion of the defending Stanley Cup champions. Yes, it's still October, and, yes, it's only been six games, but so far, the Bs are flailing. That empty bottle in that arena worker's hand in the above photo was certainly the work of someone stupid, but it came just after a sequence in which Boston had played with a reckless aggressiveness that itself was just stupid.
Nathan Horton earned 14 minutes, including a game misconduct, for fucking up Tim Gleason. Zdeno Chara was whistled for high-sticking, which resulted in Brad Marchand getting a game misconduct for getting loud with Jeff Skinner, whom the Bruins thought drew the high-stick by play-acting. Dennis Seidenberg was called for boarding. All of this, mind you, happened in a span of less than a minute, after which the Carolina Hurricanes scored power-play goals less than two minutes apart. And a short time later, even coach Claude Julien got in on the act with a game misconduct, too. There is definitely time to get things right, but if that empty bottle symbolizes anything (other than one fan's boorishness), it's that last year's Stanley Cup party seems to be over.
Elsewhere
Kent Hull, RIP: "Kent Hull, who served as Hall of Fame quarterback Jim Kelly's center during theBuffalo Bills' AFC title years in the early 1990s, has died. He was 50. Mississippi State, where Hull played his college ball, announced he passed away on Tuesday afternoon. The cause of death was not immediately known. Hull was a three-time Pro Bowl selection during 11 seasons with the Bills. He was credited for playing a key role in helping run the team's no-huddle "K-Gun" offense. The Bills honored Hull in 2002 by placing his name on Ralph Wilson Stadium's Wall of Fame." [AP]
G/O Media may get a commission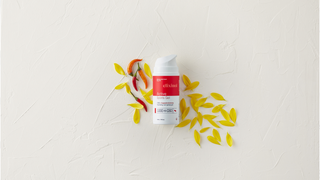 Some entertaining World Series odds: "[P]erhaps some of these wagers are more your speed. As the house, we lay the odds, whether you want action is up to you…" [Bugs and Cranks]
Your One-Eyed Albino Shark Interlude:

Way to go, Jimmy Traina: "After the Raiders ridiculously traded two first-round draft picks (one conditional) to the Bengals for Carson Palmer, I decided to have some fun on Twitter. I said the Raiders offered the Jets Darren McFadden for Plaxico Burress, and I added that Oakland may throw in draft picks to sweeten the deal. Maybe the scars from the Palmer trade were too fresh, because many people thought I was serious." [Sports Illustrated]
This is fascinating: Using PITCH f/x data to determine, among other things, which catchers are best at blocking pitches in the dirt. [Hardball Times]
Jerry West and his demons: The books plumbs the depths of West's despair, publishing the 1999 letter Karen writes to the Lakers owner Jerry Buss, who has finally let West, deep into his second decade as general manager, waive Dennis Rodman. In the letter, Karen says of her husband, 'If he were suicidal, he would be gone. The fact that some major Laker decisions have been made that he did not agree with and ... that the team is now, as he says, 'the laughingstock of the league' has put him in a downward spiral that is almost as self-destructive as Rodman,' she wrote." [New York Times]
Rafael Palmeiro is bankrupt: "Snubbed in January for the Hall of Fame, and set back in June by his land development company filing for bankruptcy, Palmeiro today finds himself where so many other Americans do: begging creditors for more time to pay bills." [Big League Stew]
Merch: Managing editor Tom Scocca and contributing editor Drew Magary have both written books. You can buy Scocca's Beijing Welcomes You: Unveiling the Capital City of the Future here, and Magary's The Postmortal here. Now do it.
Send stories, photos, and anything else you might have to tips@deadspin.com.