Sports documentaries tend to adhere to a certain formula: tremendous amounts of archival footage plus talking heads. If you're Ken Burns, you mix in some banjo music. Sometimes you get the subject to reminisce about a time in his life that is still of abiding interest to sports fans, and maybe, if you're lucky, you get him to shed a tear or two on camera. Partly, the formula is a function of the subject matter—so many sports documentaries are about a moment in time long since gone—and partly it's out of habit. For reference, see nearly every film from ESPN's "30 for 30" series. That's not meant to be a criticism, since the series' stated goal was to tell people about people and events they may have been forgotten. At the same time, though, 29 of those 30 films looked and felt exactly the same. (We'll get to the exception in a second.)
The first thing you notice about HBO's six-part docuseries On Freddie Roach, about the famed boxing trainer, is that it looks nothing like "30 for 30."
The series was directed by Peter Berg, who made the first "30 for 30" film, Kings Ransom. Berg is doing something very different here, though—something much more akin to the visual template he established in the Friday Night Lights series. On Freddie Roach uses multiple handheld cameras to capture multiple angles of the same event at the same time. There is little exposition, and there are no on-camera talking-head interviews, though there is the occasional voiceover. The aesthetic is raw and unencumbered by the storytelling devices we've grown accustomed to. There is no banjo music.
The documentary most closely resembles June 17th, 1994, the immersive "30 for 30" film. Where that documentary took you deep into a single, eventful day, On Freddie Roach plunges you into a life, one half-hour at a time. We follow Freddie as he works with professional fighters Amir Khan and Manny Pacquiao, runs his Wild Card Boxing Gym, and helps with the U.S. Olympic boxing team. We see a guy who is equal parts genius and asshole, and he often takes out his frustrations on his gym's manager, who is also his personal assistant and ex-girlfriend.
In fact, the documentary rests on a lot of teetering dichotomies. Freddie is a nurturing mentor and also a terrible boss. Freddie is a devoted brother and son and also a loner. Freddie is a boxing savant and also a failure as a boxer. Freddie's shortcomings as a fighter hang over the piece. Berg opens with a conversation between Freddie and another boxing trainer wherein Freddie insists that he could have gone all the way had it not been for a broken hand. We get it all in that moment, the slight sense of delusion mixed with absolute self-assurance, and Berg makes a very specific choice in opening the series with it. He doesn't revisit the issue until the end of the series, and by that point, after spending a lot of time with Freddie, his words ring both truer and sadder.
G/O Media may get a commission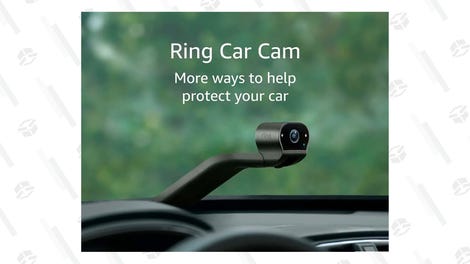 We also see Freddie in the ring with his boxers, taking punches. He tells us early on that he wouldn't be able to do his job if he didn't absorb a beating. How could he get to know his boxers if he didn't let them hit him? (The brief flashes of archival footage from Freddie's youth reveal a guy who wasn't afraid to take a lot of hits.) At the same time, the series details his struggle with Parkinson's, and the point is made implicitly that Freddie is fighting in two senses, and that one of them has contributed greatly to the other. There is no straining to manipulate our emotions. This is a life unfolding in the present tense, without tears or talking heads or banjos.
The finale of On Freddie Roach aired last Friday night but the entire six-part series can be seen on HBO on Demand.