Some people are fans of the Kansas City Chiefs. But many, many more people are NOT fans of the Kansas City Chiefs. This 2012 Deadspin NFL team preview is for those in the latter group. Read the other Why Your Team Sucks 2012 previews here.
1. "Let's hire the Battletoad!" When you're evaluating a potential head coaching prospect who has a career record of 26-41, it's usually best to not focus on a single victory that came out of that otherwise horrible record. I think it's very sweet that the Chiefs managed to buck up and foil the Packers' unbeaten season last December, but you don't go planning your goddamn FUTURE around that one serendipitous moment. Romeo Crennel was a good coach that game. For the other 66 games in his career, he's been a SHITTY coach. That massive heap of failure tends to override everything else. But no, the Chiefs were just like, "You beat the Packers! OUR NATURAL RIVALS! Here's your contract HERPY DERP DERP."
2. Peyton Hillis will inevitably find a way to piss everyone off. I hate Peyton Hillis, mostly because I drafted Jerome Harrison in my 2010 fantasy draft, figuring he'd continue to play well after hanging 286 yards and three TDs against these same Chiefs in late 2009. Instead, WHITE ANUSFACE here bogarted all the carries, had a great season from some other dick who plucked him off of waivers (it's always some other guy who gets the good waiver pickup), and then spent 2011 going to absolute shit. He nursed injuries. He snubbed kids at charity functions (will no one think of the children?). Then he got his ass run straight out of town. And now Hillis will fulfill the Thomas Jones role of vulturing carries from Jamaal Charles and causing you to shriek WHY IS THAT ASSHOLE ON THE FIELD after Charles helps the Chiefs drive all the way down to the five yard line and is then immediately subbed out. The Chiefs find themselves relying on two Browns castoffs—Crennel and Hillis—to help them win in 2012. Why not add Derek Anderson to the mix, to finish the job? YOU KNOW YOU WANT TO.
Drew Magary writes for Deadspin and Gawker. He's also a correspondent for GQ. Follow him on Twitter @drewmagary and email him at drew@deadspin.com.
3. Hiring anyone away from the Patriots who is not named Bill Belichick is a fucking horrible idea. I don't know how many times a Belichick underling has to monkeyfart his way through a new job before NFL people finally say to themselves, "You know what? Maybe Belichick lackeys are terrible at coaching football." Here is the murderer's row of idiots who have taken big jobs after working under the King of All Hobos:
• Charlie Weis
• Romeo Crennel
• Josh McDaniels
• Scott Pioli
• Bill O'Brien
• Eric Mangini
G/O Media may get a commission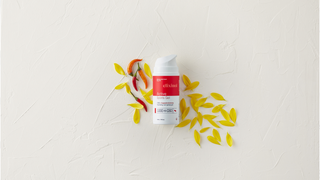 Out of that illustrious group, it will shock you to learn that Weis—of all people—is the only one to compile a winning record since leaving New England. And while O'Brien has yet to coach a game at Penn State, I think it's more than fair to deem his judgment questionable for leaving the NFL to take over a program that now barely exists. Anyone with a brain knew that Penn State was going to have a rotten rest of the decade. And he took the job anyway! What an idiot. The Belichick coaching tree is mighty oak whose leaves are all dead and shriveled. Unless you can lure the MILF Hunter himself away from Foxboro, importing your leadership from New England is a remarkably bad strategy. Denny Green has a more successful coaching tree. I'm not even kidding. And the Chiefs now have Belichick cronies at both head coach AND GM. You won't find a more humorless, paranoid way to go 5-11.
By the way, I'll always be tickled by Joe Posnanski writing this comically fawning piece on Pioli (he only drafts team captains!), only to have Pioli be accused of mentally abusing employees thirteen months later. He builds teams THE RIGHT WAY.
4. Matt Cassel is still there. ANOTHER Patriots castoff! Holy shit, it's like a compulsion at this point. We need to stop the Chiefs from hoarding so many useless items from the Foxboro attic. Otherwise, two years from now, they'll have signed Brian Hoyer and Kyle Arrington and Sammie Morris and Bill O'Brien and you'll need people in Hazmat suits to come clean up the mess because it will reek of mold and fungus and barbecue sauce and REPUGNANT FUCKING FAILURE.
5. A Chiefs fan chimes in. Reader Jason R.:
Chiefs Fan here... here are some reasons why the Chiefs suck, though we all still think we are going to the playoffs this year

• Because they let Brandon Carr walk so we would have money to sign Dwayne Bowe to a long term deal. Only now they're gonna let Bowe leave after this season to go to some shitty team like Miami because they think Jon Baldwin is gonna be a Pro Bowler. Jon Baldwin: the guy who only has 21 catches and 1 touchdown and broke his hand fighting Thomas Jones. Even if Baldwin becomes a Pro Bowler, they ignore the logic that having two Pro Bowl Wide Receivers is better than having one.
• Our biggest triumphs this past offseason was not making Josh McDaniels our offensive coordinator.
• Because of THIS.
• Pioli said he was going to bring in competition for the quarterback, so he signed Brady Quinn
• Oh, and Matt Cassel sucks.
That he does, as do the Chiefs in general.
Wanna be part of the Deadspin NFL previews? It's simple. Just email me and give me ample evidence of why your team sucks. I'll throw any good material into the post and give you proper credit. Next team up: THE RAMS.