Some people are fans of the Arizona Cardinals. But many, many more people are NOT fans of the Arizona Cardinals. This 2013 Deadspin NFL team preview is for those in the latter group. Read all the 2013 NFL previews so far right here.
Your team: Arizona Cardinals
Your 2012 record: 5-11, after starting the season 4-0. I dare you to find a worse 4-0 team in NFL history. Ryan Lindley started three games for that team. He had a QBR of 10. This team's remarkable inability to find an adequate replacement for Kurt Warner finally led to coach Ken Whisenhunt's demise and the hiring of…
Your coach: Bald miracle worker Bruce Arians. Before 2012, Arians was known primarily as the offensive coordinator that Pittsburgh, Cleveland, and Alabama fans all loved to despise. But after one inspirational season with a sick boss and what is, statistically speaking, the luckiest 11-5 team in NFL history? A TRUE LEADER.
Of course, it's easy to look good when you've been handed the most polished rookie quarterback the NFL has ever seen. Now Arians is in Arizona, which is both a literal desert and a metaphorical desert for productive offensive football. They canned the best coach in team history (and it's not even a close race, by the way) for a man who just had the season-long equivalent of that one time Romeo Crennel's Chiefs happened to upset the Packers. It's gettin' real Joe Bugel-ey around here.
G/O Media may get a commission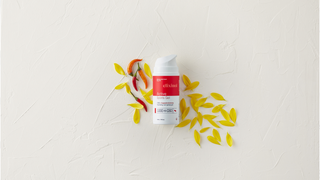 Your quarterback: Carson Palmer! Ohhhhhhh noooooo… Please note that the Cardinals' QB situation was so dire last year that they have now willingly turned to a man who was discarded by the Raiders. Palmer's career is in such terrible shape that I expect him to receive a job offer from Vivid Video within the next three weeks. All Cardinals game broadcasts should be replaced with color bars and an emergency standby signal until this team drafts an actual, functional quarterback. This is not the way you make Larry Fitzgerald happy.
Your one fantasy player everyone will hate: Rashard Mendenhall. Arizona is where running backs go to be useless, so congrats to Mendenhall for finding a new employer who will stupidly offer him medical coverage for the gangrene in his knees. I give him two weeks before he gets injured and is replaced with Ryan Williams, and I give Williams one week before he goes down himself.
Why your team sucks: It's never a good sign when, apart from Larry Fitzgerald, your two best offensive players happen to be defensive backs. In order to placate Fitzgerald and conjure the illusion that they're trying to compete in the NFL's best division, the Cardinals imported a shitload of washed-up talent, with Palmer foremost among the trash heap. They're like the world's saddest used car lot. I GOT A GREAT DEAL ON THIS 2007 KARLOS DANSBY! ONLY 137,000 MILES ON HIM! The fact Warner found a second wind with the Cardinals shouldn't have prompted them to go all Al Davis and sign every reclamation project they could. Palmer is old and shitty and will turn the ball over 5,000 times this season.
The further we get away from the Cards' 2008 Super Bowl run, the more it looks like a single, glorious anomaly. They went back to being the Cardinals so quickly that I keep waiting for Neil Lomax to come charging out of the tunnel. Once more, they are the relocated bastard child of St. Louis: a shitty team with a borrowed nickname playing forgettable football in a town where no one will even bother to notice.
It's worth noting, as always, that Arizona is the Florida of the American Southwest. This is the state where old Midwesterners go to die and methheads go to be naked. Arizona's inherent Florida-ness extends all the way to their casual sports fandom. Given that no one who lives in Phoenix is actually from there, the Cardinals are the second favorite team of 90% of state residents. The average Cardinals fan is a transplanted North Dakotan who adopted their team after their 30th birthday. Their favorite player is Air Conditioning.
I stayed in Glendale once and when I told a native that I was staying there, they shook their hand and were like, "You don't want to stay there." They weren't kidding. Glendale is an oversized gravel driveway.
Why your team doesn't suck: HONEY BADGER AIN'T CARE. Seriously, that's the greatest third round pick in history. If the Cardinals don't run a reverse or a fake reverse with Patrick Peterson and the Honey Badger on every punt return, I will be extremely angry.
The 14 worst Cardinals ever:
1) Matt Leinart. Remember that he fell to the Cards in the draft. It seemed like such a steal at the time. I'm a lot less confident in the Honey Badger than I was three seconds ago.
2) JJ Arrington
3) Wendell Bryant
4) Rick Ankiel
5) Andre Wadsworth. Never let this team draft a defensive lineman. They're like the opposite of the Giants when it comes to cultivating them.
6) Chuck Levy. But he was so awesome in college!
7) Kelly Stouffer
8) Max Hall. Peter King liked him because he was Danny White's nephew, so there's that.
9) Buddy Ryan. YOU GOT A WINNER IN TOWN NOW.
10) Edgerrin James/Emmitt Smith. I feel like this team should abandon the RB position altogether.
12) Timm Rosenbach. The extra M stands for Mattress!
13) Bud Wilkinson
14) Kevin Kolb. One day, I will rank the most QB-poor franchises in NFL history, and the Cardinals will rank surprisingly high. There have been some truly awful QBs to come through here.
Emails from Cardinals fans:
Clue Heywood:
The Cardinals have exactly one tradition that they can claim as unique to the franchise's tenure in Arizona: training camp in Flagstaff. Flagstaff is the PERFECT place for an NFL training camp: close enough to metro Phoenix that it's not too inconvenient for the team or fans, yet a world apart from the 115-degree August days in the desert. It's a spectacular setting at 7000 feet where they practice outside in the 75-degree mountain air, or move inside to the Skydome if thunderstorms roll in during the afternoon. Fans gather on the ponderosa pine tree-lined hillsides around the practice fields to watch the players, with the 12,000-foot San Francisco Peaks in the background, watching over all. All this in a town that's big enough for the players to go out at night and not get bored, but small enough were fans can rub elbows with them at the local bars.

So what did the Cardinals do this year after 25 years of training camp in Flagstaff? They took the only unique Arizona Cardinals team tradition out behind the shed and shot it between the eyes. It's a classic Bidwill family move. Despite some early promise with the new stadium and the excitement of the playoff years—which now seem so long ago—Michael Bidwill is becoming his father. He tried to squeeze a broke small town for money for facilities, lodging and concessions under the auspices of the Northern Arizona University location not being good enough. When city officials in Flagstaff called his bluff, he managed to get a broke large town in Glendale to cater to him. And now training camp is held at University of Phoenix Stadium in Glendale, which offers those 115-degree August days and scenic views of foreclosed stucco homes and a Jimmy Buffett's "Margaritaville."

To further erode any positive fan experience, instead of contracting out the concessions at UofP Stadium to a company that actually knows what they're doing, several years ago the Bidwills decided to incorporate "Rojo Hospitality," a captive company that takes $326k from the already broke city of Glendale to provide these services, but with profits going to the Cardinals. In true Cardinals fashion, Rojo is mediocre-to-bad at their job. So the Bidwills snatch every last nickel off the table while further disappointing a fan base that would kill a fellow human being in cold blood for a 9-7 season and a shot at a wild card berth.

And a 9-7 season with a shot at a wild card berth ain't gonna happen. Both the Niners and the Seahawks got better during the offseason, and the Rams are starting to come around under the wise tutelage of Jeff Fisher's mustache. The Cardinals brought in a Kangol-hat wearing coach who probably already misses Andrew Luck, and a QB in his mid-30's who did throw for 4,000 yards last year, but usually while down by 28 points. A lot of people are excited about the Carson Palmer signing, arguing "durrr, Kurt Warner." But for every successful reclamation project in Arizona there's a Dave Kreig, a Boomer Esiason, a Jim McMahon, a Gary Hogeboom, a Steve Beuerlein, a Kent Graham, a Shaun King, a Jeff Blake...you get the idea. Darnell Dockett has been all over Twitter claiming the Cardinals will surprise in the West, but it's hard to accept delusional promises from a guy with the nickname "Fart Box." The Cardinals seem destined for last place, especially after the historically inept offensive line allows Carson Palmer and Drew Stanton to be concussed and/or dismembered by Week 3, and we're back to the exciting Ryan Lindley Era—zero touchdown passes in 171 attempts last year and a career QB rating of 46.7. He didn't even give us a buttfumble to laugh at. I imagine Larry Fitzgerald has to roofie himself after each practice and game, just to stay sane. Maybe we fans should try that, too.
Brad:
Last year's offensive line couldn't stop a small child, and being the starting QB behind that line was the equivalent of receiving the death penalty.
Tom:
They are the embodiment of what growing up in Phoenix is like. Everything around you is brand new, yet artificial, as if it's trying to imitate a real city somewhere else, somewhere people would actually choose to live. It's an existential nightmare straight out of a Cormac McCarthy novel.

Sports fans in Phoenix are so non-existent that grocery stores actually sell football merch for two teams: the Cardinals and the Chargers.

The fucking Chargers.
...the main thing, honestly, is that the new Bidwill is starting to look as bad as the old one. We were legitimately excited there for a while, but he's regressing, particularly now that he has his new stadium and can just cash out on it. That new stadium IS really nice, but the "cool Bidwill son" image he was pushing for a while is starting to look more and more like the old guy. (The team is notoriously cheap on amenities for its players and staff, among other infamous Bidwillian penny-pinching.) That stadium and the Super Bowl run made us forget for a while that a Bidwill still owned this team ... but we're starting to be reminded.
Ryan:
Fuck Jan Brewer, fuck John McCain and fuck Joe Arpaio.
Steve:
Arizona makes a special Cardinals license plate and I swear I have only ever seen one on either lifted trucks (truck nutz optional) or Camaros. Makes sense because our fans are either wannabe rednecks drooling over themselves while they eat Chili's to go and watch Fox News, or soulless nouveau riche from Scottsdale who think a man wearing multiple rings is an excellent way to show class. And all of them somehow became longtime fans beginning in January 2009.
Geoff:
The Cardinals easily have the creepiest play by play announcer in Ron Wolfey, he sounds like Jerry Sandusky, and said in a broadcast "Wash was about to crush him with his shoulder, he would have raped his face." I have a strange feeling that he either has bodies in his crawlspace or drives an ice-cream truck preying on children in his spare time.
Jessica:
We LOVE McNabb. Seriously, that guy is treated like royalty in AZ.

Fuck the Bidwells. I fart in their general direction.
Keith:
If you ever see Cardinals stuff on vehicles on the road, it's inevitably on trucks with no rims and the driver looks like an escaped prisoner.
Joe:
Our fanbase had such a fucking unbelievable hard-on for John Skelton going into last season. They thought he would become our next franchise quarterback because the fucker was like a version of Tebow that couldn't run in 2011 and somehow figured out how to complete passes during the 4th quarter after everything else he threw went into the dirt or a defenders glove in the first three quarters. He had a 5-2 record in games he started that season because the defense was fucking amazing in the second half of 2011, not because he was good.

Our fans are fucking horrible. The only sports fans in Arizona that are happy are the ones that moved here from another state and kept rooting for their hometown teams.
Andy:
Why hire an up and coming coach when we can hire a fossil instead? Ohh, Kangol hats!!
David:
The Arizona Cardinals play in University of Phoenix Stadium. It's fitting - a fake football team plays in a stadium named after a fake school. When read out loud as one word, UOP almost sounds like "oops", which is the sound most people make when they realize they're watching a Cardinals game before changing the channel or following their favorite player to whatever team they escape to.

This is a team with a revolving door of coaches looking for one last paycheck before retirement or cheap assistants no one else wants. Make no mistake, the Bidwills would leave Phoenix (don't bother distinguishing Glendale - it's all the same shitty sprawl) at the drop of a hat if the price was right. They have no fucking loyalty to this cesspool - they didn't even have the decency to pull an "Oilers" or "Browns" and change their mascot to reflect a new home. Whoever wins the Bidwill lottery next can look forward to having this mascot shoehorned on their city/state, no matter how incongruous.
Bobby:
The oldest franchise in football and we have 8 playoff appearances.... Eight fucking times in 114 years.

And this of course:
Steve:
There are literally jagoff guards at the stadium creeping around on golf carts whose sole purpose in life is to report to security anyone that is having fun.
Carson:
First of all, our fans are the fucking worst. After starting 4-0 last season, people were seriously discussing the Super Bowl despite our complete lack of offense and well-documented history of sucking. If you ever come to "The Nest"—worst fucking stadium nickname in all of sports—you'll find scores of obese boozers rocking Leinart/Wells jerseys, but not one of them could name five Cardinals who played prior to 2008. I can't exactly blame them though as the Cardinals have only had three winning seasons since coming to Arizona in...wait for it...1988! Besides, there are only 3 legendary Cardinals in that era anyways:

1.) Pat Tillman- Chose a warzone over a return to our shit franchise.

2.) Rod Tidwell- Gave Cardinals fans our proudest moment of the '90s.

3.) Tom Tupa- Only punter to start multiple seasons at QB for a professional football team.

The best thing that happened to us this off-season was that Andy Reid told us to piss off in favor of the Chiefs. I tried to look up last season's QB statistics in order to add a few facts to this rant, but ESPN only ranks the first 32 QBs so obviously no Cardinals were on the list. Not to worry though, because Carson Palmer is coming to save us! Between his 30+ interceptions next season and the Honey Badger's impending arrest, we're sure to land yet another top-5 draft bust. At least I have Kurt Warner's Jesus movie to look forward to.

More than anything else though, the worst part about being an Arizona sports fan is that we openly root for our best players to escape. Steve Nash found his lifeboat two seasons too late. I just hope Fitzy gets out before we completely ruin his career. Go Cardinals.
Chris:
When I found out we signed Palmer, I threw my phone in disgust, and it was immediately picked off and run back for a touchdown.
Chris (again):
Kevin Kolb needs to fuck himself with a feather.
John:
New GM Steve Keim has been in their front office for 14 years. In that time, he had one interview outside the organization for a promotion. The Jaguars went a different direction.
Cameron:
The mere fact the organization has any fans is a miracle, but what is mind boggling is how we are loyal to them in the way a beaten dog is loyal to his owner. For years we charred our skin on the fry-an-egg-hot bleachers of Sun Devil Stadium while vastly outnumbered by opposing fans who cheered their team's "easy win week." You used to pray to the gods of physics to make the earth rotate quicker to bring the shade closer and also end the game faster. But we still kept coming back. We'd apply sunscreen and don paper bags on our heads as we talked about "next year" ... all the while giving the team money hand over fist to win just enough games to never have a franchise-changing draft position. Some call Kurt Warner's arrival a miracle, I call it the world's biggest tease. Almost won a Super Bowl and then back to 5-11 seasons. Oh well, at least the stadium is air conditioned now. It makes the paper bags not quite so stifling.
Mike:
Last year when the Cards started 3-0 Skip Bayless claimed they were "for real" or "legit" or something stupid like that. Then they lost 11 of their last 13 games. This year he's claiming they'll be 2013's biggest surprise...Sure they will Skip, sure they will.
GhostofTomChode:
Cardinals fans typically drive enormous white pickups with those stupid logo stickers obscuring the entire back window (ballsack off the trailer hitch strictly optional, but encouraged!), but they won't watch the road anyways as they peer over the tops of their Oakley Blades to admire their one-in-a-million goatee in the rearview mirror. Larry Fitzgerald jerseys are basically a must, preferably to Diamondbacks games in mid-May.
JR:
Seriously, Palmer could be, like, one of the top 5 best QBs we've ever had.
Aaron:
Levi Brown. We drafted him ahead of AP and Patrick Willis. We cut him last season and after no other team in the league wanted him, re-signed him. Did you see the offensive line last year? Fuck Levi Brown.
Tyler:
If Bill Bidwill died today, I would be pissed it wasn't yesterday.
---
Wanna be part of the Deadspin NFL previews? It's simple. Just email me and give me ample evidence of why your team sucks: personal anecdotes, encounters with fans, etc. I'll throw any good material into the post and give you proper credit. Next team up: St. Louis Rams.
Art by Jim Cooke/Image via Getty