Some people are fans of the Oakland Raiders. But many, many more people are NOT fans of the Oakland Raiders. This 2013 Deadspin NFL team preview is for those in the latter group. Read all the 2013 NFL previews so far right here.
Your team: Oakland Raiders
Your 2012 record: 4-12. I bet the people at NFL Films seriously considered doing the season highlights video using sock puppets just to spice things up. They know a lemon when they see it. In the past 10 years, the Raiders have lost 11 or more games eight times. The Tom Cable/Hue Jackson Years represent the apex of your past decade. Having fans who dress up like a third-tier ECW tag team does nothing to mask this team's suck.
By the way, that was the team's first full season under new management. I keep waiting for Mark Davis to pull his scalp off and reveal that his father's brain was transplanted into his skull upon death.
Your coach: Dennis Allen. Who is he? Do we know if he's an actual person and not simply a cardboard cutout of a stock photo placed along the sidelines in a shrewd cost-cutting maneuver? He strikes me as useless in a Pat Shurmur kind of way.
G/O Media may get a commission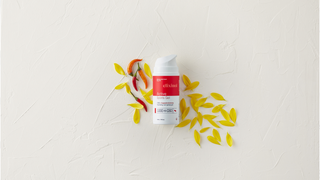 Your quarterback: (spins wheel) Oh hey, it's millionaire Wally Pipp impersonator Matt Flynn! Flynn takes over for the departed Carson Palmer. And since the Raiders exhausted roughly five entire drafts to acquire Carson Palmer and Terrelle Pryor, Flynn's supporting cast consists of the leftover parts of Darren McFadden plus a host of wideouts acquired from a nearby kennel.
Your one fantasy player everyone will hate: McFadden, who deserves some kind of reward for sustained non-excellence over such an extended period of time. I want all of McFadden's decent career performances stricken from the record as a matter of principle. The day this guy logs his 250th carry of the season is the day I grow a penis out of my forehead.
Why your team sucks: If you never read Jim Trotter's SI piece on how the Raiders fell into massive disrepair under Al Davis, prepare to be not-at-all shocked. This team didn't even have a greenskeeper until a year ago. Afghanistan can be rebuilt quicker than this flaming shitwreck. No wonder they have such a terrible roster: GM Reggie McKenzie has had to spend the past year sweeping old toenails out of the attic. They have no quarterbacks. Their running corps is strictly a theoretical exercise. They lost their best wideout in the offseason, which is a terrifying thought because Darrius Heyward-Bey shouldn't even be the best receiver on a fucking Arena League team. Josh Cribbs is now the team's best wideout, which is bad because he doesn't even really play wideout.
So desperate are the Raiders for good personnel that they willingly spent a first round pick on a dude who is one freak hit away from vomiting up his own aorta. They signed Charles Woodson (who, given his injury history, will likely just take road games off to rest) and he immediately became, by far, the best player on the roster. At least under Al, there was some fun to be had in the Raiders' wretchedness. They were bad AND evil, which was mildly amusing. Now they're the Jaguars with nicer unis. I miss Al's overhead projector.
We did this preview last year and I said that all Raiders fans were just dipshit posers. I would like to issue a correction to that: They're for real, all right. They aren't pretending to be violent, horrible people. They ARE violent, horrible people. In addition to leaving the team a roster devoid of talent, Al Davis also screwed over the Raiders by catering specifically to the tiny, Tea Party-with-machetes lunatic fringe of his fanbase. The Raiders have pandered to the denizens of the Black Hole pretty much at the expense of everyone else in the stadium: women, children, people who won't mistake your mouth for a urinal, etc. Be sure to attend Knife Night this year! You get five bucks off your ticket if you bring your knife!
Under Davis, the Raiders were PROUD to play in a stadium that looks and feels like a fucking prison, and they did virtually nothing—certainly not football-wise—to win over people who just wanted to root for a normal team and not a fucking chapter of the Sons of Anarchy. It'll take McKenzie years and years to undo the damage, and that's assuming he's even good enough to do the job. He might very well not be. He might be worthless.
Why your team doesn't suck: Maybe Pryor will unseat Flynn and become the darling of the NFL, just like Russell Wilson did. Although that's unlikely, because you only win the CHARACTER GUYS. (I love how dumb that expression is—"He's a real character guy. NOT A GLORY BOY.")
The 15 worst Raiders ever:
1) JaMarcus Russell. Want to hear something terrible? Apart from Nnamdi, the best Raiders first round pick of this century was probably a kicker.
2) Todd Marinovich
3) Barrett Robbins. "Get ready for two weeks at the happiest place on earth: Tijuana!"
4) Norv Turner
5) Anthony Wayne Smith. I bet Al Davis nodded in solemn approval when Smith got tagged for murder. KILLIN' FOLK… NOW THAT IS RAIDERS FOOTBALL.
6) Crystal Skull
7) Justin Fargas. He still might break out!
8) Darrell Russell
9) Cole Ford. Attempted to kill Siegfried and Roy, which is stupid because there's a TIGER right there to do the job for him. Did you see his beard? That is one fine nutjob beard.
10) Billy Joe Hobert
11) Andrew Walter
12) Javon Walker
13) DeAngelo Hall
14) Larry Brown
15) Desmond Howard. You have to really make an effort to be this awful at free agency.
Emails from Raiders fans:
Omar:
We as drunk, belligerent and irrationally defensive and paranoid as Pats fans only without the success and east coast ESPN bias to make us universally insufferable as opposed to the minority we are.
Andy:
The common observer will point to their last ten first rounders and laugh. I say they didn't draft bad players, they just ruined good ones. Go back in time, watch the Raiders draft Calvin Johnson and Aaron Rodgers, flash forward and what do you see? Rodgers is buried on the depth chart in Canada and Megatron is scrap metal.
Stefan:
Over the years I have punched holes in walls, threatened fraternity houses with metal pipes, backhanded fellow college students and berated girlfriends as a direct result of my football team's on the field performance. Obviously, I am a Raiders fan.

Dennis Allen makes Art Shell look engaged and then there's the money quote from the official Raiders camp trailer on Raiders.com: "We're trying to compete now." -Reggie McKenzie. No shit Reggie, no fucking shit.
Amory:
Driving behind a car with a Raiders bumper-sticker? Change lanes. Someone wearing a Raiders hat walks by you? You're already dead. They're basically ICP.
Tyler:
The facts are that I miss Tom Cable as coach, was once lobbying for Kyle Boller to start over JaMarcus Lean Russell, and my favorite player of the past 4 seasons is Tyvon Branch.
Mike:
I'm a paramedic in Oakland and for home games we set up like it's a planned MCI (Multi Casualty Incident, like a plane crash or a bombing). This is because thousands of grown men are going to drink Tecate to the point of pissing themselves and being unable able to walk down the decaying stadium steps of the Coliseum. They will also try to fight each other and fall down and get boo boos on their bald heads. Or worse yet they will scream at a child wearing a Seahawks jersey and get beat down by his dad.
Ryan:
My friend worked at the now defunct Nationals Sports Bar in Buena Park, CA. While some other teams' fans got a bit nuts sometimes, only during Raider games (and he said it was nearly every time) did one of his co-workers have to scrape a shit out of the pissing trough in the men's restroom.
Robert:
They're putting the hope of the team to win at least 6 games on some guy that's only played 3 games and was benched for a midget.
Connor:
How much fucking fun is it to be the only team in the Bay Area that sucks? The Giants and A's both made the playoffs, the Warriors are carried well by Steph Curry and even the Sharks are winning. Looking across the bay to see the mastermind Harbaugh deciding between two more than competent QBs makes you so sick when your choices are a washed-up ginger and a guy who claims he just learned how to throw a football.

That brings me to the fans. Leaving the stadium after a crushing, but typical loss is one of the most harrowing experiences one will ever come across. The biker gangs with their dirty Polamalu-esque hair flowing out from their spiked helmets all collect on the freeway to express their profound, yet saddening dedication to the team. After a day of stabbing people in the Black Hole, they yell a chilling "rrrrrRRAAAAAAIIIIIIIDDDDERRRRrrrrssss" cry like some sort of Native American war chant.
Jerry:
The NFL cap is about 123 million dollars this year. The Raiders have over 30 million dollars in dead money. This means we are paying over 30 million dollars to players who aren't on the fucking team. These players include: Michael Huff, Darrius "I cant catch a goddamn pass" Heyward-Bey, Richard Seymour (Only the Raiders give up a fucking first founder for this guy), Carson Motherfucking Palmer and Rolando McClain.
Kerry:
On Wednesday, far and away our most indispensable player Jared Veldheer tears his triceps. Now Alex Barron is our starting LT, and it's going to be a bloodbath.
Matt:
For years, we said, "Oh, we're totally one player away! We signed Desmond Howard! Yeahh!!!!!!!!"

Then it was, "Oh, the league is against us!! Tuck Rule!! Gruden knew the plays!!"

Then it was, "When JaMarcus Russ . . . crap, I'm just gonna roll into fetal position and cry."

Then it was "OK, when Al Davis shuffles off this mortal coil, THEN the Raiders will return to glory!!!!

Now Al Davis is gone. And the team is still fighting for respectability. Darren McFadden will be on the PUP list by Columbus Day, the defense will be sievelike (AGAIN), and Dennis Allen will be fired by Christmas.

But hey, the franchise did provide Charles Woodson one more NFL paycheck, and damn the uniforms sure do look cool.
Matt:
Our best player is our alcoholic, felonious, Polish kicker, our second best player was our punter who we cut and replaced with a guy whose Twitter handle includes the word "warcraft" and our third best player is a fullback. We also have Darren McFadden who will give us 700 yards in 6 games and then get turf toe and we'll never see him again.

We're fucked.
Jon:
Pryor is arguably our best receiver.
Halston:
The Raiders are a circa-1970's style house with shag carpeting, pastel paint on the walls, and a waterbed that refuses to believe the world around it has changed. Just throw another WR that runs a 4.2 40 at the problem. AND THE DRAFT PICKS WE WASTED.

2004: OL Robert Gallery. Next pick: Larry Fitzgerald.

2005: DB Fabian Washington. Next Pick: Aaron Rodgers.

2007: QB JaMarcus Russell. Next pick: Calvin Johnson.

2010: LB Rolando McClain. Next pick: C.J. Spiller.

If you'll excuse me, I'm going to go hang myself in my Nnamdi Asomugha jersey.

Fuck Bill Callahan, fuck the Tuck Rule, and fuck Carson Palmer.
Noah:
Al Davis made Lane fucking Kiffin seem like a reasonable human being. Our fans will call Mister Davis a "complicated" man, because "complicated" explains screwing two cities (and their taxpayers) multiple times in order to pad his own wallet, and "complicated" explains turning Marcus Allen into a third-down back out of spite.
Kyle:
I had a pager when Woodson entered the league.
Aaron:
Our organization has still has all the stability of a methed-out carny thanks to the last years of Al Davis going full-on King Lear. Ever since Norv Turner came and brought his shitstain of a career to town, there's been no reason to give a care in terms of quarterbacks or coaches because they'll be gone in two years. As a result, most of our hopes rely on McFadden who will last until about week 8 when his legs suddenly turn to glass EVERY SINGLE YEAR.

The theme for years now has been "rebuilding" but somehow we've still ended up with a starting quarterback that had one great game for the Packers and then spent the rest of his career holding a clipboard, along with a defense that alternates between being mugshot meme fodder and encroaching goons. The biggest defensive hope? That our new cornerback doesn't keel over on the field! Hooray!

Our fans are one big "WOOP WOOP" from being the Juggalos of the NFL.
Nick:
Darren McFadden is too stupid to figure out the same zone blocking scheme that every dumb-ass Shannahan back has excelled in for the last 20 years, and the bones in his feet are made of Doritos and string.
Tim:
I still think about the Tuck Rule game. Not because I'm angry, but because I'm nostalgic for a time when our season went down in flames on one dramatic, insane call rather than grinding, methodical incompetence.
Cameron:
At least training camp is in wine country.
Robert:
Our fanbase alone is a godawful, abominable mosaic of gangbangers, parolees, Nat Geo cosplayers (somebody tell the gorilla suit guy to take that stupid shit off), drunk fans who LOSE the fights they start, and people who aspire to be all of the aforementioned.
Mike:
I'm a Raiders fan from Germany. My first trip to the Black Hole was in 1999. I wandered around the Coliseum tailgate before a game against the Jets and spotted a few of the celebrity fans, among them the omnipresent Darth Raider. I thought "hey, cool", walked up to him and asked for a photo together, you know - being a Raider fan all the way from Germany and all that. He put his arm around me, looked into the camera of my girlfriend and shouted "Heil Hitler!". That's it.

Oh, and fuck Art Shell two times.
Dax:
I live in Denver, and if I walk around wearing a Raiders shirt, I'm more likely to get a hug than be punched in the face. Even Bronco fans feel sorry for me.
Jason:
It's a given for any Raiders fan that the best offensive play of the game (60 yard McFadden run – BEAST MODE!!) will be negated by a holding penalty nowhere near the ball. At least twice this year, the opponent will win on the final drive aided by a Raiders pass interference penalty that is so obvious even the biggest homer wouldn't argue the call. "Wow, he just tackled him while the ball was in the air. Yeah, you can't do that."
Chris:
Our fan base (recognizable from the molester-like facial hair, the stench of brown booze, and staggering rapsheet) cannot let go a shitty call from 12 years ago.

Here's a social experiment. Go to any shady sports bar in California. Find the guy in the Raider hat smoking a generic cigarette. After dodging his sputum, ask him about the Raiders. He will launch into an incoherent rant that argues (poorly) that Brady fumbled.

But, you know, he did kind of fucking fumble.
Jason:
Shrek's only two criteria for free agents are: you had better have some screws in your knees or a detached skull, and you have to be willing to work for minimum wage.
Ben:
Our owner looks like a Chucky doll knocked up Harry from Dumb And Dumber.
Wil:
Have you ever been to a Raiders' game in Oakland? I've gone hundreds of times and when I return home I know for sure that I've developed some sort of new strain of Hepatitis just from the human contact. I am pretty sure the O.Co Coliseum is the only venue in the NFL that sells methamphetamine at the snack bar, and it's still overpriced.
AK:
Turns out, the high point of the last 10 years was going 4-2 in 2011 before J-Campbell's collarbone exploded and Hue Jackson prematurely ejaculated all over the franchise. I would exhume Al Davis' body and lick the crusty shit off of his gnarly ass face for a winning season at this point.
James:
My brother is a life long Raiders fan, despite living in Ohio. He named his damn kid Darren McFadden (last name redacted). But the Raiders have sucked so hard for so long that even he is losing interest in them.
---
Wanna be part of the Deadspin NFL previews? It's simple. Just email me and give me ample evidence of why your team sucks: personal anecdotes, encounters with fans, etc. I'll throw any good material into the post and give you proper credit. Next team up: Kansas City Chiefs.