Some people are fans of the Philadelphia Eagles. But many, many more people are NOT fans of the Philadelphia Eagles. This 2013 Deadspin NFL team preview is for those in the latter group. Read all the 2013 NFL previews so far right here.
Your team: Philadelphia Eagles
Your 2012 record: 4-12. DING DONG THE ANDY REID IS DEAD! One loss for each day of the 12 days of Christmas! It's a little Eagles fan miracle. Never has a fanbase been so relieved to go 4-12. The average Philadelphia fan will happily endure months of misery and suffering if it means someone they despise will eventually lose their job. I imagine city organizers are diligently planning the parade route for three years from now when Chip Kelly is run out of town.
Your coach: Taco tyrant Chip Kelly. Can't this team find a THIN coach? Keep in mind that Chip Kelly turned this job down only to change his mind after realizing that Oregon was about to get pencil-fucked by the NCAA. If Kelly had his druthers, he'd be back in Eugene at this very moment, drinking platinum smoothies and playing racquetball with the Nike-engineered playbots littering the new Oregon football center.
G/O Media may get a commission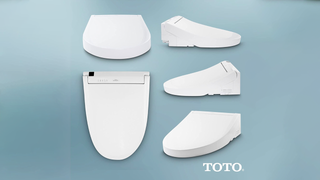 44% off
Toto Washlet Electronic Bidet Toilet Seat
Kelly is bringing the Blur Offense with him, and I imagine he'll be in for a rude awakening when he realizes that his offense is terrible and he won't have three straight FCS opponents to help his players warm up for the season. It's gonna be a real treat to watch the Eagles go three-and-out in 20 seconds, give up a 12-minute touchdown drive, and then go three and out in 20 seconds AGAIN. They're poised to lose the Time of Possession battle by a ratio of 1:5. I'm sure fans in Philly will be patient and reserved and give Kelly all the time he needs to work out the bugs in his FIRE HIM FIRE HIM NOW KILLLLL HIM!
By the way, the last time a highly sought after college coach with a trademark offense came to the NFL, it was FUN AND GUN TIME in Washington. That's a comforting thought!
Your quarterback: Walking fumble drill Michael Vick. The Eagles are fully aware that Vick is in the twilight of his career, which is why I predict that they'll say FUCK IT and have him run the ball 200 times, because there's no future they need protecting. You may as well just destroy Vick and have fun with it, you know? He's like an old car you enter in a demolition derby at this point. He's gonna run for 1,000 yards and fumble 60 times and it will be GLORIOUS to watch, like the 2010 season on peyote buttons. Vick's primary receiving targets include DeSean Jackson (who unofficially retired two years ago) and Football Michael Richards. I'd like to see the Eagles try to make it through an entire season without throwing a single forward pass.
Your fantasy player everyone will hate: LeSean McCoy. Always be cautious when people predict a return to fantasy dominance for a player strictly based on a coaching change. I swear to God, any time a team hired Mike Martz as an offensive coordinator, fantasy message boards would light up with HE'S GONNA OPEN UP THAT OFFENSE NOW, YOU GUYS. Bryce Brown and Vick will steal carries from McCoy and you will put your hand through a wall when it happens.
Also, owning DeSean Jackson is like volunteering to have your nipples removed.
Why your team sucks: It's never a wise idea to entrust a new, hopelessly complex offensive scheme that requires lightning-fast decision making and surgically precise execution to someone with the brainpower of Michael Vick. Michael Vick needs a playbook just to reheat soup. The fact that this team has suffered so many preseason injuries at wideout that they had to keep Riley Cooper around after he publicly dropped an n-bomb isn't a good sign. You shouldn't NEED Riley Cooper. You should be able to replace him with a street free agent, or a popsicle stick with a picture of Bull Connor on it, or anything, frankly.
Once Vick gets hurt, the Eagles will be left with Nick Foles, presumably unwanted by Kelly. I imagine Foles looks at Kevin Kolb's career path and thinks to himself, "Yup, that pretty much looks like how this is gonna play out for me." Oh, and Matt Barkley is here! The Jimmy Clausen of USC quarterbacks. Wait until you see him get sent out for slaughter in Week 12. It's gonna be a blast. The Eagles were so eager to start fresh that they brought in Kelly to install an offense for which they have virtually no good personnel, and GM Howie Roseman brought in 5,000 defensive free agents (Kenny Phillips, Cary Williams, Connor Barwin, Patrick Chung, Isaac Sopoaga, Burt Reynolds, Sally Field, Jackie Gleason) in a desperate re-enactment of the Eagles summer of 2011. Remember that? When they signed Nnamdi and Jason Babin and then Andy Reid put his offensive line coach in charge of them? God, that was remarkable.
Getting rid of Reid took ages, so you would think that Eagles fans would be excited for Kelly and give him at least a year to get his house in order. But Eagles fans are the most ungrateful people alive. Your typical Eagles fan is a bloated, sweating neckbeard who spends the entire game frowning with his arms crossed, regardless of the score. If the Eagles were up by 30, their fans would still look at them as if to say, "Is that it?" They constantly act as if the world has to show them something. You know what, Sal from Port Richmond? You are not royalty. The world owes you NOTHING. In fact, it owes you less than nothing. This world was not constructed as some elaborate machine designed to please you. Don't sit there and act fucking surprised when life doesn't work out the way you think it ought to. The Eagles suck and your subcontracting job paving roads will be cut a year from now. Tough fucking luck.
Why your team doesn't suck: I would sit in a tent in the Arctic with an Eagles fan for seven straight weeks before hanging out with a Cowboys or Redskins fan. They're unbearable.
The 12 worst Eagles ever:
1) Freddie Mitchell. In a just world, he drops that 4th and 26 pass. He doesn't deserve to have that to brag about. Freddie Mitchell was a bag of shit.
2) Mike Mamula. BUT WHERE WAS MAMULA?!
3) Tim Harris. Harris spent most of his career with the Niners and Packers, but he was at his least productive with the Eagles. I'm glad I finally get a worst list to put him on, because Tim Harris was an asshole.
4) Terrell Owens. If it walks like a duck...
5-t) Stacy and Shawn Andrews. Brothers! The Eagles will take any and all Andrews and Detmer brothers.
7) Nnamdi Asomugha
8) Juan Castillo
9) Bobby Hoying
10) Jerry Williams
11) Danny Watkins
12) Todd Pinkston. My children have PlayMobil figurines with thicker legs.
Emails from Eagles fans!
Shane:
Who is the Eagles QB? No one! But we do have three choices: Turnover McDogMurder, Napoleon Dynamite, and little Aryan Sanchez Jr.

There are bright spots of young talent. Thankfully they will be able to develop in an environment that expects them to win now and will drunkenly boo them after any mistake.
Stuart:
I used to work at the Linc as event staff (ushers, ticket scanners, guest services roaming the concourse, the like) and worked with some really great people. At one point or another I have seen every one of these people be told to fuck off by some drunk assholes who are mad because their team sucks and their heroin-addict ex-wives called them back to whatever Grays Ferry shithole they crawled out to take their hellspawn back for the week. Not only that, I've seen a dude instruct his kid to flip me the bird. That's right people, we get them started early up here.
Alex:
Watching Vick play is like watching and waiting for another Kevin Ware injury.
Steve:
Despite winning exactly zero playoff games, Buddy Ryan is the most beloved head coach of all time.
Chris:
Five years ago, I went to a Monday Night game against the Browns in December. The Browns were 4-10 at the time and the Eagles were on the way to a miraculous playoff berth and yet another soul-crushing NFC Championship loss (yawn). Now remember, this is the Browns, an even more pathetic team from another conference for whom no one in Philly has any reasonable hatred except that they have a better sob story than we do.

A Cleveland fan in a Derek Anderson jersey (at a game Ken Dorsey was starting) entered the upper deck section where I was sitting and proceeded to have his sad little orange hat ripped off his head and thrown down to the lower deck, was subjected to chants of "Asshole!" for 15 minutes after the game started, and when he got up around halftime, an astrophysicist in a Kelly Green TO jersey poured half a beer all over the guy's seat. The resigned sadness on his face when he came back and the Green Bleeders around him cheered and high-fived was like the look James Franco had in 127 Hours when the possibility that he might really die in that canyon sank in. Fuck Santa Claus... we're cruel to the three-legged blind puppies of NFL fandom. That's just wrong.

Now if he'd have been a Dallas fan, I'd have helped carry him to the ledge myself.
Kevin:
My dad splits season tickets with his fantasy football people. Year after year, the guy who I always have to sit next to is this fucking Fat Fuck who refuses to leave his seat. He spills out of his ample personal space into mine, leaving me no leg room to sit in my own seat without looking like a 4 year old trying not to pee his pants. He farts a lot, and it's gross.

When I do (reluctantly) interact with him, all he does is bitch about how shitty this team is. The only time he gets out of his seat is to leave in a Fat Fuck huff in the 3rd quarter when the Eagles are inevitably losing. I don't understand why he still comes to the games when I know how fucking expensive they are.
@FakeWIPCaller:
This year's Eagles team is aging and ineffective, with an iffy roster shaped by bad drafts and questionable free agent decisions, and led by a quarterback who's years past his prime and a coach who no one has any idea can translate his offense to the NFL.

But at least McNabb finally retired. That, alone, gives us hope. 10-6.
Bob:
Fuck Donovan McNabb's gag reflexes.
Doug:
Fuck Joe Carter.
Kris:
The average Andy Reid draft class was about as useful as an underwater fireplace.
Bob:
An Eagles game is probably the only place where you can see a grown man urinate on another grown man's head for wearing the other teams jersey, see three girls flash you the saddest tits this side of the China Club, and watch a drunk lawyer and a fishwife who have never met try to fight a 22-year-old girl because she's wearing a Giants Jersey all in the same game.
Alex:
We hate the best QB to ever come through this city.

Also, fuck Freddie Mitchell.
Season Ticket Holder:
About a decade ago, I took my wife to an Eagles game. My family have been season ticket-holders since the 1940s, and she recognized that this was an integral aspect of our family life about which she needed to learn if she was ever to truly understand us. Knowing what she would see, I was hesitant, but she prevailed upon me to take her and, against my better judgment, I did so. To a game against the Cowboys.

We arrived at our seats about an hour before kickoff, as is my habit. This was the last year of Veterans Stadium, and the family's seats were in the 700 Level. For those unfamiliar with that term, this bears explanation: the 700 Level consisted of the worst seats at the Vet and was home to a crowd that made the Oakland Coliseum's "Black Hole" look precious by comparison. By kickoff, my wife had witnessed three separate acts of violence, one drunk falling down the stairs and, apparently, a group of women smoking "something chemical" in the Ladies' Room.

As kickoff occurred, the gentleman who customarily sat to my right had yet to arrive. He showed up halfway through the first quarter, grinning from ear to ear as he brandished his bloody hands, having apparently been "kicking some Cowboy fan ass in the parking lot." This gentleman (whom I am compelled to add was but one member of a large group of Teamsters that sat in our section and tended to behave with all the decorum for which the Teamsters are so justifiably renowned) proceeded to shake a half-dozen beer cans out of the sleeves of his jacket, scan the crowd for Cowboys fans, and, finding one 10 rows down, popped a can and threw it so that it hit the poor schmuck in back of his head, exploding on impact.

Soaked and dazed, the guy unwisely stood up, turned around and demanded - profanely - to know who had thrown the can. At this point, the Teamsters (and much of the rest of the section) jumped to their feet and charged - not down the aisles, mind you, but over the seats which declined downward at a steep angle. The Cowboys fan was subsumed in a mass of drunken, howling rage, and until the cops arrived, all that could be seen him were bits of his jersey that were being torn off and thrown from the scrum.

When the cops arrived, they arrested the Cowboys fan for disturbing the peace. I had to explain to my wife that this was pretty much an average Sunday at the Vet.

Things were never the same between us. She left me about a year later.
Nick:
My low point as an Eagles fan came during the infamous "Dream Team" year. The Eagles were playing the equally pathetic Jets in Philly. As I walked into the game, I noticed two fans starting to fight. But it didn't make sense because both were Eagles fans. Then it hit me. The one guy was wearing a retro Birds jersey which the other guy thought was a current Jets jersey. He was so drunk and demoralized by the Eagles' massive underachievement that he couldn't even identify his own team's jersey. Fly Eagles fly!
Dana:
Worst / most typical Philadelphia fan moment was when they were honoring Jim Johnson the season after he passed away from cancer. His widow goes out to accept whatever BS the organization is handing off to honor her late husband, to a cheer of "show us your tits" from the 300s.
Chris:
I'm already tired of hearing the words "up tempo" spewing from everyone that talks about the Eagles. Our shitty secondary giving up 40 points a game because they're on the field for 45 minutes.
Erik:
Our owner spends money and stays out of the football decisions, basically the only two things you want in an owner. Oh and he's also active in the community. But our white trash fanbase resents him because he's rich and so therefore he doesn't "get us." "He's not a Philly guy!" "He married an oriental!" I actually heard someone call into WIP and criticize him for adding solar power and wind turbines to the stadium, saying he should focus on winning a Super Bowl.
Tony:
The year after the Super Bowl loss I watched the season opener (a bad loss at Atlanta on MNF) at my neighborhood bar in Philly. The place was packed with your typical Eagles fans - lots of mustaches, jorts, Westbrook jerseys and Marb Light smoke.

The next morning, every telephone pole on my street had a yellow flyer stapled to it. It was an alert saying there had been an attempted sexual assault on the block the previous night.

The description of the attacker: White male, mid-30's, stocky build, mustache, wearing an Eagles jersey.
Hank Scorpio:
I saw a guy working behind the counter at Primo's Hoagies rocking an Andy Harmon jersey last year.

I'm not entirely certain it wasn't Andy Harmon himself.
Patrick:
Out of the three things that people talk about talk about in relation to Philly Sports Fans (Cheesesteaks, Santa Claus, and Rocky), two of them aren't real.
Chris:
I give them one loss before Bill from Mayfair calls WIP and whines about how much better they would be if Andy Reid were coaching.
Austin:
There is a fan of the Eagles named Shaun Young (aka @shoulderpadsguy) that paints his face and wears shoulder pads to every eagles game. You may know him as the guy who was booing McNabb when he was drafted. This guy took the fame from that, and now goes to Eagles events and takes pictures with people and signs autographs. He even does commercials. The rest of the fanbase thinks this guy is an embarrassment and a lamer Fireman Ed on steroids. If you can imagine a lamer Fireman Ed.
Reiss:
I once saw a guy vomit all over his seat at the Linc and instead of cleaning it up or apologizing for ruining the shoes of those seated behind him, he turned around, looked the lady standing there dead in the face and said, "You should have bought better seats."
Austin:
We had fan favorite, perennial pro bowler and future hall of fame safety Brian Dawkins, and let him walk after making it to the NFC Championship game (and losing for the 4th time that decade). We have since replaced him with the likes of Jaquian Jarrett, Nate Allen, David Sims, OJ Atogwe, JR Reed, Macho Harris, Marlin Jackson, Kurt Coleman, Jarrod Page, Sean Considine, Quentin Demps, Kenny Phillips and Sean Jones. This was all in the last 5 years. Also, Brian Dawkins went to 3 more Pro Bowls with Denver.
Mike:
You can still find Eagles fans who feel that the Eagles should have drafted Ricky Williams over McNabb.
Alex:
We have the dumbest fucking fight song ever.
Chris:
No Eagles fans actually LIVE in Philadelphia. They all live in South Jersey, having escaped their greatest fear - racial diversity - long ago, only stepping foot into Philadelphia eight Sundays a year to make a beeline trip across the Walt Whitman bridge to and from the Linc with an occasional stop at Geno's for an exceptionally shitty $9.00 cheesesteak.

Also, fuck Freddie Mitchell, I hope he gets hit by two cars, but instead of dying simply gets Terri Schiavo'd.
Scott:
Fuck Maclin's ACL.
JA:
Now that Vick has been named the starter, I'm looking forward to the signs Foles will be holding up from the sidelines. Photo options definitely will include a walrus in a Chief jacket, McNabb throwing up in the huddle, Javon Kearse in a full body cast, and a half-naked Jason Babin.
David:
They're still going to be better than the goddamned 76ers.
Brad:
Fuck Nnamdi Asomugha and his Wonder Woman bracelets.
JPN:
Our starting QB's younger brother publicly issued a ransom on our racist wide receiver's head. Oh and also, he could only afford to offer $1,000 for said bounty.
Nate:
Some writer made the suggestion that the Eagles should alternate quarterbacks depending our opponent. The QB position is such a disaster that this briefly struck me as a viable opinion.
Nik:
Riley Cooper - who besides being a racist asshat is just an objectively shitty, shitty football player - got roundly cheered by our home crowd when he made a catch during the first preseason game against the Patriots. Honestly, fuck our racist South Philly trash fans.
Matt:
I ran into Dick's Sporting Goods last week and I was honest to god shocked they weren't selling Riley Cooper jerseys. If they had the balls to stock a whole wall of them they'd sell like hot cakes. We've had black QBs almost for my entire life, like some shitty movie where sports teaches people racial tolerance, only the movie has been going on for 20 years and we're still mired in the second act. This is the city that pulled 10,000 signatures demanding that a guy NOT change the name of his business from a racial slur.
Bill:
The best part of last season's Eagles team was Jennifer Lawrence's side-boob in "Silver Linings Playbook."
Ken:
"I mean... wouldn't you agree we're all... a little racist?" - I heard this, word for word, from an Eagles fan on sports radio while driving to work during 'Riley Cooper Week'. I have to cheer for the same team as that guy.
Vas:
Just read the comments in ANY ESPN article that even mentions Donovan McNabb....you would think this guy murdered their kids.
Brandon:
Donovan McNabb is the Eagles all-time leader in every passing category and I hate his guts.
Mark:
I still have gotten over how my team squandered their most talented roster (2001-2004) in history by maintaining a stable of Division II quality receivers while refusing the run the ball, despite having quality RB's that entire time.
Perry:
Mike Vick. Riley Cooper. The team is a walking bomb threat.

After every touchdown, we sing a song that sounds like the hastily rearranged poem of a 1920's German fascist still sorting out his priorities.

FLY EAGLES FLY / ON THE ROAD TO VICTORY

FLY EAGLES FLY / SCORE A TOUCHDOWN 1 - 2 - 3

FLY EAGLES FLY / KILL THE GYPSIES IN THEIR SLEEP
Kyle:
Philadelphia loves off the field bullshit. Whether it's Allen Iverson locking his naked wife outside the house or TO doing situps shitless in his driveway, this city loves that shit.
Nick:
Vick has blown not one, but two $100 million contracts.
Vince:
I miss Rodney Peete.
Dylan:
At least we won't have to watch Andy Reid throw 50 times a game and manage the clock like a 6 year old this year.
Ray:
We once drafted a guy in the 1st round who was asleep when we called him, because he thought he'd get drafted around round 5. We passed on Chad Johnson and Reggie Wayne to draft Freddie Fucking Mitchell. We once drafted a blind Division II lineman. We could collectively cure cancer and ESPN would start the segment with a line about booing Santa Claus. (Fuck ESPN by the way). Life sucks. "Why, that 3 minutes of solid play at the end of an ass-whooping will equate to a great 2nd half!" (all Philly teams are great 2nd half clubs to us)
Tom:
The Eagles have a Cerberus of Uncertain Suck at quarterback. Chip Kelly treated defense at Oregon like I treat mayonnaise on a sandwich, so now I'm supposed to expect him to bring back stoutness a unit that fellow WIP-listening fucknuts want to perform like when Buddy Ryan was still the head coach?
Jay:
Despite the fact that every other kid in America masters the art of sliding by the end of their first year in tee ball, this skill continues to eludes Mike Vick. Instead, he prefers to dive forward, slam his body to the ground and fumble directly into the hands of a linebacker, preferably at the most crucial moment of the game. Behind him is a 6'6" statue that has the footspeed of Kyle Orton after a night of binge drinking and the haircut of an eight-year-old towhead.

By the end of year two, when the team still sucks, Chip will go back to Oregon and leave our 14-year-old GM on the hook for the final three years of his contract.
Matt:
Philadelphia loves Chip Kelly. I heard Angelo Cataldi, who is actually paid to hate everyone in or around Philly, say that he loves this guy. Everyone is so damn excited for Chip Kelly. He has a sports science guy on his staff! He's bringing something brand-new to the NFL! He plays music...get this...during practice!! Whaaaaa? You'll keep hearing about how "refreshing" Chip Kelly is, compared to dumb old Andy Reid. Haha remember how fat Reid was? Haha. And all those games he won and respect he brought us in the national media? Haha but he was fat. Chip Kelly is so cool and exciting!

This is all bullshit and will be forgotten about when the Eagles show up for their 3rd game in 10 days against Andy Reid's Chiefs and lose on national TV. Suddenly Philadelphians will remember that Chip Kelly hired Pat Shurmur as his OC.

The reason for Philadelphians' Chip Kelly love right now is it selfishly justifies their obnoxious Andy Reid hatred; if they can love the new guy, that means that it was ok to hate the guy who gave us legitimate playoff chances every year. But it's all bullshit that will be instantly forgotten the first time the Eagles lose 2 games in a row, and all these Chip Kelly lovers will be calling for his head immediately if he doesn't make 8-8.
Bill:
I bought a Jason Babin jersey last year because he was a Pro-Bowler, was one of the NFC sack leaders the previous season, and was leading the team in sacks when I bought the jersey. Andy Reid, that fat sack of shit, cut him the very next week. There's $100 I'll never see again. If only Babin had murdered someone I might have been able to get a refund.
---
Wanna be part of the Deadspin NFL previews? It's simple. Just email me and give me ample evidence of why your team sucks: personal anecdotes, encounters with fans, etc. I'll throw any good material into the post and give you proper credit. Next team up: Washington Redskins.
Image by Jim Cooke/Photo via Getty