The Hall of Nearly Great hits web shelves today, and it's a bargain at $12. It has 42 terrific writers—heavyweights such as Rob Neyer and Joe Posnanski, and Deadspin folks, too: Owen Good and Will Leitch—with essays on the nearly great players they love. You can read about Brad Radke, Andy Messersmith, Moises Alou, and Dennis Martinez, among many more. No Hall of Famers here. Today, we've excerpted one essay from the collection about one hell of a nearly great player: Will Clark.
My guy growing up was Rickey Henderson. I don't bring this up much in polite conversation. As a Giants obsessive, this is a sordid secret that I usually keep from everyone. My childhood fascination for Rickey Henderson—and the A's, Yankees, and Blue Jays hats, shirts, and Starter jackets that came with it—is my personal Dick Whitman.
When I played for my middle-school baseball team, I was two years younger than my peers. Which meant I was about six inches shorter than the next-shortest kid on the team. My path to success: crouching. I'd tighten my fluorescent-yellow Mizuno batting gloves and I'd shrink my strike zone to the size of a cold cut. My line that season: .000/.929/.000. That's 0-for-2, two strikeouts, and 26 walks. Henderson gave a gift. That gift was the power to annoy the absolute crap out of the other team.
But that gift was fleeting. I was just following the lead of a neighborhood kid I idolized and followed around like a puppy. It was his fault. It was his fault that I missed out on Will Clark. Oh, god, how I missed out on Will Clark.
I didn't miss out on him entirely, of course. My mom waited for Willie Mays to arrive at San Francisco International Airport after the Giants won the pennant in 1962. When she sneezes, the tissue turns orange and black. She should probably get that checked out. But she also forced Will Clark appreciation upon me at the same time she was barely containing her disgust at her ... her ... part-time-A's-fan son. And so some of my earliest baseball memories are Will Clark–related. For this I am grateful. The two that stand out the most:
1. I remember his first at-bat, against Nolan Ryan in the Astrodome. I was watching it in the kitchen as my mom cooked. I'm not going to be so coy as to pretend I remember what she was cooking, but I remember a lot. The angle of the TV. The antiquated shape of it. The clock-radio screwed into the cabinet above it. And I remember knowing who he was as an eight-year-old-when there wasn't a fire hose of hope spraying us with Internet hype, an eight-year-old still had an idea of who that rookie was. He was a rookie burdened with expectations.
G/O Media may get a commission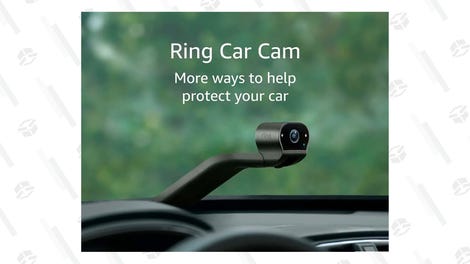 And he took Nolan Ryan to dead center in the Astrodome. I thought that was really, really cool. But I had no idea what that meant.
No idea that Ryan was one of the most intimidating pitchers to ever play baseball. The exact sort of pitcher who should make a rookie have an out-of-body experience.
No idea that the Astrodome was more of a National Park than a baseball stadium, and that it took a shuttle launch to get a ball out to dead center.
I saw the home run. I missed the context. This is the recurring theme with my relationship with Will Clark. In his first at-bat, he announced that he was a major-league, can't-miss, whip-you-with-a-cayenne-sprinkled-crawfish-until-you-paid-some-damned-attention, face-of-the-franchise hitter. Nolan Ryan. Astrodome. It was a stone tablet handed down by the baseball gods, and I was too young, dumb, and ignorant to recognize it.
It was still pretty danged cool, though, even without the context.
2. I remember the first time I saw my mom with puffy eyes after an extended cry. I watched the 1989 NLCS in her room while she was at the game. I saw Will Clark single up the middle against Mitch Williams. And then I went about my business. I was 11. I didn't care that much. It was neat. Hooray, Giants. Bully for you. Excelsior. And now back to Metroid.
When my mom came home, she had obviously been crying. Did you watch it? Did you see? The Giants are going to the World Series. For the first time in 27 years, the Giants are going to the World Series. And she started crying again.
After the Mays/Marichal/McCovey peak of the 1960s, the Giants went into an extended funk for the '70s. The '70s were all about funk, but this was the bad kind. The kind with a stink that you couldn't wash off with a little Lava soap. The Giants developed outfielders—Bobby Bonds, George Foster, Garry Maddox, Gary Matthews—and then sprinkled them around the rest of the league like Johnny Outfielderseed, giving them away as if there were a concerted effort to keep the Giants awful.
In the '70s, the Giants played on AstroTurf. On AstroTurf. People had to brave the elements, sit in a concrete latrine, and convulse to keep their bodies warm in a minus-50-degree wind chill. And they did it to watch a team lose on AstroTurf. The dream of the '60s was gone. Mays went to the Mets, and then he retired. Willie McCovey suffered Padres-related indignities in the middle part of the decade. The Giants were just another team.
In the early '80s, they weren't just another team. They were the team other franchises could point at and mutter, "Boy, glad we're not them." In 1984, the Giants' slogan was "Hang In There."
"Hang In There." A white flag of public relations before the season even started.
Two seasons later, Will Clark hit a home run in his first major-league at-bat. Five years later, Will Clark was going bananas in the National League Championship Series. Maybe you have your own idea about what "going bananas" is in a baseball-related context. Mine is this: 13-for-20 with two homers, three doubles, a triple, and eight runs batted in as you try to help your team to the World Series.
Baseball isn't the kind of sport that allows for a single player to dominate and change the fortunes of a franchise. Between 1985 and 1989, all sorts of things had to go on for the Giants to reach the World Series. There needed to be myriad transactions, career years, and player development. But if you're looking for a nice, easy explanation, this will do. In 1984, the slogan was "Hang In There." In 1985, the slogan was "Real Grass, Real Sunshine, Real Baseball." In 1986, Will Clark arrived. The slogan was "You Gotta Like These Kids." There were other kids. Clark was the kid. And after that, everything got much, much better.
Things got better. Better enough to make my mom cry with happiness as the Giants went to the World Series on the back of Will Clark. If there was a face to the revolution, it was Clark. There isn't even an argument. He was the personification of the San Francisco baseball renaissance. Things got better because of Will Clark. The Giants won the pennant, the Giants won the pennant, the Giants won the pennant because of Will Clark. And my mom cried. I didn't get it.
* * *
If you go by Baseball Reference's Wins Above Replacement stat, Clark is the 14th-best first baseman of all time. He's just below John Olerud, and he's just above Fred McGriff and Ed Konetchy, the latter of whom you haven't heard of unless you're a serious baseball wonk. In that last sentence, three baseball players are named. None of them will make the Hall of Fame.
So it goes for Clark. He didn't have the fancy counting stats or the gaudy home-run totals. Most importantly, he didn't have the health. After he turned 29, he played 130 games or more in just three seasons. He starred in a low-offense era, which means his stats don't poke you in the eye like you'd expect from your garden-variety Hall of Famer. I'm biased, so I want him in. But I know why he's out.
One of the lamest arguments in baseball today is this: It's the Hall of Fame, not the Hall of WAR. Or VORP. Or OPS. Or "Quantifiable Talent." You can hear the implicit "nyeah" after someone says or types that. Just so annoying.
What annoys me the most is that I agree with the core of the argument. The Hall of Fame shouldn't be a museum filled with plaques of the players who finished their careers in the top-four percent in WAR for their position. No one's arguing that it should. Everyone agrees with the idea there should be a little leeway. Kirby Puckett is on the fringes of the statistical argument, but he got first-ballot love because he meant something more to 82.14 percent of the voters. Puckett got in under the "It's the Hall of Fame" argument. And I'm cool with that.
Clark didn't make the Hall because that argument didn't affect enough of the voters in his case. Which, again, I'm cool with. It's a subjective thing. That's the point. But to Giants fans, Clark was baseball. He was the end of the 1970s and early-'80s doldrums. He was the first division title in 15 years. He was the first pennant in 27 years. He was a home run in his first at-bat—the instant fulfillment of promise. He was 103 wins in the season after the team was supposed to move to Florida.
And I wish someone had grabbed me by the ears when I was a kid, sat me down, and explained all of this to me. Watch Will Clark, kid. This is important, dammit. Because I watched him play. I went to scores and scores of Will Clark games. I watched him on TV hundreds of times. But I was a little too removed to appreciate him. He meant something to Giants fans. He was bigger than just an All-Star first baseman. He was Will Clark, Organizational Metaphor and Important Player. And he was famous to us.
Well, them. He was famous to them, at least. I should have been one of them at the time. Of all the baseball-related regrets in my life, Will Clark is one of my biggest. He was Giants baseball. He still is.
Grant Brisbee is a writer for BaseballNation.com and the Giants-centric site McCoveyChronicles.com.
Click here to purchase for immediate download, or visit hallofnearlygreat.com to learn more about the book. Cover art by Justin Bopp.