Cubs catcher Willson Contreras came into Wednesday's game against the Marlins stuck in a bit of a slump, having gone 4-for-35 over his previous nine appearances. Contreras, who smacked 21 dingers in 2017, tallied just one in April, and hadn't had a multi-hit game since April 10. The nine-game slump dropped his batting average to .230, and his OPS to a dismal .669.
But Contreras got healthy against Marlins pitchers Wei Yin Chen and Mardy Gonzales, and has been on an absolute tear over the last few days. Contreras went for a double and two triples against the Marlins:
Invigorated by the success against a National League bottom-feeder, Contreras then began feasting on White Sox pitching on Friday, for Willson Contreras bobblehead day—in an 11-2 Cubs romp, Contreras hit two doubles and two dingers, including a first inning grand slam, and brought in seven RBI, and each of his extra base hits came against a different White Sox pitcher:
G/O Media may get a commission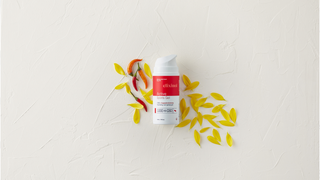 And he wasn't done! Saturday Willson had another three-hit day, in an 8-4 Cubs win. In the bottom of the second, Contreras plated a run with a single to center. In the bottom of the eighth, he pulled a single into left field. And in between, in the seventh inning, Contreras smoked a two-run dinger to straightaway center. Contreras is on absolute fire right now—he hasn't struck out at all during the spree, and it took a diving play in right to keep him from registering four hits on Saturday. His batting average has recovered to .281, and his OPS is now a healthy .868.
This has been a happy month for Contreras: in addition to breaking up the slump and igniting a four-game win streak for his Cubs, Contreras got married on May 6, to the surprise of his coach and teammates:
Contreras, 25, got married Thursday in Chicago, but only after postponing the nuptials twice due to rainouts the past month.

"I think everyone was surprised because I didn't tell anyone," Contreras said Sunday. "It got canceled twice because of the rain delays and stuff. I didn't want to talk about it until it happened."

The Cubs begin a series against the vastly more serious pitching of the Atlanta Braves on Monday, but first they face the White Sox once more, and starting pitcher Lucas Giolito and his catastrophic 1.667 WHIP. Let the good times roll.