Layshia Clarendon of the WNBA's Atlanta Dream filed a lawsuit against the University of California yesterday, claiming that she was sexually assaulted by a school employee when she was a student at Berkeley. The suit was originally reported by ESPN.
The suit names Mohamed Muqtar—who is listed as Cal's assistant director of student services for athletics, the same role he had when Clarendon was at school from 2009 to 2013—as her assailant. Clarendon's suit claims that she was sexually assaulted as a freshman after first meeting Muqtar as a basketball recruit in high school. He was introduced to her as "one of the main point people for athletes on campus," the complaint says, and initially assisted her and other athletes with book purchases, scholarships "and the basics of living on campus and adjusting to the new environment." The suit claims that Clarendon viewed him "as a mentor and father figure" at the time.
Muqtar began taking Clarendon on one-on-one outings, such as dinners that he would pay for, where he "built up trust" with her. These soon changed in nature, the suit claims: "During their one-on-one outings, and in his office with the door closed, Muqtar began to question [Clarendon] about her personal life, including about sexuality, sexual experiences and sexual encounters. At the time, [Clarendon] did not understand that this was wrong and inappropriate."
The suit claims that Muqtar proceeded to sexually assault her later in her freshman year:
"After taking [Clarendon] to dinner one evening, Muqtar invited [her] to his house to watch a jazz concert video. Based on Muqtar's position within UC Berkeley, and [her] feeling that Muqtar was a mentor and father-figure, [Clarendon] felt that she could trust Muqtar and accompanied him to his house to watch the video. During this visit, she excused herself to use the restroom. When [she] was using the toilet, out of nowhere, Muqtar opened the door while [her] genitals were exposed and before she had pulled her pants up. Muqtar then proceeded to sexually batter [Clarendon] against her will. Specifically, Muqtar forced his finger(s) into [her] vagina against her will and without her consent."
G/O Media may get a commission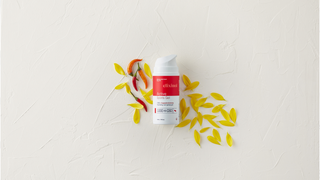 The complaint goes on to say that "allegations of Muqtar sexually harassing and assaulting athletes surfaced as early as 2007 and/or 2008," claiming that the school did not investigate these and so left Clarendon and other future athletes vulnerable.
Many of the effects of the assault did not manifest until Clarendon was older, the suit claims, noting that she was diagnosed with delayed onset post traumatic stress disorder last spring. Other results of the assault are listed as "severe mental pain, suffering, shock, emotional distress, physical manifestations of emotional distress, embarrassment, loss of self-esteem, disgrace, humiliation, loss of enjoyment of life, anxiety, nightmares, sexual flashbacks, sexual dysfunction, and depression amongst other things."
Clarendon published an essay in April titled "As a Sexual Assault Survivor, I Walked Alone in My Shame for Years." In it, she wrote: "Too often, society blames the victims and not the perpetrators. As young girls, we are taught not to go to the bathroom alone, to walk down well-lit streets, to be careful of what we wear. Ultimately, the message is: 'Do not put yourselves in a situation where you could be assaulted or raped.'"