Once again Friday night the Dodgers proved they can still fog a mirror. They got a game-tying homer in the sixth from the suddenly incomparable Yasiel Puig (who became just the second player since 1900 to bang out four home runs in his first five major league games) and then the winning run, on a wild pitch, by Skip Schumaker.
Schumaker had just one job Friday night: Run 90 feet. Dodgers manager Don Mattingly subbed the 33-year-old infielder to run for 37-year-old catcher Ramon Hernandez, who had reached third. Till now, Schumaker has had a subpar year by Schumaker standards, which are already modest. His batting average (.263) and his OPS (.664) are the lowest since 2006, his second year in the majors. His $1.5 million salary this season is about 1/147th of the Dodgers' Scrooge McDuckian payroll: nearly a quarter-billion dollars in player salaries that so far have amounted to last place in the NL West. Such underachievement is not seen as Schumaker's fault, as he is paid like an Astro. Also, he works hard. Here's an anonymous NL executive a couple of weeks ago, telling Jayson Stark why the Dodgers have become a rudderless shitshow.
"In baseball," said one NL executive, "it takes a good mix. You need stars. But you've also got to have grinders. It takes a mix. And they don't have that. You have to have some players who are tough. And their toughness comes from guys who don't carry a lot of weight in the clubhouse. Guys like [Nick] Punto and [Mark] Ellis and [Skip] Schumaker, they're playing as hard as they can play. But they have to lead by example only. They can't go over to the big guys and say, 'What the [heck]?'"
Puig might be an overnight star, but by this reasoning Dodgers fans should hope he also develops into a humble grinder. The Dodgers have won four of the five games in which he has played (no small accomplishment on a team that has already sleepwalked through separate losing streaks of six and eight games). Does Schumaker get any more clout in the clubhouse by running 90 feet to win on a wild pitch? Maybe, maybe not. Hanley Ramirez (2013 salary: $15.5 million) was sure showing him some affection afterward. And the bigger picture remains: the Dodgers' star-laden DL still carries the equivalent of the entire Rays' payroll. L.A. has problems.
But when games like this happen, who knows. I don't have any special insight into Mattingly's thinking, but when the winning run is just dangling there and he swaps in a Schumaker — a grinder, a bargain, a relative cog — it looks like a chance to tell his stars, even tacitly: If a guy like Schumaker can win games for us, what the hell is stopping you?
G/O Media may get a commission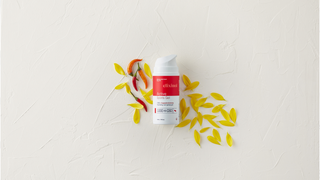 Photo credit of Dodgers ripping Schumaker's jersey off at home plate: AP