Your morning roundup for Sept. 3, the day that Dragon Con's Comic Book Babes Costume Contest becomes an Elvira-hosted reality in Atlanta. Got any stories or photos for us? Tip your editors.
What we're watching: I can't sit here and tell you I watched the TCU/Baylor game beginning-to-end, but I did flip over when I caught the score during the USMNT's 1-0 loss to Costa Rica that featured a flop by the latter's goalkeeper. Well, that match ended up being empty calories.
The entree: The defending Rose Bowl champs being down 24 points at the beginning of the fourth quarter, managing to take a 48-47 lead with 4:31 remaining in the game at Baylor. Which is when Baylor QB Robert Griffin III threw and trick-play caught his side along a 60-yard drive that resulted in a FG with a little more than a minute remaining. Victory would be clinched with an interception as the clock expired.
Said TCU coach Gary Patterson afterwards, "I'm used to winning and stopping people. I've been telling you guys for six months that I haven't been happy with the defense. They haven't been listening. Now they'll listen."
G/O Media may get a commission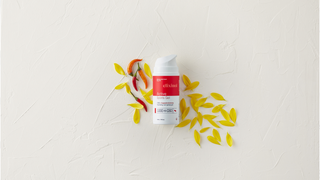 Baylor fans stormed the field, what with it being their first win over a ranked team since '04. As that was going on, tipster Mike managed to capture some video of a "semi-attractive TCU fan" engaging in a "not very Christian" reaction to the outcome. An independent lip-reading survey confirmed Mike's suspicion that the lovely gal said, "I'm going to fucking kill somebody." This is why regular-season college football rules. (H/T Wes B. for the screenshot)
Elsewhere
Roy Oswalt pulls to within one game of .500: "When a team is 42 games over .500 on Sept. 3, territory never before reached in 129 seasons of Phillies baseball, the problems are few. A 5-3 victory over the Marlins at Sun Life Stadium hardly represents a watershed moment. But regaining confidence in a pitcher the Phils will need in October is significant." [Philly.com]
Roddick beat Jack Sock off the court last night: 6-3, 6-3, 6-4. [Journal-Star]
Maria Sharapova is no longer a threat to win the U.S. Open: "Sharapova's New York drought will span another year. She lost to Flavia Pennetta 6-3, 3-6, 6-4 in the third round on Friday, committing 12 double faults and 60 unforced errors. It was the upset of the tournament so far — a tournament in which the reigning Wimbledon (Petra Kvitova) and French Open (Li Na) champions have already been eliminated — and turned the bottom half of the women's draw into a canyon." [SI]
Your Time Bandits Interlude:
Jim Caldwell is a job creator: "The Indianapolis Colts have hired former Ohio State coach Jim Tressel as a game-day consultant." [Indy Star]
We are all Dave McKenna CCXI: Here's your daily link to Dave McKenna's brilliant "Cranky Redskins Fan's Guide to Dan Snyder," which we'll be posting until Danny sells out of the McNabb mugs and turns to shilling Timmy Smith short hairs and Jim Zorn coaching-philosophy e-books.
Merch: Managing editor Tom Scocca and contributing editor Drew Magary have both written books. You can buy Scocca's Beijing Welcomes You: Unveiling the Capital City of the Future here, and Magary's The Postmortal here. Reading is fun.
Today's Soccer Viewing Recommendations: Looks like Brazilian and Colombian action is about it. Figueirense vs. Sao Paulo at 5 p.m. eastern. America vs. Nacional at 7:15 p.m. and Junior vs. Quindio at 9:30 p.m., both on Gol.
Instead, there's much U.S. Open tennis, a bukkake feast of college-football coverage, Ghostbusters on Comedy Central at 5:59 p.m. and Andre Berto and Jan Zaveck take to the ring at 10:30 p.m. on HBO.