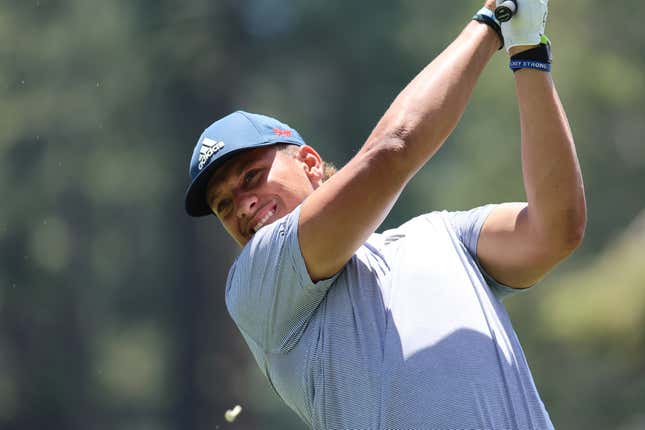 I'm not a big signed memorabilia type of guy. Personally, I'd rather take a picture. It lasts longer, is less labor intensive and I feel like less of a goofball displaying it. The parasocial connection between autograph seekers pressuring athletes to sign comes with the territory though. This week, a video of Chiefs quarterback Patrick Mahomes turning down an adult autograph-seeker using his kid as an emotional human shield at a celebrity golf tournament went viral. In the brief posted snippet, an entitled dad recorded himself begging Mahomes for an autograph while he was standing on the side of the course practicing his swing.

Mahomes, who understands that crumbs attract more pigeons and that now isn't the time, replied by informing the overbearing dad that he "can't sign for everyone … can't make everybody happy."
Unable to take no for an answer, the obnoxious man implored Mahomes again. "Yeah, you can … you can just make one kid happy out of a hundred."
Mahomes shot back, "I'll make 99 sad."

The exchange should have ended there. Instead, the dad thought it painted Mahomes in a poor light because like a large quantity of fans, he's under the impression athletes owe them their off-work hours too. Mahomes' perspective is more understandable. Athletes have to draw the line somewhere or else they'll spend every public moment developing carpal tunnel. There are designated autograph sessions and plenty of less obtrusive times to solicit signatures, but that video says less about athletes and more about fans who lack the ability to read the room. It also got me wondering, what are the worst places to try to request an athlete's John Hancock? I'll take a stab at a few scenarios to avoid.