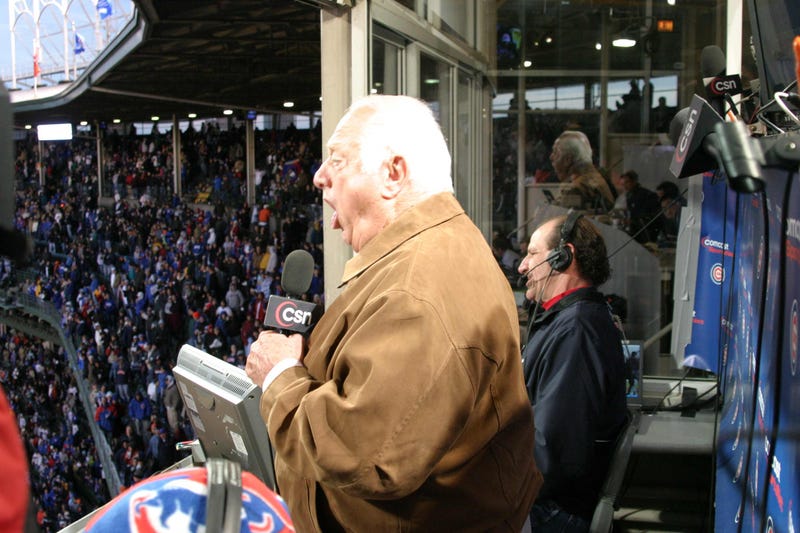 Have you ever wanted to announce the lineup of a historically mediocre baseball team? Stepping up to the plate, your catcher, number 55, KOYIE HILL!
Well, you're in luck—the Cubs seek a new public address announcer, and they're having an open casting call.
Qualifications sought:
Strong vocal talent, excellent enunciation skills
Strong public speaking skills and ability to speak extemporaneously to large crowds
Strong knowledge of baseball
Must be available for all Chicago Cubs 81 regular season home games, makeup games, tie breaker games, play-off games and non-game day events. Schedule includes nights, weekends, non-traditional hours and holidays, as needed
Ability to work outdoors during periods of extreme weather
Prior experience working as a Public Address Announcer in collegiate or professional sports (television or radio preferred)
Interest in supporting Cubs' community and charitable efforts a plus
You can even apply online!
Keep in mind, though, that we have a lot riding on this if you do apply and say Deadspin referred you. Things didn't go so well with the last golden voice the web plucked from obscurity.
Public Address Announcer, Wrigley Field [Career Builder]