This Sunday night's Backlash show marks the beginning of a new era in WWE, one that would have been shocking even two years ago. For the first time in its history, the world's largest professional wrestling promotion is attempting to turn a Japanese wrestler into one of its top stars—the top star, in fact, of one of its TV shows. Shinsuke Nakamura, a 37-year-old from Kyoto, has the daunting task of stepping in for far and away the biggest attraction in the business, John Cena, now a part-time wrestler between shooting movies and TV shows.

If not necessarily obvious, this certainly seems like the right move: Nakamura is the most innately charismatic wrestler in the world, with a completely unique persona to which fans gravitate. Hell, they even "sing along" to his instrumental entrance music. While other Japanese stars have been fan favorites in the United States, like Tajiri and Taka Michinoku in WWE, or The Great Muta, Jushin "Thunder" Liger, and Ultimo Dragon in WCW, they were rarely main eventers, much less "the guy." In the early 1970s, a rookie former college basketball player and Olympic wrestler named Tommy Tsuruta was pushed as a top babyface in west Texas before becoming a legend at home as Jumbo Tsuruta, but that's about it.
For decades, Japanese wrestlers were generally heels performing the stereotypical salt-throwing act you may have seen guys like Mr. Fuji do. Even Tsuruta's fellow badass Olympian, Masa Saito, played into the stereotype. It was so common that in 2005, when Japanese legend Kenta Kobashi made his American debut, he feared the worst.
"Kobashi, coming into America … he really thought that nobody knew who the hell he was," recalled Samoa Joe, his opponent for his first and only match in New York, on Steve Austin's podcast. "He thought that he wasn't gonna get a reaction. He thought he was gonna be booed like Mr. Fuji or something. That was really his perception of what would happen." It took Joe having to explain that the crowd had seen him on bootlegged videotapes for years to get the message across, but Kobashi wasn't sure until he walked through the curtain. On the video, he's clearly shocked by the reaction.
As for Nakamura, I think back to his first American appearance of note, three years ago at the inaugural ROH/New Japan Pro Wrestling War of the Worlds event, against Kevin Owens. At the time, the concept was what sold out midtown Manhattan's Hammerstein Ballroom more than the actual talent: The crowd at large was not familiar with many of the Japanese wrestlers, and that noticeably hurt the atmosphere for several matches. Nakamura, however, who was no more well-known than most of the other foreign talent, instantly won over the fans. That was no easy task against ROH's most popular star, appearing in what was known to be one of his last matches before leaving for WWE.
G/O Media may get a commission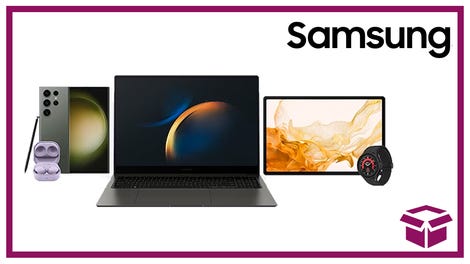 24 hour deals
Discover Samsung - Daily Deal
The really amazing part, though, is that if you had predicted any of this worldwide success for Nakamura just a few years ago, you would have been looked at as if you had two heads.
For decades, scouting in NJPW was not unlike what WWE is attempting to do now in recruiting high-level athletes, especially amateur wrestlers, into the company. Shinsuke Nakamura was one such amateur, but where his story differs from most centers on when he came into the company. In 2002, when Nakamura made his debut five months after starting his training, NJPW was at a crossroads. Popularity was going down while mixed martial arts was peaking in Japan. Pride Fighting Championship did its biggest event ever the same month he had his first match, drawing approximately 71,000 fans to Tokyo National Stadium.
Complicating matters further was a direct link between the two companies. NJPW founder/owner/former top star Antonio Inoki was Pride's figurehead and hype man, appearing on every card. At the Tokyo National Stadium event, for example, his entrance was one of the most memorable moments of the night, as he parachuted into the stadium.
Inoki, going back to the 1970s, had always been enamored with the idea of professional wrestlers as the world's strongest fighters. Wrestlers who went through NJPW's training program at the company dojo—which supplied the vast majority of the native Japanese talent in the company—were taught to train like professional athletes and learned legitimate fighting techniques, like catch wrestling. They could easily beat up most athletes, and even legitimate combat-sports practitioners could be sitting ducks if they didn't know how to grapple. Inoki became a legend thanks in large part to beating legitimate fighters and martial artists in regular pro wrestling matches, as well as a going to a famously boring draw with Muhammad Ali in a legitimate fight when "the greatest" balked at losing. In the intervening decades, the proto-MMA strain would crop up at times in NJPW's promoting, but it was never overdone and it led to box-office success. That was changing, though, in 2002.
In Shinsuke Nakamura, Inoki had found the "super rookie," someone who clearly had a ton of natural talent. With his lanky build, he even had some superficial similarities to the NJPW founder himself. According to Inoki's son-in-law, Simon (née Kelly) Inoki, those similarities extended to their personalities. "Nakamura is a type of person who can go on adventures and isn't afraid to explore," Simon said, recalling Nakamura's affinity for surfing and taking long road trips across California as well as how he threw himself into both his real and simulated combat training. "Just no boundaries and adventurous; I think that really got Inoki's attention."
There was never any doubt that Shinsuke Nakamura was physically talented. He was a good wrestler early on, and he also did well enough at MMA to add credibility, seemingly solidifying that he was exactly the type of guy that Antonio Inoki wanted to build around. "The concept of 'Strong Style,'" Simon said, evoking the longtime in-house term for NJPW's in-ring style, "is that the pro wrestlers are the strongest and that it is the ultimate form of fighting." That's why the NJPW's logo is designed the way it is, consisting of the face of a lion emblazoned with the words "king of sports." To the Inokis, this intermingling, which was not limited to Nakamura and the younger wrestlers, was the logical extension of what NJPW had always been.
If this was limited to just a small handful of NJPW dojo products like Nakamura and Kazuyuki Fujita (a legitimately good heavyweight for his era), or fighters-turned-wrestlers like Josh Barnett and Don Frye, it probably would have been fine. The problem was that just about everyone with a legitimate wrestling background started getting thrown into fights, and a lot of them lost. So when Nakamura, the relatively colorless "super rookie," won NJPW's top title after just over a year into his career, it was not taken well by fans, both those in Japan and the tape traders in the West. He was seen as the wrestler who embodied everything that was changing in NJPW, pushed to the main event for little reason other than having had minor MMA success.
Simon Inoki, however, does not have any regrets about the decision.
"No, the company needed a new super rookie and hope for the company," he said. "Everyone knew how hard it is for the fans to accept Nakamura as the NJPW champion but he did his best and I think he did a good job."
NJPW saw a significant downturn in business around this time, most noticeably when they could barely draw a five-figure crowd to the Tokyo Dome. Eventually, in 2005, they were bought out by video game developer Yuke's. At the time, Simon Inoki stated at a media event that the impetus for the deal was protection from a rumored hostile takeover by another promotion.
"Some people may think this is a takeover, but it's actually salvation," he said at the time.
Over the next several years, NJPW was in flux. While Nakamura cemented himself as a main eventer and a highly-skilled wrestler, he definitely didn't have "it," especially compared to contemporaries like Hiroshi Tanahashi. That changed with a 2011 trip to Mexico.
Nakamura got a decidedly unconventional haircut and, seemingly out of nowhere, cut loose, oozing charisma that nobody knew he had in his nine years of pro wrestling up to that point.
"I wanted to change." he said on Chris Jericho's podcast last August. "People loved it. People excited, but company pissed. 'Hey, this isn't Shinsuke Nakamura! This is not strong style!' Also, the Japanese company too: 'Hey Shinsuke, why did you do that?' I wanted to change something."
The new persona, eventually dubbed "Swagsuke" by Western fans, was difficult to get a handle on at first, coming off like he was trying to portray a drugged but still brilliant wrestler. As time went on, Nakamura made some tweaks, and his influences became more readily apparent: The dance moves, the clothes, the swagger. He was the living embodiment of Michael Jackson or Freddie Mercury … as a pro wrestler?
It made a sense to Nakamura.
"If I watch Michael Jackson, I felt, 'Oh, he's a real master martial artist because of his standing is very straight," he told Jericho. "Then, no muscles because dancers have muscles, but his moving is quick. His dancing is the best, better than other dancers." Nakamura also cited Bruce Lee, Jackie Chan, and NJPW legend Jushin "Thunder" Liger as influences that help fuel the persona. Liger, in particular, makes perfect sense as an influence in how Nakamura carries himself in the ring. While wearing a mask that completely hides his face as well as a full body suit, he's still one of the most expressive wrestlers of all time, with better body language and "facial expressions" than most wrestlers whose faces are exposed.
"Watching Nakamura in NJPW the last couple of years, other wrestlers like Tanahashi, Okada, Naito, and others were getting the push but Nakamura was not like the center headline," Simon Inoki said. "So I understand if an opportunity to go above others and surprise everyone came, he would take it." Instead of waiting for that opportunity, he notes, Nakamura created it himself, which not only improved his standing in NJPW, but opened the door for the eventual WWE job.
Before the change, Nakamura's in-ring style was a mix of semi-realistic, MMA-inspired submission grappling, heavy kicks and knees, and suplexes, made special by his smoothness in the ring more than anything else. He was almost like a Japanese version of Brad Armstrong, the late WCW veteran who was, mechanically, as good as any wrestler in the world, but was severely lacking in color. Armstrong also had a reputation for being a charismatic, sharply funny guy in the locker room, but he couldn't turn it on in front of the camera.
Nakamura, in finding that spark in 2011, found the key that unlocked his potential. The loose posture, flowing dance moves, and goofy movements were all things that he could seamlessly integrate with his similarly flowing in-ring style. Nakamura's shtick and his in-ring wrestling mechanics are part of the same whole. His charisma and persona burst out of every pore and were constantly part of everything he did, even when he was doing simple grappling sequences early on in matches.
After his transformation, Nakamura carved out a niche for himself as the man most closely associated with the IWGP Intercontinental Championship, a secondary title NJPW introduced a few years ago. While peers Hiroshi Tanahashi and Kazuchika Okada, with their traditional good looks, great physiques, and more traditionally flashy, athletic in-ring styles made them better choices to anchor NJPW as top star, Nakamura's total package made him the best all-around performer the company, if not the world. In making it "his" belt, he elevated the intercontinental title to the point that NJPW, in a renaissance under new ownership, decided to experiment in unprecedented fashion for the 2014 edition of Wrestle Kingdom at the Tokyo Dome, their WrestleMania. The top two matches on the show saw Nakamura defending against Hiroshi Tanahashi, NJPW's top star during the post-Inoki rebuilding period, and Kazuchika Okada, who held the traditional top title, the IWGP Heavyweight Championship, defending against Tetsuya Naito. NJPW held a legitimate fan poll to determine which match would be the main event and show closer on the biggest card of the year.
Nakamura vs. Tanahashi won the poll.
NJPW had always been prime for a raid. The way that the company had long done business was to give wrestlers one-year contracts, almost all of which expired at the same point in January. Some of the top foreign stars didn't even have contracts. WWE, which was badly in need of depth both on its main roster and on the NXT developmental roster (especially if it was picked clean to replenish the main shows), preyed on that weakness last year. Making the jump were A.J. Styles, Karl Anderson, Luke Gallows, and Nakamura. The timing was right, especially for Nakamura, with Simon Inoki noting that it "seemed there wasn't any more challenges left for him in the company even if he stayed."
Crowds immediately fell in love with Shinsuke, and after a long year that included far too many NXT shows in small gyms in Florida, he was brought up to the main roster in April, two nights after WrestleMania. However, given WWE's history with Japanese talent, even if he was expected to be given a strong push, nobody could foresee what actually happened: A segment that was clearly designed to show that, for the time being, he's replacing John Cena. If Nakamura taking Cena's spot in his feud with The Miz for that night wasn't enough, Nakamura was also the star attraction in the post-show "dark match," the non-televised main event, of which Cena was a staple.
"Now the world is smaller with social networking and fans from around the world were able see him in NJPW," said Simon Inoki of Nakamura breaking down barriers for Japanese wrestlers in WWE. "Japanese animation getting even more popular now than ever, even Japanese musicians and idol groups getting popular around the world more than ever.
"The timing was perfect, no better time than this, and Nakamura was there at the right place at the right time. Just perfect timing."