The improbable unto implausible XFL revival story somehow continued to take shape on Thursday. After a week of conspicuously zero coverage from his network, ESPN's Darren Rovell published an article on the prospective league that included a few new details. The new information was broken into two parts:

That McMahon had, earlier in the day, reported to the Securities and Exchange Commission that he had sold 3,340,000 shares of WWE's Class A common stock, getting him about $100 million that is being invested into his new company, Alpha Entertainment. While McMahon now owns 41.8 percent of WWE shares, the different classes of stock have their voting power weighted differently, so he still owns 82.8 percent of said voting power.

On Saturday, less than a day after the XFL revival story broke, Alpha Entertainment applied for five different "XFL" trademarks, which took several days to hit the U.S. Patent and Trademark Office website. The XFL name had been absent from Alpha's previous trademarks, which were filed in September.

In all of this, one of the biggest question marks is how this affects WWE, both in general and specific to its core pro wrestling product. The original XFL was part of WWE, and famously sapped not just their finances but also other company resources; members of the creative, production, and announcing staff were all forced into doing double duty in some form. This time, the league is explicitly not a WWE project, which means that McMahon's attention is going to be divided. Historically, that's never been a good thing. The XFL trademarks are also WWE intellectual property, which raises questions about what WWE stockholders might think of transferring of ownership to McMahon's new operation. At first, it appeared that the new league would lean on Alpha's new trademarks, which hinted at some variation of UFL, URFL, or UrFL. The latest filings indicate otherwise.

Chris Harrington of Fightful.com dug into some of the paperwork of WWE's existing marks and found a way that McMahon could soon get the rights to the XFL name. WWE is currently on its fifth and final extension of the XFL trademarks for entertainment services without showing use of the marks in commerce. That extension ends in January, just days before the rumored Jan. 25 XFL press conference. Harrington further noted that the WWE and Alpha filings for merchandising the XFL are for different classes of trademarks, so the WWE extensions expiring would seemingly be what's needed to get the remaining trademarks into Alpha's possession.
So those are some questions answered, although one big question remains: where does this leave the resource that is Vince McMahon? His importance to WWE as Chairman, CEO, and the lead pro wrestling creative force is frequently stressed in SEC filings, although his daily impact has lessened as of late; he's not present at every TV taping and generally not producing the announcing team in their headsets anymore. Taking McMahon out of the headsets, where he was famously prone to yelling at the announcers, has led to a noticeably improved, looser call on Raw and SmackDown, with Paul "Triple H" Levesque and Michael Cole now alternating those production duties. Levesque is, in general, being groomed to step up and replace McMahon, who is also his father-in-law. Just look at wrestler turned executive's title: Executive Vice President, Talent, Live Events & Creative, puts much of the company's wrestling operations under his purview. (While "Triple H" is billed as the COO on TV, that title does not exist in actual corporate structure of WWE.) The NXT developmental brand, which is Levesque's baby in its current form, serves to train not just talent, but also production staff, announcers, and Triple H himself as a promoter. While WWE has never put forth an official succession plan—possibly because Levesque has no previous executive experience—it's fairly obvious who will fulfill McMahon's duties when he decides to pass the mon.
G/O Media may get a commission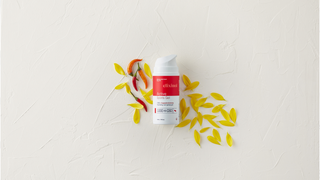 All that said, McMahon officially leaving his post at WWE to run Alpha Entertainment/U[r]FL/XFL seems unlikely, and splitting his time has never worked out well in the past. Because of its profile, the XFL is McMahon's best-known flop, but far from his only one. McMahon hasn't really had any other successes outside of wrestling promotion and products directly related to pro wrestling. These blunders go all the way back to 1974, when he invested in Top Rank's failed close-circuit television broadcast of Evel Knievel's motorcycle jump over Snake River Canyon; Vince and wife Linda, now part of the Trump Cabinet, filed personal bankruptcy two years later.
After WWE's national expansion and related boom period in the mid-'80s, the company, then known as Titan Sports, briefly tried its hand at boxing: "Sugar" Ray Leonard's fight with Donny Lalonde proved to be a one-and-done in spite of heavy promotion on WWE programming. Leonard's retirement fight in 1997 against Hector Camacho, where WWE only handled the PPV itself and not the fight, was a rare non-wrestling success for McMahon. That effort, though, was also a one-off, coming about only when HBO pulled out of the pay-per-view after an investigation into the promoters was announced. WWE going public, which brought on the cash that in part led to the XFL, also produced a WWE-themed restaurant and retail store in Times Square didn't last long despite of arguably the heaviest WWE television push of any McMahon venture, including constant live remote segments. At least the promotion's planned Las Vegas hotel was at worst a push financially; that one never got past the concept stage after WWE bought the Debbie Reynolds Hollywood Hotel.
Besides the XFL, though, McMahon's most comically spectacular failure was the World Bodybuilding Federation. In 1990, when it was first announced, it wasn't quite as bad an idea as it sounds now, although it was clearly not a good one. At the time, Mr. Olympia was only a few years removed from airing on national television, but attempting to turn bodybuilding into a mainstream entertainment sport was always a tall order. It didn't help that bodybuilding had no real presence in mainstream sports culture, but mostly the issue was that McMahon made an aggressive miscalculation. In creating the WBF, McMahon was in effect declaring war on the Weider family, who owned not just the IFBB, the governing body of Mr. Olympia, but the key bodybuilding magazines, which naturally refused to cover the WBF. As a result, someone who was a bodybuilding fan but not a wrestling fan would have been unlikely to know that the WBF even existed.
As it was, basically no one cared that it existed, whether they knew about it or not. The only WBF pay-per-view event was the second annual championship (the first went direct to video) in 1992, and a whopping 3,000 homes buying the show; it's no wonder that the version circulating online is from the free U.K. broadcast on Sky Sports. At least it lasted long enough to give us bodybuilders doing a bunch of weird skits with McMahon and Bobby Heenan extolling the production values and "drug-free" physiques on commentary.

Vince McMahon turned 72 this year. If he wants to be known as more than just a pro wrestling promoter—and history suggests that he does—then his second effort at a football league is probably his last chance. And, really, what's the worst that could happen? His wife spent $100 million on two failed Senate bids, and in the end she still failed upwards to a job in a presidential Cabinet.

---
David Bixenspan is a freelance writer from Brooklyn, NY who co-hosts the Between The Sheets podcast every Monday at BetweenTheSheetsPod.com and everywhere else that podcasts are eavailable. You can follow him on Twitter at @davidbix and view his portfolio at Clippings.me/davidbix.