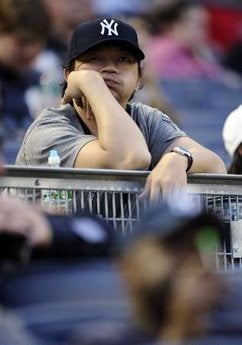 So the Yankees lost yesterday by a fat, glorious pile of runs, 18 of them to be precise. How, you might wonder, have the city's clever and fiercely original tabloids responded? With olfactory puns!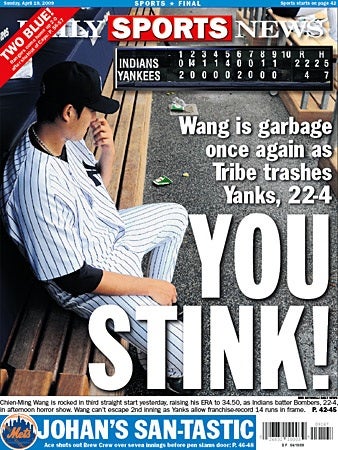 It seems Nick Swisher, who is destined for a long season of trying to make the Yankees a smidge less insufferable, did not much appreciate the Daily News' wit. Via Peter Abraham's LoHud Yankees Blog:
Just before we left, good 'ol Nick Swisher walked through the clubhouse and tore off the covers of all the Daily News sitting on a table. They read "22-4!" on the front and "You Stink" over a picture of Chien-Ming Wang on the back. "New day," Swisher shouted. "It's a new day, brotha."