As the Dodgers rolled through their three-game NLDS sweep of the Diamondbacks, outfielder Yasiel Puig seemed to grow more and more hyped up.

For the series, Puig was 5-for-13 with two walks, only one strikeout, and four RBIs. His reaction after hitting a triple in Game 1 really summed up his three-game performance: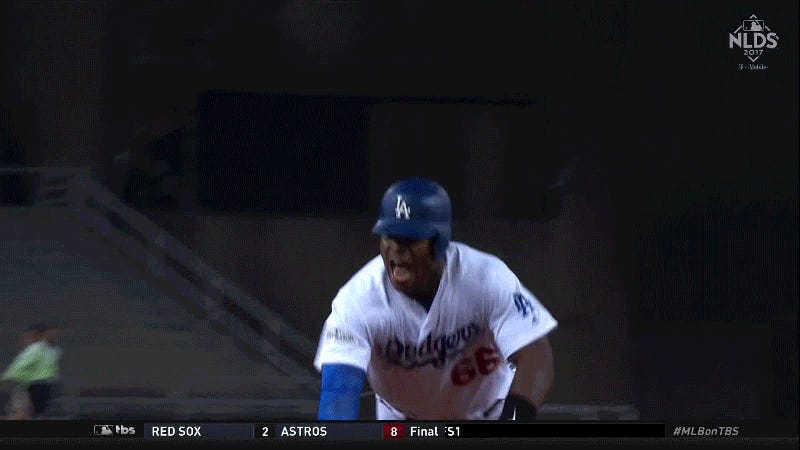 Puig also flipped his bat on a hard-hit single to center, licked his bat twice, dumped a bunch of water on his beloved hitting coach Turner Ward. He's been a real goofball:

Puig had his share of fuckups this season, like when he ended a game by getting thrown out on base on September 23, was benched the following day for it, then showed up late for a game on the 25th, again resulting in him getting benched. In this series, it wasn't clear whether the Dodger's carefree attitude in the postseason was the catalyst for his excellent hitting, or if his excellent hitting inspired him to be more carefree during games. Whichever came first, this balance is clearly working, and the Dodgers would love if it remained stable.