Yasiel Puig opened up the scoring in tonight's Dodgers-Cleveland game with a two-run dinger, and he celebrated accordingly by sending a message to a few fans in the crowd with two select fingers. #PuigYourFriend, indeed. Here's one angle: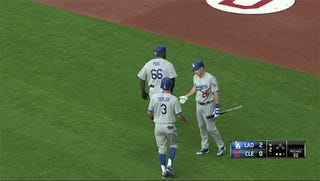 And here's another, because who doesn't want another?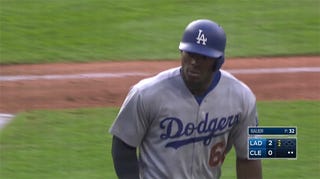 Very fluid execution there! Quite the well-turned flip.