At an NCAA athletic conference on January 15th, it was revealed that some VitaminWater flavors contain "impermissible or banned substances", which could lead to suspensions for some athletes.
So, the National Center For Drug Free Sport proposed this sign to hang in locker rooms across the country.
This was sent out to numerous NCAA coaches by Drug Free Sport:
We wanted to bring this your attention. At this time, Vitamin Water has six products that contain impermissible or banned substances for NCAA athletes. If the athletes consume some of these flavors, they could result in a positive drug test and the consequences that follow, including lost eligibility. The products that are in questions, are as follows: power-c, energy, b-relaxed, rescue, vital-t and balance, see that attached chart for more information. We would suggest that you post this signage so your student athletes are made aware of the banned products.
The smart kids at the Brown Daily Herald reported some of the ingredients in the troublesome flavors:
The flavors known as Power-C, Energy, B-relaxed, Rescue, Vital-T and Balance were all mentioned in Associate Athletic Director Robert Kenneally's e-mail to students, though only Energy and Rescue contain compounds that are banned - caffeine in both cases, and guarana seed extract for Energy. Caffeine is banned only above a level of 15 micrograms per milliliter, according to the NCAA, a mark that can be avoided with most moderate diets.

Five flavors contain some amount of impermissible substances, and so cannot be provided to students. Power-C, B-relaxed and Rescue contain the psychoactive compounds taurine - found in Red Bull - L-theanine and ECGC, the active ingredient in green tea extract.

Balance contains traces of glucosamine - sometimes used to rebuild cartilage or heal joints - and Vital-T has chemicals found in rooibos tea extract.
G/O Media may get a commission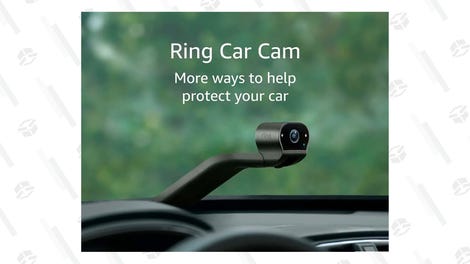 So, that would seem to throw a wrench into Vitamin Water's marketing efforts just a bit.
UPDATE: CNBC's Darren Rovell did some digging on this story and the NCAA released this "FOR THE RECORD" press release about the concerns over the impermissible substance report and Drug Free Sport's signage:
Normal daily consumption of any of the 13 Vitaminwater varieties will not place a student-athlete at risk for testing positive for banned substances. Eight of the varieties, including Revive, the only NCAA-branded variety featured at NCAA Championships, contain no impermissible or banned substances and may be provided by member institutions to student-athletes.
Three Vitaminwater varieties (Power-c, B-relaxed, and Balance) contain ingredients that categorize them as impermissible under NCAA extra benefit rules. As such, schools cannot provide these varieties to student-athletes as a nutritional supplement, but they can be purchased and consumed by student-athletes on their own without any risk to their NCAA eligibility.
Two Vitaminwater varieties, Energy and Rescue, contain an ingredient or ingredients — caffeine and guarana seed extract (a caffeine source) - that are included on the NCAA's drug-testing list of banned substances. The NCAA places a limit on the amount of caffeine that can be legally found in the urine of a student-athlete. This level was set to allow ordinary consumption of caffeine-containing beverages, such as cola, tea or coffee. Vitaminwater Energy and Vitaminwater Rescue contain low levels of caffeine. To put it in perspective, an average sized healthy man would have to drink ten 20 oz. bottles of Vitaminwater Energy or Rescue within several hours of competition to reach the level that could potentially create a positive NCAA urine test."
The NCAA and Vitaminwater's parent company, Coca-Cola, have diligently researched issues surrounding student-athlete consumption of these products prior to the October 2008 announcement of Revive being featured on sideline equipment at NCAA championships. At no time has student-athlete eligibility been put at risk for those who choose to drink Revive or any of the other varieties under normal daily consumption standards."
SECOND UPDATE: So Drug Free Sport has contacted us and denies any involvement with this campaign or making this sign. Our original source on this story has gone quiet and is reluctant to reveal where he got it from. So, given those circumstances, for right now, I'm pulling down the image until I can find out its origins. It seems silly for someone to fabricate a very legitimate looking sign, seemingly inspired by the original January 15th NCAA report, but until our source can give better confirmation on its origins we can only go on Drug Free Sport's official statement which is that they had nothing to do with this and did not send out this email to any NCAA athletic departments. But the whole thing does seem like such a marketing clusterfuck right now, that it's tough to believe what the NCAA, Drug Free Sport, and Vitaminwater are putting out there. Once we get a better explanation on this, we'll do a follow-up.
Some Vitamin Water Flavors Contain Banned Substances [The Brown Daily Herald]
And Now A Drink NOT From Your Sponsor [CNBC]