Nearly every day, news of some fresh tragedy arrives from Yemen, a nation that has been devastated by a brutal conflict between Houthi forces and a Western-backed military coalition led by Saudi Arabia. At some point, the ruination starts to run together. Yemen cholera outbreak kills more than 2,000. Yemen wedding bombing: 30 killed. Death toll in Yemen conflict passes 10,000, 20,000, 50,000. More than two million displaced. The headlines are a daily drumbeat of horror, staggering and staggeringly steady.

The coalition of Gulf states led by Saudi Arabia has bombed the state mercilessly and arbitrarily, on a daily basis and without a conceivable end in sight. Yemen has long been a poor and unlucky nation, but both the idea of the place and its daily reality have been supplanted by the humanitarian crisis that is devouring it. This is not the only crime being perpetrated in Yemen, but it's a crime all the same. A nation steeped in culture and history, the place Queen of Sheba ruled and a nation that was home to one of the grandest civilizations in human history, is buried under ruins, now, at least for those watching the nation's torment from outside.
Of course it looks different on the ground. Yemenis live each day amid the bombing that has taken away their loved ones, their neighbors, their friends, their homes, their businesses, their livelihoods. But also they go on with their lives. They're on social media, airing everyday grievances and doing the other human things people do online. And in Yemen as everywhere else, that includes following soccer, the nation's most popular sport. The national team somehow still battles it out in qualifying campaigns and participates in international events. On the surface, Yemeni football appears notably unscathed relative to everything else in the country. As with all facets of Yemeni life, it isn't.
---
The Middle East is not alone in turning to sports for escape from a painful reality. But it makes sense that, given the region's suffering, some of the most inspiring recent examples of a national team uniting and uplifting a country have come from the Middle East. Think of Syrians rooting for their national team in their pursuit of a historic World Cup spot despite the devastating civil war that is still ripping the country apart. Think of Iraqis spurring on their national team to an unprecedented Asian Cup triumph in 2007 and then swarming the streets in rapture and celebration despite the daily bombings and shellings of a lingering and catastrophic war that continues to punish the country to this day.

G/O Media may get a commission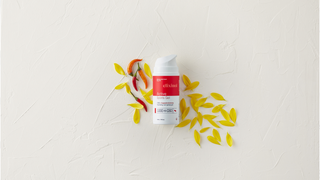 In this sense, at least, things aren't that different for Yemenis. The country's national side continue to participate in international qualifiers and competitions seemingly without a hitch, most recently in the 23rd Arabian Gulf Cup in Kuwait. They didn't produce anything too memorable there, suffering resounding defeats to Qatar and Iraq. That the team was there at all was an accomplishment, though, especially given the ongoing plight of Yemen's footballers and clubs. Yemen's domestic league has suspended play as a result of the bombing campaign, and most clubs are mired in financial turmoil; many are unable to compensate their staff and players. Some players have fled or bolted for other leagues where possible. The Qatar Stars League has been a popular destination.
"The conditions in the country have negatively affected our sport's progress to the maximum extent, especially with the league suspended for the past three seasons and this has affected the players in general," said Husain Ghazi, a Yemen international who has played with several clubs in Iraq since the war kicked off. He currently resides in Egypt.
"The war has affected my career in all aspects—technically, morally, monetarily," said Khairi Yousef, who left Yemen for Malaysia two years ago. "Most footballers place their entire focus on the sport because they envision their futures in the sport and neglect any other aspect. A war simply never crossed our minds." Malaysia is one of the only countries that doesn't require Yemenis to pay for a visa. Yousef is a former Yemen youth international, and has played with multiple amateur clubs in Malaysia.
Neither Ghazi nor Yousef is having the career that they imagined, but they still have it better than many of their former peers. Almost all of Yemen's former pro players have been forced to pursue other occupations to support themselves and their families, whether by driving buses, taxis, and motorcycles or working in supermarkets and grocery shops. One player, Suleiman Hazam, cooks and sells fried potatoes on the streets of Ibb in order to make ends meet. Others, like Shukri Al Dahiya and Yemen international goalkeeper Mohammed Ayash, have been fortunate enough to secure government positions.
"Each player has strived to obtain a beneficial source of income," said Al Dahiya. "Some like myself have secured a government position, but the wages are too scant, which coerces them to fill a second job to make ends meet. May God help them."
"Salaries are non-existent since the suspension of public contests," Ayash said. "Thankfully, I hold a governmental position at an oil company, but most players remain unemployed."

"Players and coaches have generally been affected because football was their single source of income," the Shabb Ibb star Radwan Abdul-Jabbar told me. "Now a large majority of them work in fields outside of football, and others now depend on their fathers and brothers. The state of athletes in general is deplorable because of the events that have destroyed everything in Yemen."
One of those players is Osama Abdul-Jabbar, a fellow Shabb Ibb player and Radwan's nephew. He was a part of Yemen's Under 19 squad that qualified for the Asian Under-19 Championship in 2016. But, because Yemen's sporting ecosystem is no longer capable of supporting teams like that, Abdul-Jabbar now works part-time at a supermarket to make ends meet. "My club and the national have been affected by the current interruption of football activities, especially the national team," Abdul-Jabbar said. "There are numerous talented players, but they don't get the chance to showcase that with the league at a standstill. But the financial crisis has been a mitigating downside. Salaries and financial incentives can't work without a functional league, which is why people like myself have found employment away from the sport."
Ismail Aqlan*, who plays for the Yemeni club team Al Yarmouk, has been working as a PE teacher at a private school for around a year. He works regular hours, then heads to the club in the afternoon for practice. "The monetary situation is bad at all clubs," he said. "Salaries are non-existent. But we still train and exercise, despite the league's suspension. There are still friendly, preparatory tournaments held in Sanaa and between clubs in the Southern part of the country."
A small percentage of Yemeni pros have continued to get by on some form of compensation from their clubs. Yemen international Fouad Al Omeisi, who currently plies his trade with Al Ahli Sanaa, is one of those. He'd previously enjoyed professional stints in Saudi Arabia before the war. "I don't receive a standard salary," Al Omeisi told me. "I accrue something called a 'transportation allowance.' It's a symbolic form of payment, and it's better than nothing."
Still, that payment barely fulfills his basic needs. "I pay out of pocket just to go to the gym. It barely covers my transportation to the club and back." It's not enough, but it's better than participating in the civil war that's tearing the country apart. In that sense, al Omeisi is lucky.
With the league and the majority of the country's football contests at a standstill, a number of Yemeni players past and present have taken up arms against the Houthis. Yemeni pros Ali Gharaba and Abdullah Aref were shot dead by Houthi forces in 2015; another footballer, Abdullah Al Bezaz, was shot dead with three bullets in front of his home in Al Hadida.

As in Iraq and Syria, clubs and stadiums have been targeted by bombers, both by Houthi forces, which do not have bomber jets, and by the Saudi-led coalition, which does. The 30,000-seat May 22 Stadium in Aden, one of the nation's most venerated venues and part of Yemen's hosting of the 2010 Gulf Cup, was bombarded by Coalition air forces in strikes that left it virtually unplayable. In a statement delivered to Anadolu Agency, as reported by Saraya News, Aden's Director of Youth and Sports Office Azzam Khalifa acknowledged that "70 percent of the stadium has been completely destroyed, with only a few stands and concrete blocks remaining."
Another club that suffered the ill-effects of Coalition bombardment is Al Entelaq, a multisports club based in the Lahij Governorate. Its football team was a part of the country's second division before the suspension of the club's national leagues. Their stadium and headquarters suffered damage as a result of Coalition bombardment, and a number of stadium batteries used for their solar-powered lighthouse were looted. Despite that, the club still holds sporting and cultural functions.
"Since the beginning of the war, club allocations have been suspended," said Aref Baaween, the president of Al Entelaq. "As a result, we suffer."
Al Tilal, Yemen's inaugural football club, makes for a striking contrast. The team, whose official stadium is located near the presidential residence, had their headquarters occupied by Houthi forces during their control of the port city of Aden, a major focal point in the war. "At the start of the war, the Houthis looted four buses following the club and took over the club's headquarters, which was damaged by the bombing," said Yemeni journalist Najeeb Al-Mahboubi, who also runs Al Tilal's Facebook page. "Some citizens even looted stadium property, leaving only the grass and terraces." Haqat Stadium, along with the club's headquarters, is currently under the control of Coalition-backed President Abdrabbuh Mansour Hadi's protection forces.

The Sanaa-based club Al Yarmouk was closed down by Houthi forces in late 2014 and its Al Meraissi Stadium, which was reportedly utilized by Houthi forces as a military base, was later bombarded by Coalition forces. The aforementioned Al Saqr suffered a similar fate when their infrastructure was almost comprehensively totaled by Coalition airstrikes. Al Saqr's storage room, library, medical clinic, and locker rooms were completely destroyed by airstrikes. Portions of the stadium still stand, but the club's trophies and shields were completely ruined.

Al Tilal and Al Saqr have remained largely inoperable ever since, although Al Tilal restarted operations after Houthi forces retreated from Aden. "With the league suspended, the club's activities hit a standstill," Al-Mahboubi said, "but the club has experienced an awakening and made progress in recent months, thanks to the efforts of their supporters and administration." It's a long way from normal, and there is still a long way to go, but it's something.
---
Abdulrahman Aqeel, who once worked for Yemen's Football Association and now works as a sports journalist, has had his home invaded three times since the war began. He finally left for Coalition-controlled Ma'rib, a city that now hosts over 1.3 million displaced Yemenis. "I fled the capital [Sanaa] to the countryside three days after the storm hit," Aqeel recalls. "I remained there until the end of 2015, when I finally settled here in Ma'rib. They [Houthi rebels] ransacked my home [in Sanaa] and took away everything."

Aqeel is one of a number of Yemeni journalists targeted by both Houthi and Gulf-backed forces since the outset of the war. Sports journalists like Abbad Al-Jaradi and Qassem Al Beaissy are currently being held captive by Houthi forces; another, Basel Al Wehaishi, was recently released after over a year in captivity.
Others like Fathi bin Lazraq, editor-in-chief of Aden al-Ghad, was detained and repeatedly beaten by the Emergency Battalion, which is under the umbrella of the UAE-backed Security Belt. The latter also detained seven staff members of Akhbar Al-Youm newspaper earlier this year. Another journalist, Anwar Al-Rukn, was returned in an emaciated and skeletal state after a year in captivity by Houthi forces in Taiz. He passed away two days after his release.
This deliberate targeting of journalists and sporting figures by Houthi forces led Aqeel and others, such as the journalist Majid Al-Tayyashi, to flee to Coalition-controlled territories. According to the Yemeni outlet Barakish, 400 Yemeni journalists have been displaced due to the ongoing war. Al-Tayyashi estimated that the number was lower, but still significant. "The Houthis conducted an armed robbery on my private office at the media company where I used to work, Al Watan," Al Tayyashi recalled. "They took all the cameras and computers. There are more than 200 journalists displaced in various parts of the world, including Ma'rib, Hadramaut (in Yemen), Riyadh (in Saudi Arabia), and in Jordan, Egypt, and Malaysia."
And yet, despite a war with no plausible end in sight, in the absence of players to play the games and journalists to write about them and despite an ostensibly temporary dissolution of the nation's soccer leagues that feels ever more permanent, somehow soccer is still alive in Yemen. The national team, under the stewardship of their Ethiopian-born manager Abraham Mebratu, accomplished the unthinkable by qualifying to next year's Asian Cup tournament after securing three all-important points against Nepal back in March. It was the first time the nation had achieved the feat, under a unified flag, since South Yemen's sole participation in 1976.

Mebratu has since left the team, but the roster's core is largely intact. Yemeni players have stayed in shape by playing in foreign leagues, with a notable number finding work in the Qatar Stars League, one of the best in the region. Qatar has also acted as a temporary host for Yemen's international program, allowing them to organize training camps and otherwise affording a home base for the displaced program. The Qatar Football Federation also recently issued a resolution to treat and register Yemeni players as residents.
The Yemeni football association has survived in large part because of its careful policy of neutrality. When necessary, it has cooperated with both sides in the conflict, the Houthi rebels on one hand and President Hadi's loyalists on the other. Squaring that impossible circle has enabled the association to organize several football-related functions and events even amidst the ongoing war, while also averting any potential backlash from FIFA; Kuwait and Iraq's football associations, for instance, have been suspended for political meddling in the past.
"Despite the difficult conditions and suffering, Praise be to God, we were still determined to qualify," Ayash said. "This is a great achievement, especially without any competitions and a lack of friendly matches, but God gave us the luck."
"We stumbled onto a lot of obstacles, particularly traveling. The shortest trip we take is 48 hours by land until we reach the Amman or Saudi borders, where we pass through war zones," said Al Omeisi. "The teams we encountered weren't that strong. And of course the new format that permits more nations to qualify to the tournament benefited us."
The association has managed to hold events in both the capital city of Sanaa, which is under Houthi rule, and in Aden, which is under the control of President Hadi's loyalists. Those events—the Jaafar Mohammed Saad Championship for National Teams, the Martyr Major General Ali Nasser Hadi Championship for Aden-based Clubs, and the Martyrs' Cup, among others—don't and can't compare to a full uninterrupted league season. But they're enough to help keep busy the footballers who couldn't escape for greener and safer pastures, and are potentially fit enough to help the national side. And it has, against all odds and in defiance of the country's suffering, been enough to pave the way not only for that monumental Asian Cup qualification, but also the presence of the country's Under-16 squad in the continental equivalent, which recently concluded in Malaysia.
Yemen aren't expected to spring any surprises at these events, to be clear. Just securing an Asian Cup spot is a startling achievement, and given that Yemen's national team has not yet even had a training camp with the tournament now just months away, simply making the field may wind up being the team's biggest success. But amidst the death, destruction, division, and hardship that has rocked the country, it's remarkable enough that Yemen is even in the game.
* Correction: Ismail Aqlan was originally misidentified as Ibrahim Aqlan
---
Omar Al-Masri is a freelance writer who focuses on the fusion of Middle Eastern football and politics. You can read his writing at his blog o-posts, and elsewhere.