In a way, Newton's Dell laptop, stolen from a fellow UF student — then tossed out a window as police arrived — led directly to MSU, pay-for-play, Auburn, and the Heisman Trophy. Thankfully, he labeled it for posterity.
We were sent these photos, including the computer and the Florida PD's property label, claiming that we could verify them by the serial number. Sure enough, it matches what's listed in the police report. But we went to Paul Loschak, the former UF student that Newton stole it from, to make sure.
It's "100 percent definitely the laptop," Loschak told us. But we were curious about Newton's name, painted in large white block letters.
When I first bought my laptop, I painted a picture of a forest and a river on the back. I did it partly because I was bored, and partly because I wanted my laptop to have some major identifying features in case it ever got stolen. After my laptop was stolen in October 2008 Cam (or somebody) painted it black to cover my painting and painted his name on it in big white letters, just like you see in the pictures. That's exactly how the laptop looked when I got it back from the police evidence department.
That's just excellent. It's one thing to cover up identifying features on property you've stolen. It's another to put your own damn name on it, as if the international law of Finders Keepers would be in play.
Loschak says he doesn't know where or when these photos were taken, and doesn't know the woman in it. But these are the first photos of the laptop that we've seen, so you'll know what you're getting if you want to put in an offer.
G/O Media may get a commission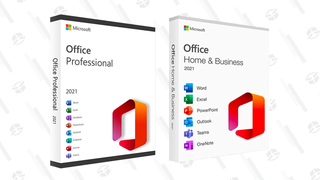 89% off
Microsoft Office Professional 2021 Lifetime License