The Blackhawks won in overtime to knot the finals at two, but Chicago goaltender Corey Crawford now has a book. It says go high, go glove side, find twine.
It's odd to write about the winning goalie, but a startling—and for the Hawks, troubling—pattern emerged in last night's game, one that's been brewing all series. With five goals last night, Crawford has now allowed 12 goals in four games, and they're all going to the same place. Eight of the 12 have gotten past Crawford on his high glove side; 10 of 12 to his left.
He looks like me in college intramurals pressed into goaltending duties—shirking away from the puck, eyes shut, jabbing out the glove and hoping for the best. Or, you know, Steve Mason.
The Bruins have realized that "catching" glove is kind of a misnomer; an inordinate number of Crawford's 28 saves last night came on that side. They spotted something, and they're going to keep pegging away at it until Crawford proves he can get that glove up. Crawford knows it too.
"It's pretty obvious," Crawford said. "I can't start thinking about it; that's when I get myself in trouble if I start thinking about that. ... I'm just going to keep playing my game, prepare the way I have and play the way I play. I can't start thinking they're going to go glove every time. If they end up switching it up, then I'm in trouble."
G/O Media may get a commission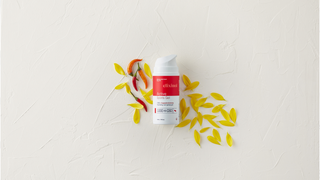 That sounds like a recipe for a goalie, hyper-aware of his own tendencies, ready to psych himself out. They're going to keep going glove, so I should cheat glove. But what if they know I know, and they go stick? Then I better cheat stick. But what if they know I know and am ready for them to go stick? Better cheat glove.
It's not a catastrophe, not unless Crawford keeps getting beaten there on Saturday. But it's troubling enough that reporters specifically asked coach Joel Quenneville about it, and backup Ray Emery's name is being invoked.
When Henrik Lundqvist first came up with the Rangers, this was the book on him too—he'd retreat into his own net, glove down low, and get beat up high time and again. But Lundqvist, a voracious tape session consumer, specifically set out to address the weakness. He comes out of the net now, and wears a larger catching glove—both, he says, more for the psychological benefits of obscuring that quadrant for a shooter. His stance has also changed; the glove now rests higher.
It took Lundqvist years to perfect a new stance and new angles; Crawford doesn't have that time. He's got two off-days to figure something out.