We're doing a season-long NFL roundtable with our friends at Slate. Check back here each week as a rotating cast of football watchers discusses the weekend's key plays, coaching decisions, and traumatic brain injuries.
« Previous entry | Next entry »
From: Stefan Fatsis
To: Josh Levin, Seth Stevenson
If you're the sort of newspaper columnist who exploits the failures and successes of athletes to wring out another 750 words, Billy Cundiff's botched field goal was truffle to a pig. "Thank you, Billy (Buckner) Cundiff," the Boston Globe's Dan Shaughnessy wrote this morning. And then he repeated the appellation, because that's what newspaper columnists do. (In New York, Mike Lupica of the Daily News posited that San Francisco 49ers kick returner Kyle Williams was actually the Bill Buckner of Sunday's games. Knock yourselves out debating that one, guys.)
G/O Media may get a commission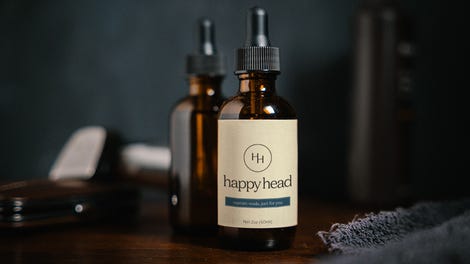 But if you're a sentient fan with compassion that extends, at least eventually, beyond the final score to the athletes who play the game, you might wonder how Billy Cundiff feels the day after botching a 32-yard field goal that would have sent his Baltimore Ravens into overtime against the New England Patriots and preserved a chance to advance to the Super Bowl. "All things considered, I'm actually doing pretty well," Cundiff told me. "When you fail at anything, it obviously stings. Maybe I just have more perspective than most. It's part of the deal."
Since he was signed by the Dallas Cowboys as an undrafted free agent from Drake University in 2002, Cundiff has played five full seasons and parts of four more for four teams. His miss against New England was his first in 13 postseason attempts. "It was disappointing because I felt I had a good stretch of clutch kicks," he said. "On the national stage, people might say, [he succumbed to a] pressure situation. People in Baltimore can look at my track record and say, 'You know, he can.' I've had a lot of big kicks, a lot of game winners. I look at this as more of an anomaly."
Cundiff talked to me while he and his wife were packing to return to their offseason home in Arizona. He wasn't getting any love on the Web or on talk radio, but he said neighbors in their condo complex—mostly retirees—were stopping by to offer support. Along with the neighbors, the fraternity of NFL kickers offered solace as well. (Veteran kicker John Carney told Cundiff he missed an extra point that might have put the Saints into the playoffs a few years back.)
But teammates? The Ravens' front office? Surely they were as pissed as retired lineman Michael Strahan on Fox, who said he wouldn't want Cundiff on his team anymore. "I'd say, 'If you're back here next year, we got a problem,' " Strahan said.
Tough words. Also bullshit TV gasbaggery. Cundiff told me that "every single guy who said something to me after the game, in the locker room, or on the plane" was supportive, including Ravens coach John Harbaugh. And I believe Cundiff. Privately, yeah, athletes grumble when teammates make mistakes, and the mistake-makers beat themselves up, too. But not for long, because they know they all make them, they know one team has to lose, and they know that to dwell on an error can be fatal to one's career.
"I appreciate all the backing, but listen, you don't have to worry about me jumping off a ledge or driving my car off a cliff," Cundiff said. "I'm not sure I need to sit down on a couch and talk it out."
Cundiff said he understands that Baltimore fans might want him to be more ostentatiously sad or depressed—Ravens officials told him not to read Twitter—but this is the reality for athletes. "I've had enough adversity in my career that this is just another part of the journey," he said. "I think kickers look at it that way. It's just things that make you better. I think that's why people don't understand kickers that well. Most people would just pack it in. For some odd reason we just put ourselves back there. In my mind, I've got the confidence that I'm going to make a helluva lot more than I miss."
I asked Cundiff what happened on the kick. He said his sideline routine was, indeed, a few seconds off, which made him late getting onto the field. In the ensuing rush to line up the kick, he didn't consider calling a timeout; he told himself to just hurry his routine and make it. "Instead of taking a deep breath and collecting myself, everything just kept speeding up, speeding up," Cundiff told me. "The mechanics of the operation were just off a little bit."
From 32 yards away, kickers normally can compensate for a break in the operation. Hell, they can kick it from 32 yards with no steps at all. That didn't happen, and Cundiff knew it instantly. "You don't need very long to know," he said. "Once the ball left I knew it was not good."
Stefan Fatsis is a panelist on Slate's sports podcast "Hang Up and Listen." His latest book is A Few Seconds of Panic: A Sportswriter Plays in the NFL.