When you've made over 45 films, it's pretty hard not to repeat yourself. Woody Allen's latest, To Rome With Love, which opens next Friday, has lots of now-familiar features: It's set in a touristy European city, it has a large cast (Alec Baldwin, Jesse Eisenberg, Ellen Page), and it deals with matters of the heart. And it includes a prostitute, played by Penelope Cruz.
My objection to Allen churning out yet another hooker character has nothing to do with sexism. It's that he uses them as a comic device, and it's hardly ever as funny as he thinks it is. Not that that keeps him from doling another one out.
So in honor of To Rome With Love, I went back and cataloged every single Woody Allen story that contains an important hooker character. (To make things easier, I'm disregarding Sweet and Lowdown, where Sean Penn's guitar-playing misanthrope keeps some hookers around, and Scoop, which is about a serial killer offing prostitutes.) What I found is that his batting average is only around .250 with this character type. Still, actresses keep lining up to play these parts for him: One of 'em won an Oscar.
"The Whore of Mensa" (1974)
The Hooker: Sherry, a 19-year-old with a passion for discussing how Herman Melville's Billy Budd "reaffirmed the virtues of innocence in a naive yet sophisticated sense."
How Funny Is She? Only sorta. This short story, which originally appeared in The New Yorker, is written as a parody of hard-boiled detective novels. Private dick Kaiser Lupowitz investigates a brothel in which johns pay beautiful young women to pontificate on highfalutin topics like the works of Ezra Pound and T.S Eliot. As with a lot of Allen's short fiction, "The Whore of Mensa" is a one-joke premise—OK, make that a two-joke premise—that's stretched until it just about snaps. Still, it's a lot more enjoyable than The Curse of the Jade Scorpion.
G/O Media may get a commission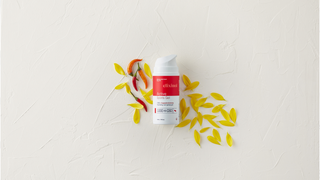 The Purple Rose of Cairo (1985)
The Hookers: There's a collection of them in a brothel, including Dianne Wiest and Glenne Headly, who are charmed by the sweetly naive fictional character Tom Baxter (Jeff Daniels).
How Funny Are They? Not funny. You could cut this entire sequence and you'd barely lose anything. Allen's movies basically have one type of prostitute character: an adorable, well-meaning gal who took a wrong turn and stumbled into this crazy line of work. (Even Julia Roberts in Pretty Woman give you a tougher and more realistic depiction of the trade.) Here, his dopey-fantasy characters manage only one memorable exchange. Tom: "I stand in awe of existence." Prostitute: "Do you wanna tie me up?"
Shadows and Fog (1992)
The Hookers: One-upping his Purple Rose of Cairo brothel, Woody populates a whorehouse in Shadows and Fog with award-winning actresses like Lily Tomlin, Jodie Foster and Kathy Bates.
How Funny Are They? Shadows and Fog's hookers are real characters, although they mostly exist to serve as a sounding board for the kvetching of Woody Allen's neurotic character and John Cusack's randy, introspective student. Here, the hookers are meant to be founts of deep wisdom, not empty-headed bozos. (This is a rarity: Allen prefers his hookers to be bozos.) In its own way, though, it's patronizing. Shadows and Fog isn't a great film, but Foster delivers one of Allen's all-time great one-liners. When Foster propositions Allen's character, he protests, "I've never paid for sex." To which she replies, "You just think you haven't."
Husbands and Wives (1992)
The Hooker: Shawn Grainger—and she's not a whore. As Sydney Pollack is told by his coworker, she's a high-class call girl. And she's got a mouth like velvet.
How Funny Is She? Shawn is played by Cristi Conaway, and her role is an excuse to make a joke about Pollack's character's impotence. Husband and Wives is as comically pitch-perfect as anything Allen's ever attempted, but the Shawn sequence might be its one bum note. The same summer that Husbands and Wives came out, Conaway also played the Ice Princess in Batman Returns, but she doesn't have any acting credits since 2001. She now runs her own interior design firm.
Mighty Aphrodite (1995)
The Hooker: Linda Ash (Mira Sorvino), the quintessential hooker-with-a-heart-of-gold character. But, really, she's an actress.
How Funny Is She? Because Sorvino's career never really took off after winning an Academy Award for this role—and because the movie as a whole is pretty so-so—it can be easy to forget how terrific she is in it. (Just watch the video, which is great but NSFW.) She absolutely nails the character's dim-bulb sweetness, making Linda both sexpot and girl next door. (Plus, she may be the proud owner of the funniest clock in cinema history.) The movie is about Woody Allen's character discovering that the mother of his brilliant adopted son is this goofball hooker, and while that scenario should lead to a mean, condescending satire, in Sorvino's hands it's incredibly warm and affectionate. Watching Mighty Aphrodite, you can see Sorvino's guilelessness melt his heart, stripping away any sense of superiority he has toward the character. It's one of the rare Allen movies with a hooker where that happens.
Deconstructing Harry (1997)
The Hooker: Cookie Williams (Hazelle Goodman), the tough-talking African-American prostitute who may be about the only friend the misanthropic writer Harry Block (Woody Allen) has. If you ask her if she knows what a black hole is, she'll respond, "That's how I make my living."
How Funny Is She? Extremely. Cookie perfectly embodies Deconstructing Harry's edgy, prickly vibe. For years, Allen had been criticized for his all-white casts, so it seemed either provocative or tone-deaf that when he finally gave a black actor a prominent role, it was as a hooker. But that hardly mattered. Cookie is easily one of the smartest, shrewdest, funniest characters in one of Allen's most underrated dark comedies. Goodman gave Cookie a grit and realness that, at that stage of Allen's career, had almost seemed to disappear from his movies. (I expected Goodman to break out after this film: She's a force of nature in the role.) Here, Allen didn't treat being a hooker as an easy comic device: It's actually dark and a little sad. Which, of course, made it even funnier.
Celebrity (1998)
The Hooker: Nina (Bebe Neuwirth), who advises Judy Davis' character on how to give blowjobs, using a banana.
How Funny Is She? Nina is one of the most depressing examples of Allen's habit of wasting perfectly good actors in thankless bit roles. This is the only Allen film Neuwirth has ever been in. She deserves better. Hell, so does Davis: They're giving blowjobs to bananas.
You Will Meet a Tall Dark Stranger (2010)
The Hooker: Charmaine (Lucy Punch), a dim-bulb prostitute who marries the recently divorced Alfie (Anthony Hopkins). But she's not really a hooker—she's just doing this part-time. She's really an actress.
How Funny Is She? God bless Punch, she tries to make a complete cliche work. But she's not playing a character—she's serving as a warning to older men that younger women are just the worst thing ever. And, really, is the idea of a ditzy prostitute that funny? Sadly, Allen sure thinks so. And with next weekend's To Rome With Love, he sure hopes you do, too.
Grierson & Leitch is a regular column about the movies. Follow us on Twitter, @griersonleitch.