Tomorrow Big Brown takes a run at the Triple Crown in the Belmont Stakes. A horse hasn't swept the Triple Crown in 30 years, so we're told it's kind of a big deal if it actually happens. We've asked Angelo Grasso of the Gowanus Rotisserie Baseball Gazette to preview it for us.
With apologies to the connections of Ichabad Crane, Ready's Echo and Da'Tara, the 140th Belmont Stakes is a three-horse race. As everyone knows, Big Brown is attempting to become the 12th colt to win the Triple Crown on Saturday, and the first since Affirmed in 1978. Will he join titans such as Secretariat and Citation in the Hall of Fame, or will he be joining forgettables like Tim Tam and Kauai King in the Hall of Trivia? Let's look at the 3 prime contenders:
1. Big Brown. He won the Kentucky Derby and Preakness handily, is undefeated, has won all five of his races by a combined 40 lengths and has yet to really run hard. On the downside, he's dealing with a hoof injury that lost him some training time, isn't really bred to get the Belmont's onerous distance and has never faced adversity during a race. Also, in the karma department, this horse is clearly not the answer. Trainer Dicky Dutrow is a repeat offender of racing's drug laws and has admitted Big Brown used to run on the same steroids used by Ben Johnson. Michael Iavarone, the principal of IEAH Stables, was fingered in multiple stock scams before entering the Sport of Kings. At least his jockey, Kent Desormeaux, is a decent fellow, if a bit brash and cocky.
2. Denis of Cork. Third in the Kentucky Derby, he was dead last in the backstretch of that race until passing 17 horses to get the show spot. He's got the style to win this race (grinding away, Joey Knish style), still hasn't reached his full potential yet, and has had 5 weeks off to prep for the race, which has been the winning route this decade. His biggest problem is trying to see how he'll make up that nine-length gap from the Derby as a dead closer in a race with little early speed. He's not only going to need to step forward, but he'll also need Big Brown to run a poor race or get caught in a speed trap from the longshots. Not an impossible scenario.
3. Casino Drive. The new shooter and most likely upsetter of Big Brown, his mother foaled the winners of the 2006 and 2007 Belmont (Jazil and Rags to Riches). Although American bred, he was bought at auction by Japanese interests and made his first start in Japan, where he won by a dozen lengths. He made his second start in New York when trouncing a bad field in the Peter Pan four weeks ago, making the Belmont will be career start number three. While historically it'd be ridiculous to back a horse in his third start, conventional wisdom said the same thing about Big Brown making his fourth career start in the Derby, and he won easily. This horse is certainly talented enough to win, is bred perfectly for the distance and has the best distance jockey in the business (Edgar Prado) on his back; it's just a question of overcoming his lack of experience and foundation.
G/O Media may get a commission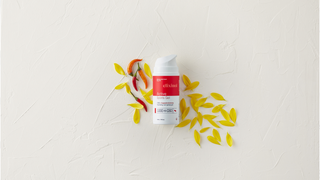 So who's it going to be? While a lot of the mainstream media thinks it's a fait accompli that Big Brown becomes the first Triple Crown winner since Barack Obama's high school days, in reality it's a showdown between two horses with Tremendous Upside, with closer Denis of Cork ready to pick up the pieces if both fail to fire. Of course, Big Brown's connections have totally ignored Denis of Cork and think Casino Drive doesn't have a chance in hell. In a fine showing of ethnic sensitivity, Dicky Dutrow proclaimed: "All the Japanese people…thought Godzilla was dead. They're going to find out he's not dead. He's here."
Maybe it's as simple as a Big Brown romp. But it's a lot more likely that Big Brown's cracked hoof, compressed racing schedule and breeding limitations will catch up to him with half a mile to go in the race. The feeling here is that we'll see Casino Drive under a blanket of carnations at 7 p.m. on Saturday, with Big Brown quickly hustled off to the breeding shed for a life of sex and oats.