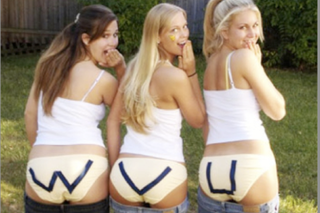 In the early game, a Kentucky team that barely beat Princeton faces a West Virginia team with a coach who's 8-1 against the head Wildcat.
Then, it's UCLA vs. Florida around 2:45 p.m.
Finally, in the afternooncap, it's Louisville-killer Morehead State vs. Vanderbilt-slayer Richmond at 5:15 p.m. Winner goes on to face Kansas or Illinois next week.
Border Battle II [Charleston Gazette]
Bruins get another shot at the Gators [Los Angeles Times]
Kentucky, Virginia governors wager their states' hams in Richmond-Morehead State game [AP]