You might not know this because you are not a famous person, but the Giants and Redskins are your Monday Night Football game this week.
The last time these two teams met, it went down to the wire, with the Redskins taking a 23-20 lead with under two minutes remaining. Then this happened.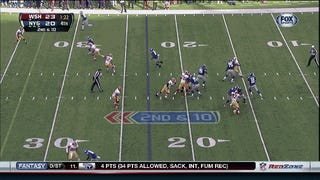 Washington will presumably look to prevent that from happening again and Robert Griffin III thinks they have a shot, thanks to some secret weapons the offense has installed.
"The things they faced the last time with the running game are still there, but we've added elements in the passing game that make us more dangerous."
We'll see. Yak it up down below.