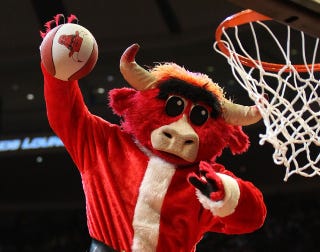 Even if you don't celebrate Christmas, you can still celebrate five NBA games on Dec. 25! Unless you don't like basketball. In that case, you're probably low on reasons.
Here are the NBA matchups for Christmas Day (times in EST):
Celtics at Nets: 12 p.m. (ESPN)
Knicks at Lakers: 3 p.m. (ABC)
Thunder at Heat: 5:30 p.m. (ABC)
Rockets at Bulls: 8 p.m. (ESPN)
Nuggets at Clippers: 10:30 p.m. (ESPN)
Discuss below!