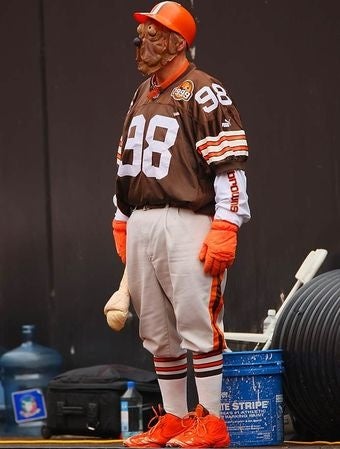 Sweet God in heaven, is the Mangini Bowl really the best thing going on in the early games? Fine, Jets/Browns can also be spun as Ryan vs. Ryan [Plain Dealer], but still. Vikings/Bears? Titans/Dolphins? I suggest AC Milan/Inter Milan.
Other early matchups:
Bengals at Colts.
Lions at Bills.
Panthers at Buccaneers.
Texans at Jaguars.