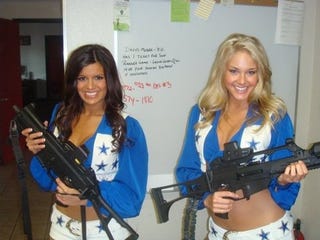 Not sure which is better: Watching the Cowboys potentially flail their way to 1-8 without a draftable Troy Aikman waiting, or the nightcap of seeing the Patriots hurt James Harrison (aw, wook, wittle guy alweady has back spasms).
Fun fact: The Cowboys may have already chatted Jon Gruden up about their coaching vacancy.
The rest: Chiefs at Broncos; Seahawks at Cardinals, Rams at Niners.