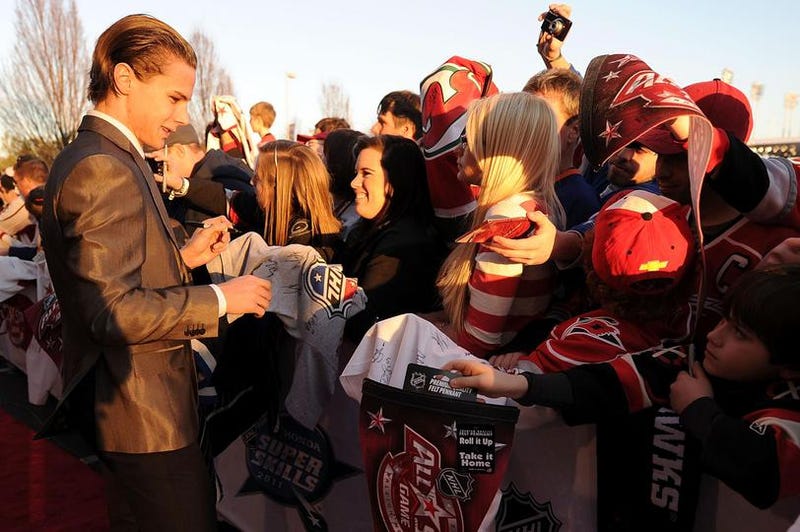 Here are 10 things that the Winnipeg Free Press thinks you should look for during today's NHL All-Star Game in Raleigh. Thankfully, TSN explains how choosing sides for a sporting showcase came to resemble a Strawbridge School third-grade kickball pregame.
After seeing the "red carpet" photo gallery, I'm for whichever team Bieber's on.
After seeing this video, I'm also for pondering what taking a 105.9 mph puck to the head feels like.