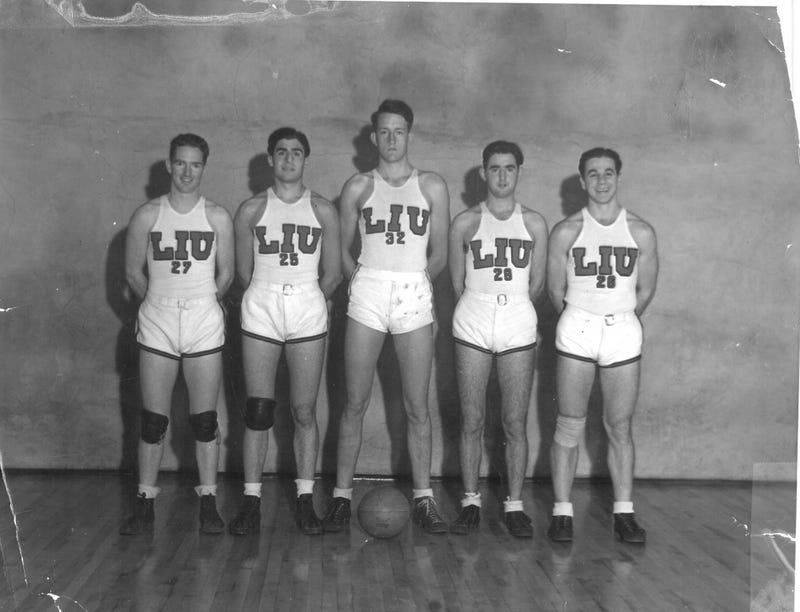 This one's your open thread for the rest of the evening. First up we've got BU-Kansas, LIU-UNC, St. Peter's-Purdue, and Marquette-Xavier.
The second block, starting around 9:20 EDT, includes Illinois-UNLV, Georgia-Washington, VCU-Georgetown, and Indiana St.-Syracuse.
This might be the place to discuss your shattered brackets. As long as you keep it in here and I don't have to hear about it everywhere else. Enjoy the games.
(Pictured: the 1935-36 LIU Blackbirds. For more on them, read this.)