Ohio State wide receivers coach Zach Smith was fired by the university after his history of alleged domestic violence became public. After Smith was fired, head coach Urban Meyer admitted to reporters that he had been aware of Smith's 2009 domestic violence arrest, but made it clear that he had no idea more incidents had occurred in 2015. Smith's ex-wife, Courtney, says that isn't true.

Courtney gave an interview to college football reporter Brett McMurphy, in which she says that Meyer, his wife Shelley, and many other people involved in the Ohio State football program knew about the 2015 incidents. Courtney even provided screen shots of text message exchanges between her and Shelley, in which Shelley offers her sympathies for the abuse Courtney was suffering. From McMurphy's report:
One 2015 text exchange between Courtney and Shelley Meyer shows the extent of Shelley's knowledge of the alleged domestic abuse and that she was concerned for Courtney's safety.

Shelley: "I am with you! A lot of women stay hoping it will get better. I don't blame you! But just want u to be safe. Do you have a restraining order? He scares me"

Courtney: "Restraining orders don't do anything in Ohio-I tried to get protection order which is what started this whole investigation. And that should go through soon finally. It's hard bc you have to prove immediate danger. Legal system is tough. Basically you have to prove he will kill u to get protective order"

Shelley: "Geesh! Even w the pics? Didn't law enforcement come to your place ever??"
Courtney also provided McMurphy screen shots of a text message exchange she had with Lindsey Voltolini, who is married to Ohio State football operations director Brian Voltolini. In those messages, Lindsey tells Courtney that Meyer was aware of the 2015 incidents, but didn't know what to think because Smith had denied everything.
The football program's involvement went beyond just knowledge of the alleged abuse, according to Courtney. She told McMurphy that after Zach's arrest in 2009, she met with Hiram de Fries, who has long been one of Meyers's closest friends and confidants. According to Courtney's recollection of their conversation, de Fries pressured her into dropping the charges against Smith, because if she didn't Smith would "never coach again."
G/O Media may get a commission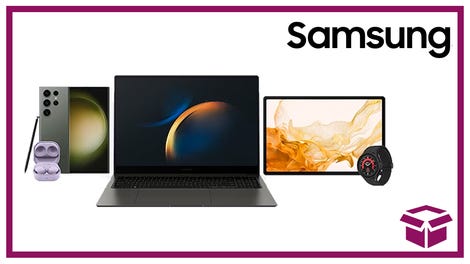 24 hour deals
Discover Samsung - Daily Deal
While speaking with reporters last week, Meyer said that he had never heard of any domestic violence incidents involving Zach and Courtney in 2015. From Cleveland.com:
"When I first heard that last night, I did some research and there was nothing," Meyer said. "I don't know. Someone texted me that last night. I said, '2015?' That was only a couple years ago. I told people to go find out for me. I'm not sure where that comes up."
McMurphy's report also includes details about the alleged incidents, including pictures of Courtney with bruises and cuts and threatening text messages that Smith sent to her. You can read the full report here.